ads
Cano Cristales The Liquid Rainbow River in Colombia
Nisha Gowri (Author)
Published Date :

Jul 06, 2019 11:09 IST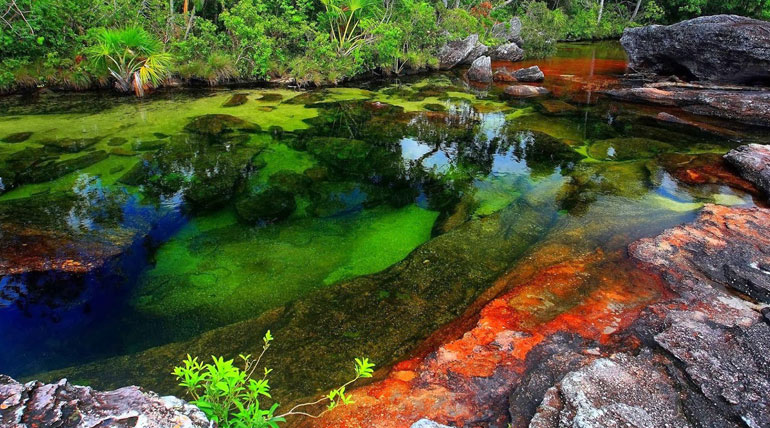 The Liquid Rainbow
Rivers are beautiful. Isn't it? How about colourful rivers? It would be good to have a colourful river. You will be amazed to know there is indeed one. Cano Cristales is a colourful river found in the Colombian National Park of La Macarena. in 1950s Cano Cristales river called the first National Monument of Colombia
Image Mario Carvajal
Cano Cristales called as the most beautiful river in the world. This river is in red colour which is such a blessing for the eyes. However, Cano Cristales also called as the liquid rainbow or the river of 5 colours. It excites you as you see it. It is as one of Colombia's most attractive tourist places. I told you that this river is in red you cannot see this red colour every time.
What Causes the Colour?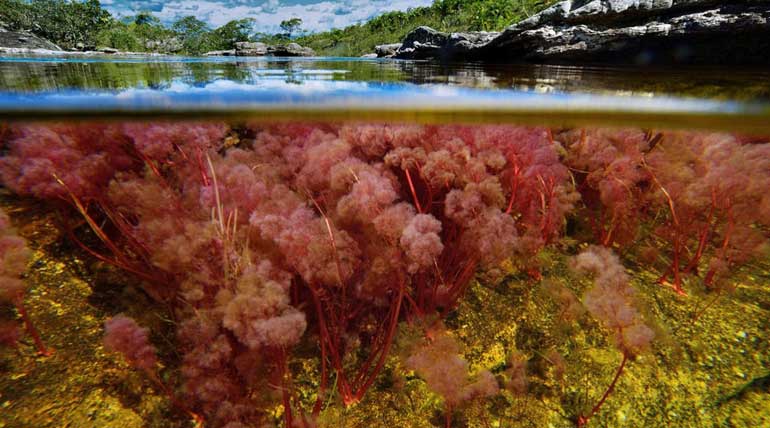 Image Cassio Cj
Red alga is a resource for the red colour of the river. This red algae blooms flowers but only at a specified period. The exact time to see this fantastic red colour is during late May and late November and the peak time will be July and October. Along this river, there is the ae Macarena National Park.
What else apart from the River?
This Park contains savannahs, rock formations, jungles and bird-mammal watching. To visit Cano Cristales, there are certain formalities. You have to apply for a permit to visit the Park from the national park office in advance. The number of tourists who are allowed for a day unlimited and mostly they maintained by agencies.
You can find dedicated swimming areas in the river, and this is because to restrict people to swim in the regions where algae grow. This is a step to conserve the rare red algae. There are many other restrictions like you should not be a sunscreen why you swim in the river as the red algae are very sensitive and can be damaged.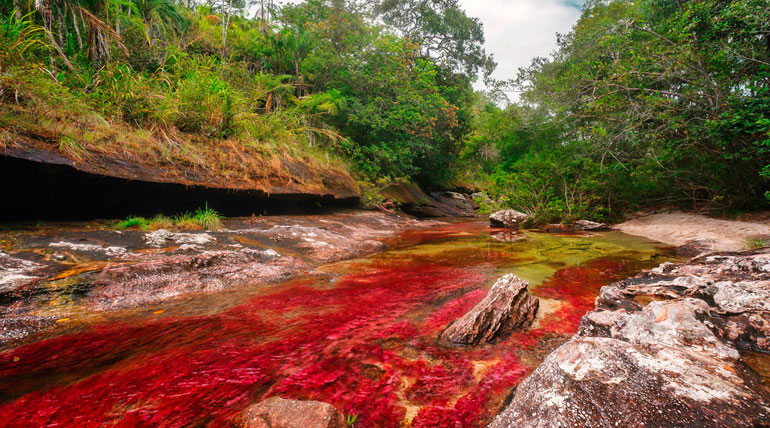 Photo: Mario Carvajal
Cano Cristales The Liquid Rainbow River in Colombia