ads
Puma Punku Ancient Mystery Aymara Indians
Nisha Gowri (Author)
Published Date :

Jul 02, 2019 15:56 IST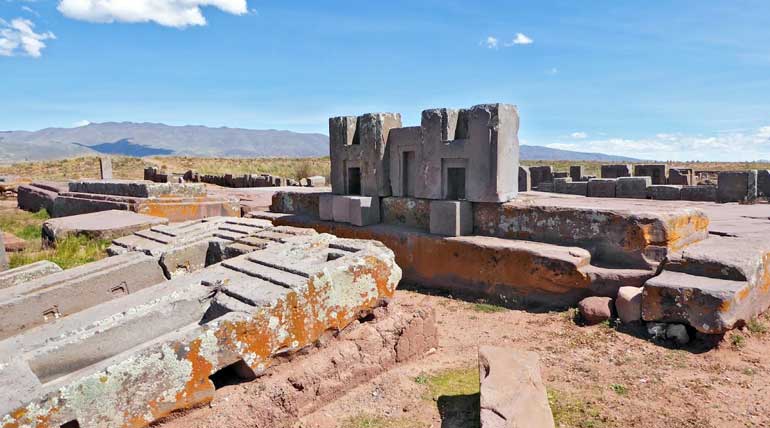 Pumapunku - Ancient mystery world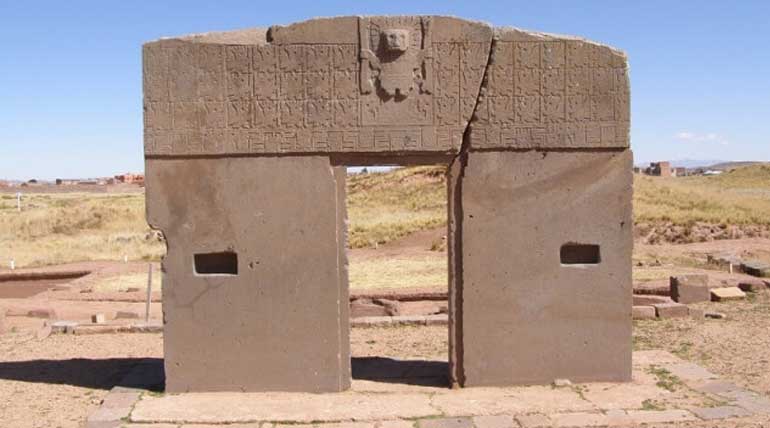 Image: suenee
Puma Punku is located in (Tiwanaku) Bolivia, South America. The meaning of Puma Punku is the "Doorway of the Puma". This is a stone structure with accurate precision, and it is famous for the same. Colossal structure built there seems impossible with no record of Technology. We can see the stones inter-fitted with super precision, which makes hard for a knife or blade to get through. This place is considered to be visited by aliens as the stone masonry work is more in precision than humans could do. The people who lived here are called Aymara Indians.
How old is Puma Punku?
It is 14000 years old, and so believed oldest temple complexes in the world. The culture in Tiwanaku dates even back to the Inca community. The earliest evidence of the period of 400 BC. We can find the proof of involving in Trade and Agriculture and agriculture was aided by irrigation systems. It is said that during 1000 AD, people had to suffer drought, and consequently, this civilization was abandoned. It is after five centuries of Inca culture developed.
The landscape of Puma Punku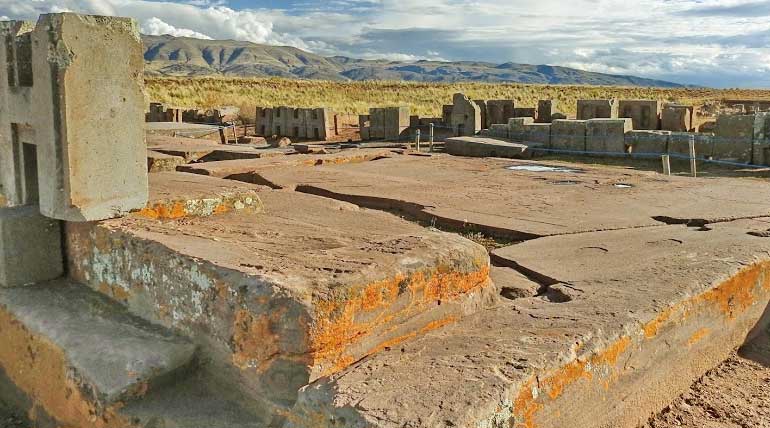 Image: Stanislav Petrik
Puma Punku is 4000 above the sea level and what grows here is only grass, and there are no trees. This raises the question of transportation of large stones to the building site. Trees might have acted as rollers to bring these huge structures of stone. Thus, it is a fantastic structure make us look up to it.
What is found in Puma Punku?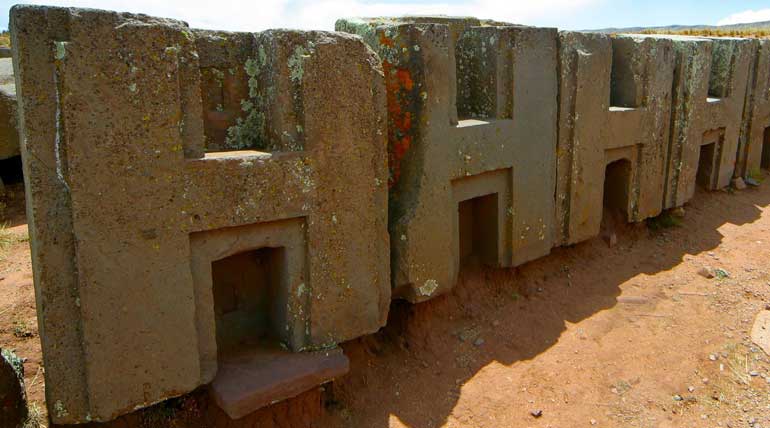 Image: Brien Foerster
We can find highly Complex Geometries. H -Shaped blocks were found with many faces on them and can match each other accurately. All the stones were held together with the help of copper fastness, hammered into shape and with the help of poured molten. The stone structures found there are seeming not to stone concrete that was cast into forms according to some scholars. None of the pre-Inca cultures had a record of concrete casting technology.
Even now, it is seemingly impossible to find from where these rocks were quarried. It's concluded that small stones and ornamental stones must have been quarried from the nearby lake. However, most of the stones are very large, that weighs up to 440 tons. Till date, not proved the first largest stone is red sandstone that weighs up 131 metric tons and the second largest stone is 85 metric tons.
The true miracle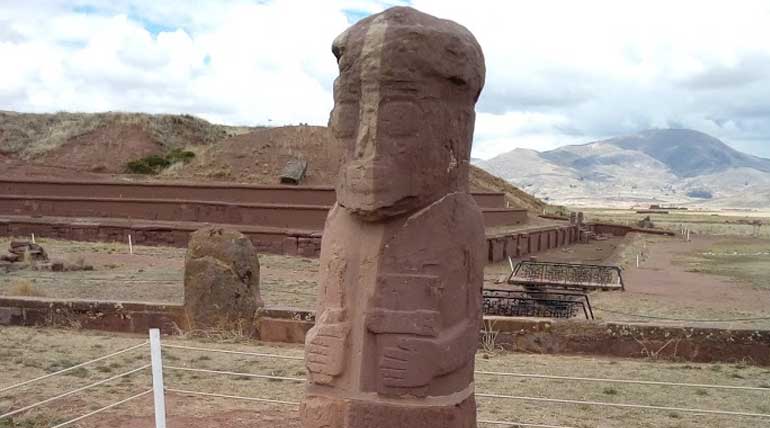 Image: Enrique Ricetto
There is no answer to the question of how those people lifted this heavy stones and built into extraordinary masonry as we see now in Puma Punku. There is no record for tools or techniques they used. So does this mean that they had used manual power? But this is not logically satisfying when it is compared to the weight of the stone. Udaygiri caves in India are similar to their architecture in Pumapunku.
The stones used in the Puma Punku site where diorite and were not left just like that but carved. It is tough to carve in diorite as it is the hardest stones in the world. Another fact that does not fit into the logic is that these people did not have proper communication, script or any communication tool, calculation or blueprint make the structure happen. Maybe it is waiting for Discovery or something more advanced than these talented people had that it is beyond our Discovery.
Puma Punku Ancient Mystery Aymara Indians