ads
Sing in the rain, The Singing building in Germany
Nisha Gowri (Author)
Published Date :

Jul 10, 2019 17:49 IST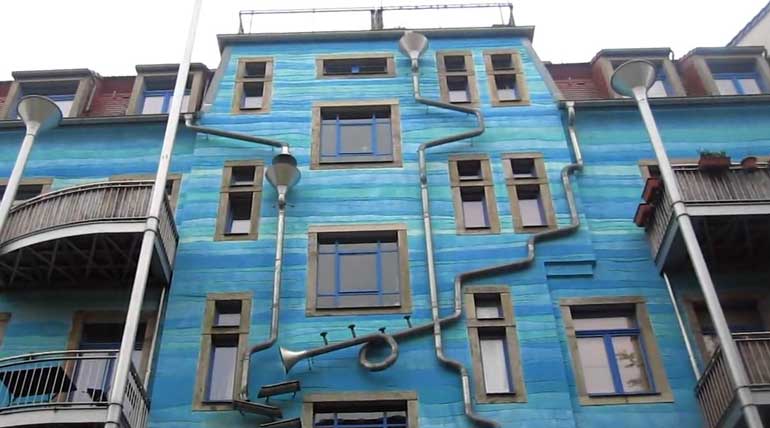 The Singing building in Germany
There is a building in Germany which sings when it rains. You can see the building to be large and blue in colour. The front of the house designed with colossal musical instruments.
It is actually the drain system of the house. Regionally it is called as Kunsthofpassage Singing Drain Pipes. This entire drain and gutter system in the Neustadt Kunsthofpassage turns into a musical instrument when the rain starts to fall on and pass through it.
This singing building is a prominent tourist attraction in Germany. It is also called to be one of the strangest tourist attractions in the world.
Creators and their experiment:
It all started with an art experiment by the tenants of the apartment buildings. The creator of this fantastic music building is a sculptor named Annette Paul and designers Christoph Rossner and Andre Tempel.
It's said that Rube Goldberg Machine inspired mission. This is called the "courtyard of elements".
Other wonders in the project:
In the Kunsthof passage project, there are other installations which include "Courtyard of light", " Courtyard of animals" and the Courtyard of the metamorphosis.
This makes the tourists visit the places even during stormy weather to listen to the music composed by this beautiful building. The building is no more a building during the rainy season.
You can find a complex system of musical instruments on the whole front part of the building which converts it into a music building.
Sing in the rain, The Singing building in Germany