Hyundai and KIA Investments in OLA Electric Approved by CCI
Anusha Sathish (Author)
Published Date :

Nov 01, 2019 14:23 IST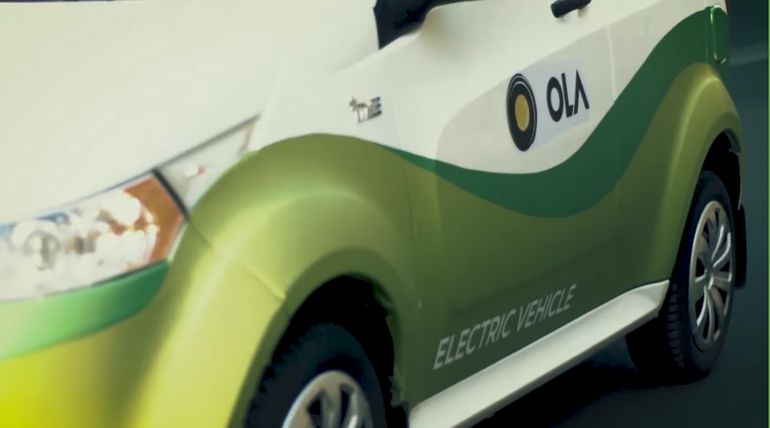 CCI approves the acquisition of shares of Ola Electric and ANI technologies by Hyundai and KIA Motors: Competition Commission of India (CCI) on Wednesday approved Hyundai and KIA Motors to acquire shares of Ola Electric and ANI Technologies subject to compliance of modifications.
Also, the share acquisition will be transparent and well informed, and integrity will be strictly maintained according to CCI. CCI has shared this information on the social media site Twitter. It also tweeted that the commission has approved it subject to the carrying of modifications by Hyundai Motor Company and KIA Motors Corporation.
ANI technologies provide Radio Taxi Services in the name of Ola. India is traveling towards an electric destination, but the supporting infrastructure is not ready. Ola Electric is taking up the responsibility to build infra for supporting electric vehicle mobility in India. Indeed, a great move to transform the fleet to drive electrics.
The challenges, as already discussed, not only lay in the charging stations built-up but also on the roads. Potholes with clogged water will not help the electric route. But unfortunately, that is the case prevailing now. "Fleet operators have to be electric driven, and a major source for transformation," the industry and the government opined, but there must be a 360-degree view on the viability.
Apart from fleet operators, the initial -electric-go would happen in two-wheelers. But the laying of roads supporting the electric drive should happen in full swing. Otherwise, the vehicles will face frequent umpteen issues. Besides, the subsidy issues are also mushrooming, and people opine "FAME 2" is not invigorating as "Fame 1".
The proposed battery range and other related stipulations only can be subsidized according to the government. It looks unsupportive. The other countries who are striding parallel with us to electrify the nation give a ton of subsidies and offers. But India is still at its nascency. Unless something revolutionary happens, this aspiration would just be on the cards.