Electronic Buses: Bids from BYD-Olectra Sporting with Tata Motors and Ashok Leyland
Anusha Sathish (Author)
Published Date :

Nov 07, 2019 16:43 IST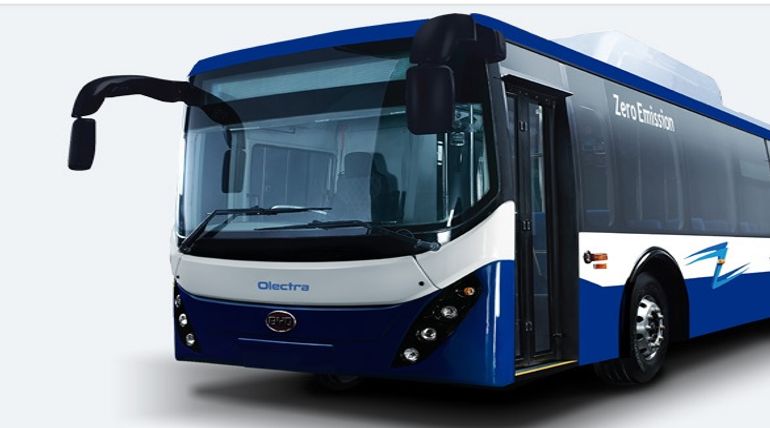 State Transport utilities get bids for electric buses from many players.
State Transport Utilities across the country have decided to float tenders for 5595 electric buses, out of which 1200 buses have been opened already. Altogether 5595 buses are to be given subsidies and will be provided to the State Transport Utilities viz Maharashtra, Uttar Pradesh, Gujarat, Tamil Nadu, Delhi, Bengaluru, Ahmedabad, etc.
Usually, the home-grown players like Tata Motors and Ashok Leyland will compete in the electric bus supply. The Faster Adoption and Manufacture of Hybrid and Electric vehicles-2 (FAME-2) scheme invigorate the country's move towards electric mobility, and many new players are also jumping in the fray. Apart from the home-grown players, others like BYD-Olectra, Haryana-based PMI Electro Mobility, and Gurgaon-based JBM Auto have also joined the tenders.
The number of buses sanctioned for Maharashtra is high of about 725 buses followed by Uttar Pradesh, Gujarat, Tamil Nadu, Delhi, Bengaluru and Ahmedabad with 600, 550, 525, 300, 300 and 300 buses respectively. BYD-Olectra is a Chinese automaker who bids in six states Delhi, Uttar Pradesh, Gujarat, and Odisha. He also stands as the lone bidder in Uttarakhand and Jaipur. Tata Motors bids for tenders issued by Uttar Pradesh and Gujarat.
Like BYD Olectra the Haryana based PMI Electro Mobility solutions which have partnered with Beiqi Foton Motors bids in Delhi, Gujarat, Uttar Pradesh, and Odisha. Ashok Leyland bids form only one region, Gujarat. Gurgaon-based JBM auto bids from Delhi, Maharashtra, and Gujarat.
Though even more players are expected to be in the competition ground, the OEMs stayed away as they do not wish to get into the operator's segment the demand posed from the OEMs to the manufacturers. Out of 5595 buses, 5095 buses are sanctioned for 64 cities, 400 buses for interstate transport, and 100 buses for Delhi Metro Rail Corporation. We would soon get to know the players who won the competition of manufacturing electric buses for State Transport Utilities.