Electric Powertrains are Pathbreaking Across Globe
Anusha Sathish (Author)
Published Date :

Aug 19, 2019 14:38 IST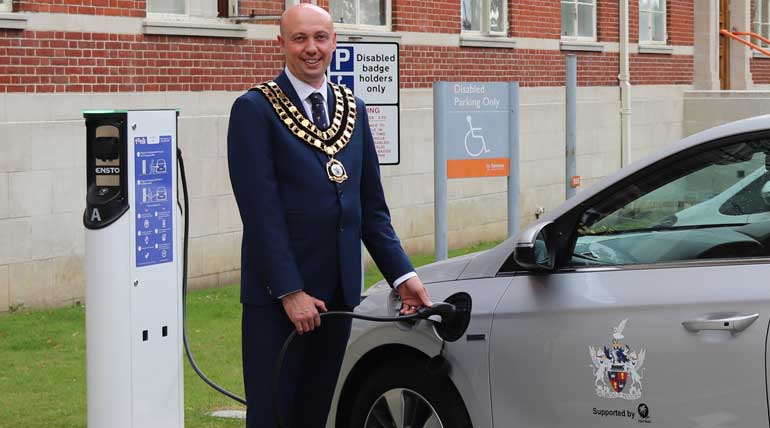 Electric Vehicle adaptation is one of the challenges automakers are facing nowadays as global warming is becoming a hiccup, and the monsoon is becoming unpredictable. China is currently the pioneer in the electric vehicle industry.
This is due to the high subsidy the government offers to electrify the market. The country is restricting new ownership of petrol and diesel vehicles. The country also does not allow new manufacturers to set up a fossil fuel industry. In order to set up a factory, electric vehicle manufacturing should come under the purview. A lot of collaborations are being formed in order to effectuate the transition.
BMW-Daimler have joint ventured. Ford partnered with Volkswagen. Renault-Nissan and Mitsubishi joined hands in the path of the electric road. Also, OEMs like Hyundai and Toyota are gearing up their electric zones of their plants. Toyota was playing high with their hybrids across globe pointing that prior to full-electric, the hybrid route must be crossed. But seeing all OEMs marching towards electrification, Toyota doesn't want to downplay and started electric operations in full swing.
By 2025, Volkswagen plans to sell 1.4 million electric cars and wants to endorse its supremacy in the electric road followed by Renault-Nissan and Mitsubishi with 0.6 million cars, Volvo (numbers are under wraps), Tesla with 0.4 million cars. Hyundai, Ford, Maruti, Tata are others in the pipeline working on electric powertrains. The major issue is the localization of the Lithium-ion battery and its safe disposal.
India wants to compete with China in all measures, but the fundamentals are to be corrected, which is not happening. To become electrified by 2030 may be the best aspiration to pursue by our government, but it is not a single road to achieve. A lot of industries should support the move, and the necessary infrastructure must be built up. Unseasonal rains are increasing, and our infrastructure could not fight against a single rain.
Even the IC engines are struggling to take off, and the Indian market is aspiring for electric cars. Roads don't have potholes, but potholes have roads somewhere. This is the prevailing situation, and these issues must be fixed to further our thoughts towards electric mobility. Smart Cities are upcoming but are they sustainable in terms of quality play?