Fiat Chrysler and Peugeot to announce strategic merger on Wednesday
Anusha Sathish (Author)
Published Date :

Dec 17, 2019 17:58 IST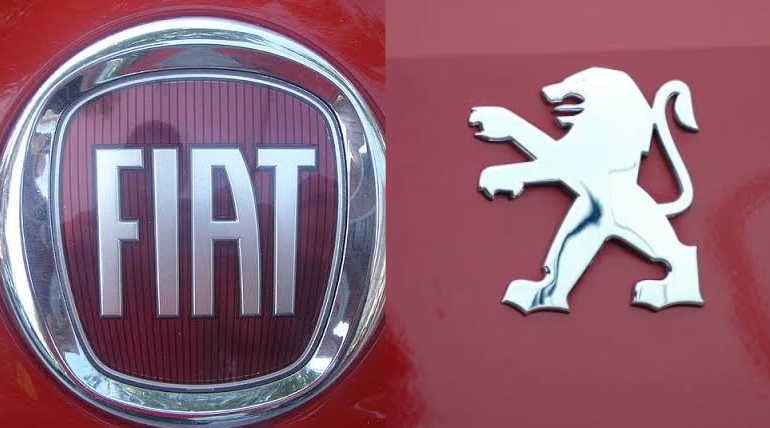 As the auto industry, on the whole, is transitioning towards electrified power and autonomous driving, the OEMs are looking forward to strategic partners who could shoulder technology, investments, etc.
Striding in the same path, Fiat Chrysler Automobiles and PSA Peugeot are planning to merge, and the announcement on Memorandum of Understanding is happening on Wednesday that will merge the two automakers and strategically position it in the top 4 world's largest automobile company.
FCA and Groupe PSA announced a merger in October that would create the world's fourth-largest automobile company worth $50 billion and produce 8.7 million cars a year. With this merger, the company stands behind Toyota, Volkswagen, and Renault-Nissan.
The statement about the deal and the company's strategy towards the announcement will be released on Wednesday in Europe, according to one of the spokespersons who requested anonymity due to authorization issues to make the announcement early.
Though the deal has been touted as a 50-50 merger, it is expected that PSA would have the upper hand. CEO Carlos Tavares of PSA will continue the position post-merger, and PSA would control the new company's board. FCA Chairperson John Elkann, whose family was the founder of FIAT in 1899, continues to be the Chairman, but the current CEO of FIAT Mike Manley's role is not clear.
FCA is looking to partnership for a very long time to shoulder the investments as it is expected to rise due to the industry's transition towards electric power trains. Investment in technology and infrastructure will incur huge outlay, and strategic partnership will ease the same. Previously FCA's talks with French rival Renault have not sprouted any deal due to the French government's concern over its Japanese partner Nissan.
The French Government has concerns over the job cuts as the deal may create a considerable overlap between FIAT's small cars and Peugeot's product line-up but has not resisted the partnership. But both the companies promised not to close down any existing plants.
Tavares knows the market well and may trim the unprofitable models and brands. He has gotten a good reputation in turning Opel and Vauxhall brands in Europe, which were the perennial money losers which PSA acquired from General Motors two years ago.