MG Motors Launches its MG ZS EV To Indian Market on December 5
Anusha Sathish (Author)
Published Date :

Nov 29, 2019 18:32 IST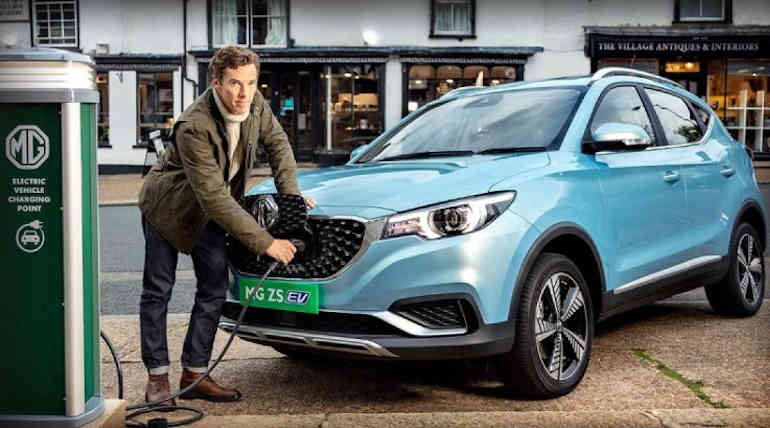 MG Motor unveils its debut electric vehicle on December 5: Electric vehicle push is being happened continuously in direct and indirect ways, and companies are steering their way towards the same. After India's first electric SUV "Kona" introduced by Hyundai Motor Company, MG Motor seconds it through the plans of unveiling its ZS electric vehicle on December 5. This is also SUV, as it is predicted that SUVs will supersede hatchbacks and sedans by 2020. The car is expected to be priced at Rs 25 lakh. With this launch, there is a competitor entering the electric lane for Kona.
The body and other parts are produced locally in India, but the Lithium-ion battery will be imported from China. Sources said that MG's electric vehicle is powered by an electric motor that can produce 150hp along with 350 Nm torque. With a 44.5 kWh battery with 350km range, it would have qualified for the subsidy. Fast charging capability is there, which is economically viable to use.
Tata Motors is planning to launch its second electric car Nexon electric SUV after its Tigor EV. Nexon electric SUV will be launched in the first quarter of 2020. Nexon electric SUV will feature Ziptron EV technology, which was unveiled recently. This electric SUV comprises a Lithium-ion battery pack and features liquid cooling to maintain the ideal operating temperature.
The range is promised as 300km which comes close to MG's ZS of 350km. The plans are in cards for Tata Motors to launch two more electric SUVs by the end of 2020. Battery disposal is the real challenge, and unless it is fixed, electric vehicles cannot be realized as expected or aspired. MG Motor said that it works with Umicore for recycling the end of life ZS batteries, which is an invigorating move for other players.