Mumbai-Pune Hyperloop Project: Completion time has been extended
Anusha Sathish (Author)
Published Date :

Nov 06, 2019 19:15 IST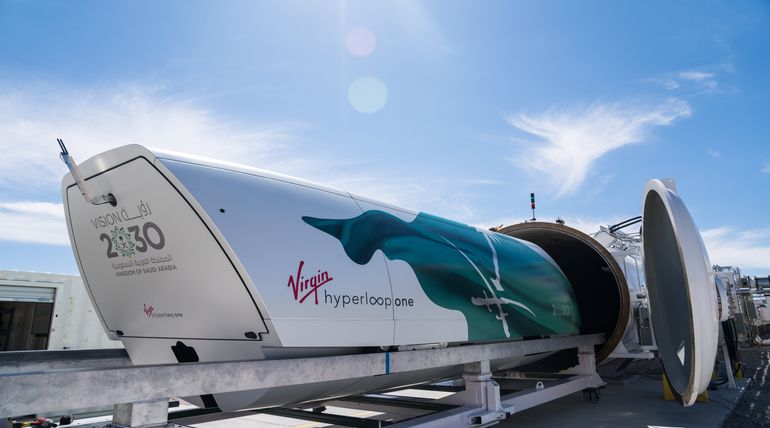 Mumbai-Pune hyperloop project to be time-extended beyond 2024
Mumbai to Pune in 25 minutes is a dream-come-true project getting pursued now. Virgin Hyperloop One, a California based company, is responsible for executing the project. It was earlier expected to be ready by 2024 but has been delayed for at least five years.
The delay in execution is attributed to the policy decisions in Maharashtra due to central and state elections. The detailed project report has already been submitted, a feasibility analysis is done, and the proposal is under review from the Maharashtra Government. Hyperloop transportation ferry passengers in pods at 240 miles per hour. Low-pressure tubes are used, and pods will be transported inside the pipes.
The pods carrying the passengers travel through the tubes and the tunnels, and most of the air has been removed to reduce the friction and add speed to the pods. In February 2018, a Memorandum of Understanding (MoU) was signed by the Maharashtra government, with Richard Branson led Virgin group to construct Mumbai-Pune hyperloop.
The demo of the same should have been over by December 2018; however, this has not happened due to reasons attributed. The hyperloop concept was introduced by SpaceX and Tesla funder Elon Musk in 2013 and named 'Hyperloop Alpha.'
The project is expected to be done in tow phases. Phase-1 will end with the completion of a 11.5km demo track, and phase-2 will commence completing a 117.5 km commercial route. Phase-1 is expected to be commenced in the mid of 2020, and on certification, phase-2 will take 4-5 years for completion. To construct the Phase-1, the challenges will be enormous and expect a time frame of 4-5 years. So, altogether, another ten years it will take to see the hyperloop. The project will be funded by Foreign Direct Investment (FDI) during its construction. The Indian Government already stated the cost for the whole construction as Rs 70,000 crores and the said amount will be receiving in installments through FDI. The private sector is going to handle the project. The private sector concessionaire will bear the risk of the project delivery and the overruns.