ads
NBFC Crisis Retaliates Three-Wheeler Industry
Anusha Sathish (Author)
Published Date :

Jul 25, 2019 16:23 IST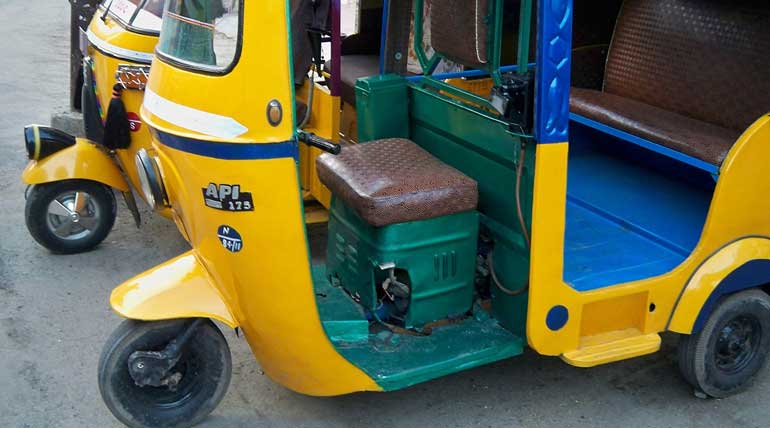 NBFC crisis speed breaks the three-wheeler market
Three-wheeler industry had fantastic two growth years, and in H2 FY 2019, the scenario becomes reverse. This impact is due to the Non-Banking and Financial Companies (NBFC) crisis, which RBI underlined a couple of days before.
The financing avenues are blocked due to this crisis, and the Investment Information Credit Rating Agency (ICRA) also revealed the same in its recent report. The industry has underlined a growth of 24% and 37% respectively for the past two years (FY 2018 and H1 FY 2019).
It was a cakewalk for the segment in both domestic and export markets.
Abolition of the permit regime
The growth pushed by the relaxation/abolition of permit regime in individual major states, including Maharashtra, Gujarat which are the primary three-wheeler market in India.
Also, new permits have been issued in Delhi, Karnataka, Andhra Pradesh and Telangana. There is a liquidity crunch, and this has affected NBFCs a ton. "There are signs of fragility in some of the NBFCs," pointed Reserve Bank of India governor Shaktikanta Das.
Operational costs breakeven capital costs soon.
India, the largest markets for three-wheelers across the globe with an annual volume of more than 6 lakh units. Even now, three-wheelers are used as the last mile connectivity in India.
Electrification is the motto of the Indian government, and primarily this electrification is carried out in the commercial vehicle segment.
This would also impact the three-wheeler growth as electric three-wheeler substitutes have already surfaced the market.
Compared to its ICE counterparts, the price of electric three-wheeler is 1.5X pre-subsidy and 1.1X post-subsidy. However, the operational cost of electric three-wheeler does perform better with Rs 0.4/Km as compared to 2.3/km with ICE parts.
With this statistic, the breakeven will be achieved in less than nine months. Better performing NBFCs get a fillip from the government where the banks plan to purchase some performing assets, thereby increasing the liquidity.
Along with this ICRA expects incentives offered by the government like FAME and the operative economics push the "once performing now stagnated" industry forward towards the growing phase.