Nitin Gadkari Confirms No Plan to Ban Petrol and Diesel Vehicles in India
Vijayan Sankar (Author)
Published Date :

Sep 05, 2019 16:09 IST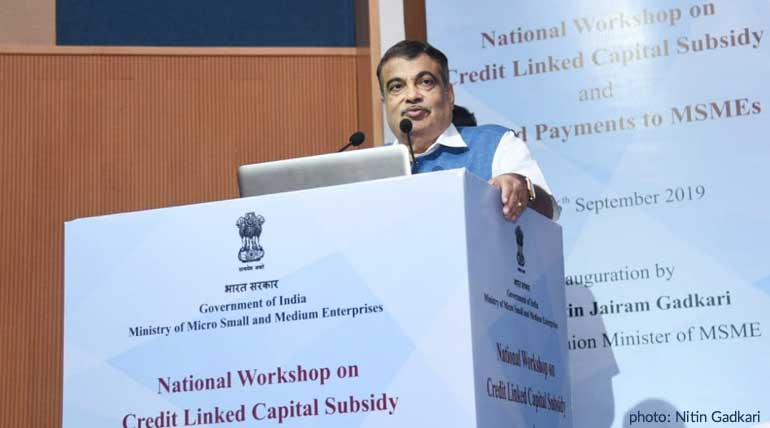 Nitin Gadkari admits slow down in the auto industry and offers to recommend a reduction of GST for hybrid vehicles: Nitin Gadkari, Minister of Road Transport and Highways today acknowledges slowdown in the auto industry in India. Speaking at SIAM or Society of Indian Auto manufacturers conclave in Delhi he said he would recommend a reduction of GST of hybrid vehicles to the finance ministry. Nitin Gadkari also confirmed that there is no plan to ban petrol and diesel vehicles in India. After the minister's speech, the Nifty Auto Index rose by 1.5 % when the overall market was down more than 3 % now.
What Nitin Gadkari predicted in 2017 came true to the auto industry: In 2017, the Road Transport and High ways minister Nitin Gadkari said that the auto industry would be going through a rough phase if there is no switch over to electronic vehicles. Also, the GST on electric vehicles was reduced by the government. But as he said then, many sources confirm that the auto industry is in very bad shape now.
FADA confirms worst slow down in auto industry: FADA or the Federation of Automobile Dealers Association during its second auto conclave in New Delhi today said that the manufacturers reflect the dull mood prevailing due to one of the worst slow down in Indian auto industry. Its president Ashish Harsharaj Kale expresses concern on the piling inventory at dealerships which are facing a severe crunch in customer footfalls for more than a year now.
Industry estimates expose a more alarming picture: Across India, according to many auto industries estimates more than 350,000 workers have lost the job in automakers, component manufacturers and dealers from the start of this year. It is in response to the steep drop in automobile sales. It is going down by 30 % every month for the last ten months.
Nitin Gadkari says the government will help to stop the downfall of the auto industry: Today inaugurating the national workshop on 'Credit Linked Capital Subsidy' at Ambedkar International Center in New Delhi, Nitin Gadkari asked the automobile companies to have a financing arm. He also requested them to transform from the cost centric to quality-centric manufacturing of automobiles. He assured that the government would help them by giving out 68 road projects worth more than 5 lakh crores within three months.
The 350,000 people who lost their jobs already in the automobile industry and those who are in fear of losing it may get some reprieve from the minister today.