ads
Delhi: Pollution Mania is Back in the Capital City With the Chief Minister Arvind Kejriwal
Anusha Sathish (Author)
Published Date :

Sep 13, 2019 19:54 IST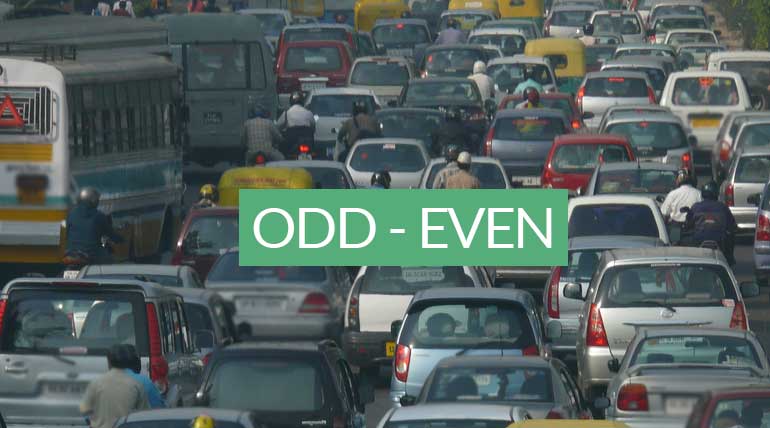 Odd or even rule is back in Delhi: Pollution mania is back in the capital city with the Chief Minister Arvind Kejriwal implementing odd or even rule in Delhi from November 4th to November 15th. He also requested people not to firecrackers owing to pollution intensity. This odd or even rule was implemented before also in Delhi to curb pollution. But it must be accepted that in NCR region only 20-30% of pollution are from vehicles and the rest of the pollution comes from industries and other sources. But certainly, this odd or even reduces the pollution coming from vehicles at least by 50%.
What is odd or even rule?
It is a rule implemented in Delhi where on an odd day only cars whose number plates end with odd number can ply on the roads so as even day. Only 50% of the vehicles will ply, and the pollution will be reduced. It is also said that the pollution level in Delhi has got mitigated now to a very large extent. The main disadvantage of this rule is that the trucks and buses, which are the major sources of pollution, did not get counted. But only passenger cars are counted and not sure how much will this workout? It was considered as the major flaw before too. Also, too much demand, it will create for public transport. Are we able to serve those demands?
This can also bring in some advantages like generating more income for the government, reducing congestion on the roads, mitigating pollution to a certain extent etc. But the government must take care of various other measures in addition to targeting the cars alone. If the vehicle pollution is 20-30% imagine only the cars how much will it pollute the environment? Is this the solution of permanence? Early implementation of BS-VI, scrappage policy introduction, avoiding loopholes to violate and measures to curb other sources of pollution are to be carried out as permanent solutions for pollution issues.
Delhi: Pollution Mania is Back in the Capital City With the Chief Minister Arvind Kejriwal