These are the Top Electric Cars in India 2019
Anusha Sathish (Author)
Published Date :

Dec 20, 2019 09:32 IST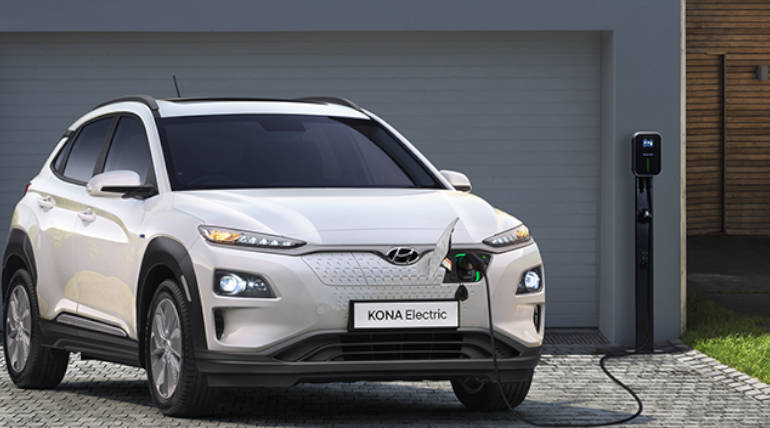 The electric car is the talk of the automotive industry. The vibrant industry has lost its charm for some time due to various roadblocks it stumbles upon. One side to curb the pollution levels fuel norms are introduced. By 2020, Indian vehicles should abide by BS-VI norms.
Feasibility has brought in the drawing board, but how far it mitigates the flip side challenges like an increase in the price of the vehicle, fuels should be ready to support the engine, etc. But somehow the country is poised to accept the challenging changes. Within a decade, 30% of electric is the next milestone to encounter.
The US market, which is considered to be the benchmark and the European market, has struck 2% electric vehicle adaption. There are a lot of stated reasons, and the major challenge is the range the electric vehicle gives. Even though an occasion is an outlier "Once -in-a-year" happening, people's mentality is to consider and give top priority. If the range is not satisfied to cover the circumstance, chances are there, and they may not approve the electric vehicle. Like we tweak the engine and the fuel, people's mentality can not be tweaked. Those are the challenging roads the automotive industry is trailing through now.
The top 4 electric cars on Indian roads are listed below, and how far this has captured the Indian minds.
Hyundai Kona Electric: Hyundai is the second-largest carmaker in the Indian market next to Maruti Suzuki. Well driven by the plans of the Indian government, Hyundai has introduced Kona Electric vehicles with specific features. It accessorizes automatic transmission with a power of 134.1 bhp. The torque is 395 Nm with permanent magnet synchronous motor in the hood. It is said that in a single charge, it can cover up to 452 Km. This all-electric-SUV has slashed a price up to Rs 1.6 lakh from its launched tag. Currently, it is priced at Rs 23.71 Lakh (ex-showroom India).
Tata Tigor EV: Tata Tigor comes in three variants XE, XM, and XT, and it goes with its usual identity of "Pricing lower." It features a battery power of 72V with a three-phase induction motor that produces 40bhp power. It can provide a torque of up to 105 Nm. Tata claims its range to be 142 km per charge, and it can fast charge in 90 minutes up to 80% via DV 15 KW fast charger while a standard AC home socket would take six hours for the same to complete. It is available only for commercial usage, and hence the top speed is limited to 80 kmph. After the government's reduction in GST rates and fame two subsidies, the vehicle is priced at Rs 9.96 Lakh; the base trim XE and top variant XT would be priced at Rs 10.3 Lakh (ex-showroom Mumbai).
Mahindra E-Verito: The electric version of homegrown car maker derives power from the latest drive train technology from Mahindra Electric. E-Verito is a sedan available in three variants D2, D4, and D6. It can produce a torque of 91 Nm, and the vehicle is powered by 3 phase 72V induction motor. The sedan is claimed to travel 110 km in a single charge and takes one hour 45 minutes for one full charge. It is priced in the range of Rs 9.5 Lakh to Rs 10 lakh (ex-showroom Delhi)
Mahindra E20 plus: The homegrown carmaker is exemplified for launching electric vehicles abiding by the Indian Government's aspirations. Mahindra's defunct model two-door version e-20 gives way to usual four-door version e-20 plus. This comes in two variants P4 and P6, and has the power of 40bhp and 91 Nm of torque. It boasts of 140km range with a top speed of 85 kmph. It takes 9 hours for one full charge and embellishes automatic transmission. The vehicle is priced between Rs 5.46 Lakh to Rs 8.46 Lakh.