Toyota Motor Corp to Build a Future City Near Mt. Fuji
Lakshmi Lund (Author)
Published Date :

Jan 08, 2020 15:15 IST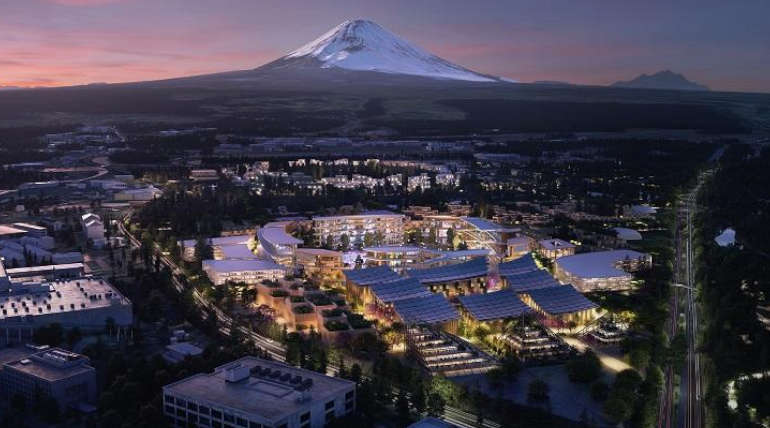 City of future to be built at the base of Mount Fiji courtesy Toyota: Toyota Motor Corp made an official announcement that it is planning to build what the company calls the city of the future. The same will be constructed at the base of Mount Fiji in Japan. The state-of-the-art latest technology will be a part of the city.
If reports are to be believed, the city will come up in 175 acres or 71 hectares of land. The city will be home to Toyota staff and former employees of the company. It will also be armed with round-the-clock emergency services like police, fire, and ambulance.
According to sources from the company, the city will be powered by hydrogen fuel cells, and the premises will also double up as a lab for the latest technological developments like Artificial Intelligence (AI), smart homes, among other technologies. Also nicknamed as 'Woven City,' the corporate giant made this big announcement of launching the same at the annual technological industry show that was recently hosted.
Throwing light on the Woven City, a representative from the company said that the initiative had been discussed for a year. The ambitious project aims to build a city that is clean and green at the same time. On probing about the total cost involved in the project, a representative from the company chose not to disclose the same.
However, the company has conveyed that it is working on a budget to create a woven city. Constructing homes is not new to the company. Toyota Housing, a wing of the company, has constructed and sold over 1,00,000 homes in Japan in a span of close to four decades.
Moving the focus to the ambitious project, which is much talked about in the media, the corporate giant said that it open to other companies who wish to use its space. A source from the company said that Toyota is more than happy to enter into partnerships with other corporates who are looking at using the project as a testing ground. On the timeline of the project, a spokesperson from the corporate house shared with a media organization that the respective project will be constructed on the location of a car factory. The company has plans to shut down the car unit latest by the end of 2020.
Once the homes in the woven city are occupied, its residents need not venture outside as the city will be self-sufficient.