Airtel with UK Government wins auction to acquire collapsed satellite operator OneWeb
Premkumar Ramachandran (Author)
Published Date :

Jul 06, 2020 09:00 IST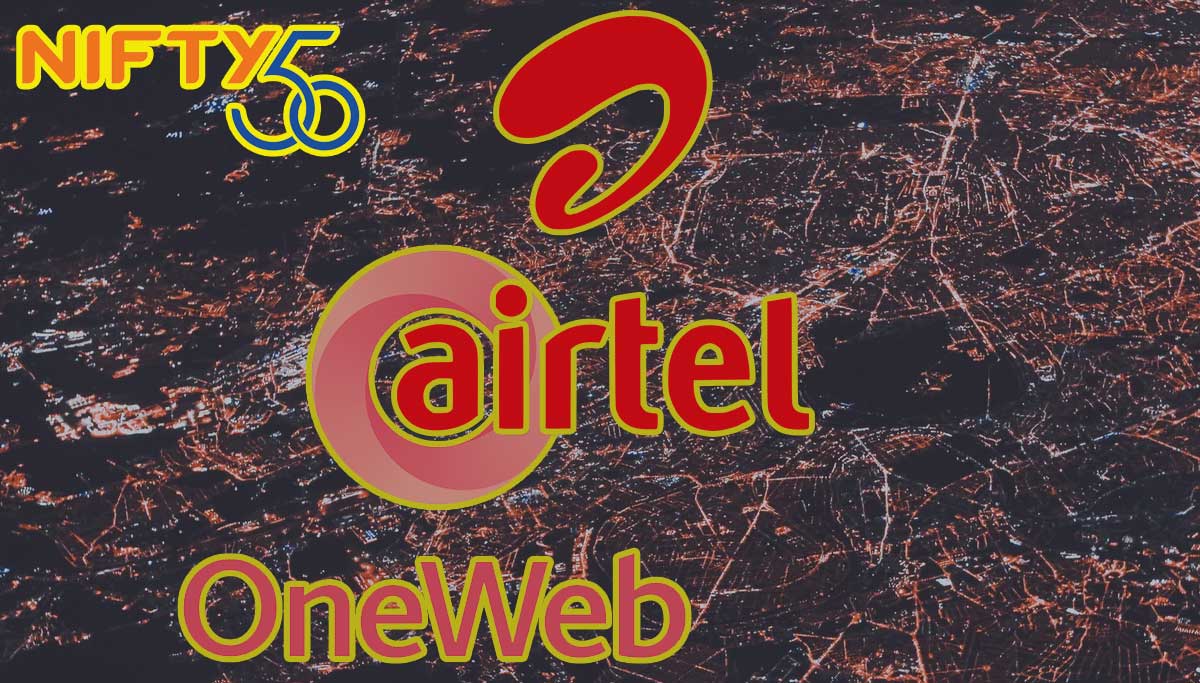 Nifty50 Sensex Pre-Market Update:
Airtel may get to acquire OneWeb
HongKong business outlook looks to stabilize in Q3
Asian shares are on Upswing
Berkshire finishes deal to acquire Dominion Energy's Gas Transmission and Storage assets
Nifty has Key Support placed at 10355 and Resistance at 10849
International Key Triggers
: Nifty opened above 10600 and kept trading in higher with peak at 10631.3 and day low of 10562.65 to end at 10607.35. SGX Nifty as of 08:30am is trading at around 10690. Key world indices Futures are trading in green led by DJIA Futures which currently around that 26010 while Nikkei225 at 22600 and Hang-Seng at 25965.
Elon Musk nods for expansion of mega factories in Asia outside China. US Covid-19 counts to be watched as some US States delay openings. Canada suspends it's extradition treaty with Hong Kong. India Forex Reserves increased by $1.272bn to $506.83bn as of 26th May'20.
Pharmaceutical major Moderna said that it still expects to begin phase-3 clinical trial of its Covid19vaccine. Tesla is helping German vaccine maker CureVac build portable molecular RNA printers to help produce quick doses of vaccine maker's Covid19 candidate.
Domestic News: Sources say Airtel with UK Government wins auction to acquire collapsed satellite operator OneWeb. AstraZeneca gets approval to import and market from DCGI for Dapagliflozin Film coated (10mg) tablets. MF investments in 1st 6 months till June is to the tune of 39500Crs.
RBI operationalises Rs 30,000Cr special liquidity scheme for NBFCs, HFCs, to improve their capital position and avoid potential systemic risks to the financial sector. Top Gainers were BEL, Syngene, BharatForge, BHEL and Siemens. Losers wre MotherSumi, IBVentures, Quessm FRetail and LICHsgfin. 52week High BDL, ITI, Syngene, Suzlon, IDBI, BalkrishInd, Bayercorp and InfiBeam. VolumeBuzz Philipcarb, MotherSumi, DishTV, JBChemPharm, MOIL, AartiInd all had over 4% jump in volumes.
87 Stocks ended in Red with MotherSumi losing 5.35% and 113 in Green with BEL, Suggene, BharatForge and BHEL gaining over 5%. All key indices were in green at close and Energy, Realty and IT gaining over 1% while PSUBank losing close to 1% at closing. VIX closed lower by 2.79% at 25.77 while Top FnO gainers were BEL,BharatForge, BHEL, Siemens and HDFCLife.
Top Losers were MotherSumi, Equitas, LICHSGFIN, RBLBank and LTFH. 10600CE and 10700CE witnessed more action while 10500PE and 10600PE also witnessed action IDFCFirst, UBL and Petronet saw action in August Series.
Nifty Watch for the day: We again reiterate that Too Much Of News Flowing around, Traders to exercise caution Nifty is likely to open positive around 10670-10700 and expected to continue swings. Nifty range for the day is between 10340 - 10760 while we may see some wild movements in the markets around 11ish and last hour BankNifty with select NBFCs to trade in range 21624 - 22508 is the broader range. Nifty key Supports is at 10517, 10446, 10390 and 10354.
Resistances are at 10682, 10754, 10813 and 10852. Key Stocks to watch are BajajFinServ, BataIndia, Britannia, BalkrishInd, Airtel, Eicher, GodrejCP, Grasim, IBHousing, LICHSG, MGL, Mindtree, Page, Reliance, ShreeCem, Siemens, TCS, UltracemCo and Titan.