Nifty: Glenmark Launches FabiFlu Covid-19 Drug, Hetero to launch Covifor Covid-19 drug
Premkumar Ramachandran (Author)
Published Date :

Jun 22, 2020 09:43 IST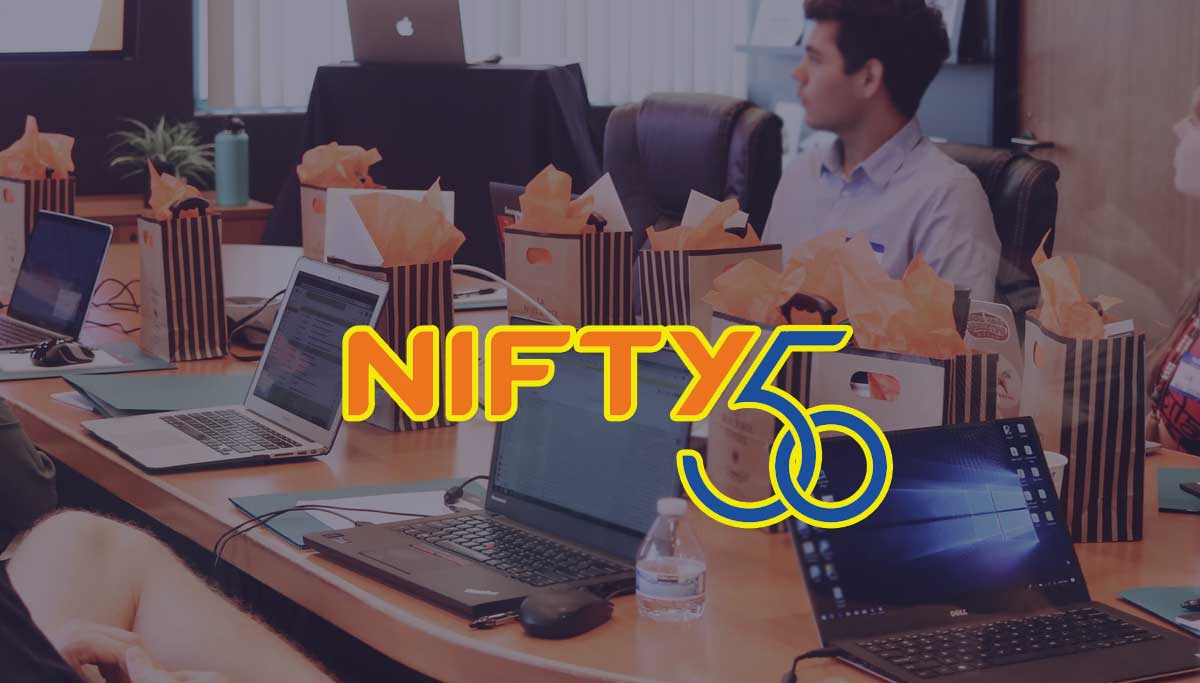 Nifty 50 Sensex June 22nd Pre-Market Update: Nifty moves, Stocks to Trade, FnO Action, Share Market Tips and Much More. Glenmark Launches FabiFlu Covid-19 Drug, Hetero to launch Covifor Covid-19 drug.
FTSE Russell reconstitutes next Friday, President Donald Trump addressed a smaller-than-expected rally in Tulsa on Sunday, Trump to order new H1B visa norms by Tuesday, North Korea keeps sending small batches of troops to DMZ border, *India Crosses 4.1Lac Covid-19 cases and WHO reports 1.83lac new cases on Sunday.
International Key Triggers: Nifty50 rose steadily and before close in late session hit fresh weekly high of 10272.4. Though weekend news flows are mixed, Nifty is expected to open little lower and trade mixed. Nifty at the close was pulled by FinService and Banks at close. SGX Nifty as of 08:20am is trading at around 10200 is indicating another sluggish-start, today being weekly expiry we need to see the movements of BankNifty closely.
Key world indices Futures are also trading in green DJIA Futures which currently around that 25625 mark while Nikkei225 at 22480 and Hang-Seng at 24560. Australia plans to keep tab on international and domestic borders in Victoria to curb the raise in Covid-19.
Euro Consumer confidence is due today while PMI is due on Tuesday, Russell 1000LargeCap and Russell 2000 SmallCap rebalancing is scheduled in this week, the 4th Friday of every June, we expect a huge churn in stocks by Fund Houses and Portfolio Managers. India Became the 12th largest holder of US Government Securities, India now holds $156.5mn. IMF expected to speak about the economic forecast on Wednesday.
Domestic News: Glenmark Launches FabiFlu Covid-19 Drug, the company received the manufacturing and marketing approval for Remdesivir from the DGCI for the treatment of Covid-19 on Friday. Hetero received the manufacturing and marketing approval for Remdesivir from the DGCI for the treatment of Covid-19 under the brand name 'Covifor' in India. China accounts for two-thirds of India's bulk drug imports.
HDFC plans to raise fresh funds, SBI Plans to raise up to 20000Cr in this fiscal, HDFCBank set to raise up t o Rs.50000Cr, 63 shares ended in Red from Nifty200 while 135 closed in green with IBhousing, PEL, CholaFin, DLF and BajFinServ were top Gainers on Friday while CUB, IDEA, OFFS, Endurance and Naukri were top losers. Except Nifty IT and Metals all other sectoral Indices closed in green led by Realty and Energy, FinService, Metal, Nifty PSU Bank and Energy gaining over 2%.
62 Stocks hit fresh Highs on Friday and Adani Green, Bayer, Coromandel, Dixon, EIDParry, Muthootfin, Reliance, RuchiSoya, SwarajEng are some. FII net Buy of Rs. 1237Cr while DII bought Rs.8873Cr. VIX moved down by 4.7% to end at 29.97. TataMotors saw 42% rollovers followed by VEDL, HDFC, GMRInfra, JSWSteel, IDFCBank and MandM above 30% and to be watched in FnO space.
Nifty Watch for the day: Too Much Of News Flowing around, Traders to exercise caution Nifty which was rocking rally on Friday led by Reliance and NBFCs broke the 10 day resistance of 10148 to punch a high at 10272.4 before settling at 10244.4, we mentioned the critical resistance is 10270.
Nifty is likely to open flat-negative around 10120-10180 and expected to continue its swings between 9964-10438 while we may see some wild movements like yesterday in the afternoon sessions today, if Nifty manages to trade above 10345 we may see a spike to take it around 10398-10425.
As we had mentioned on Friday Nifty made an upside at opening and captured weekly high in 2nd half to end at 10244.4 with high at that 10272.4, BankNifty remained sluggish saw a 590 swing and managed to close higher at 21338.1. Nifty key Supports is at 10196 followed by 10117, 10049, 9984 and 9060. Resistances are at 10276 followed by 10344, 10402 and 10437.
Key Stocks to watch are: BajFin, BajFinServ, DLF, DrReddy, IBHousing, KotakBank, Maruti, PEL, Reliance, ShreeCem, Titan, SRF and UltraCemCo. For more share market tips, ideas, updates and stock recommendations follow our App, Twitter, FB, Telegram and Website.