Nifty 50: India antitrust regulator approves Facebook 9.99% stake purchase JIO yesterday
Premkumar Ramachandran (Author)
Published Date :

Jun 25, 2020 08:50 IST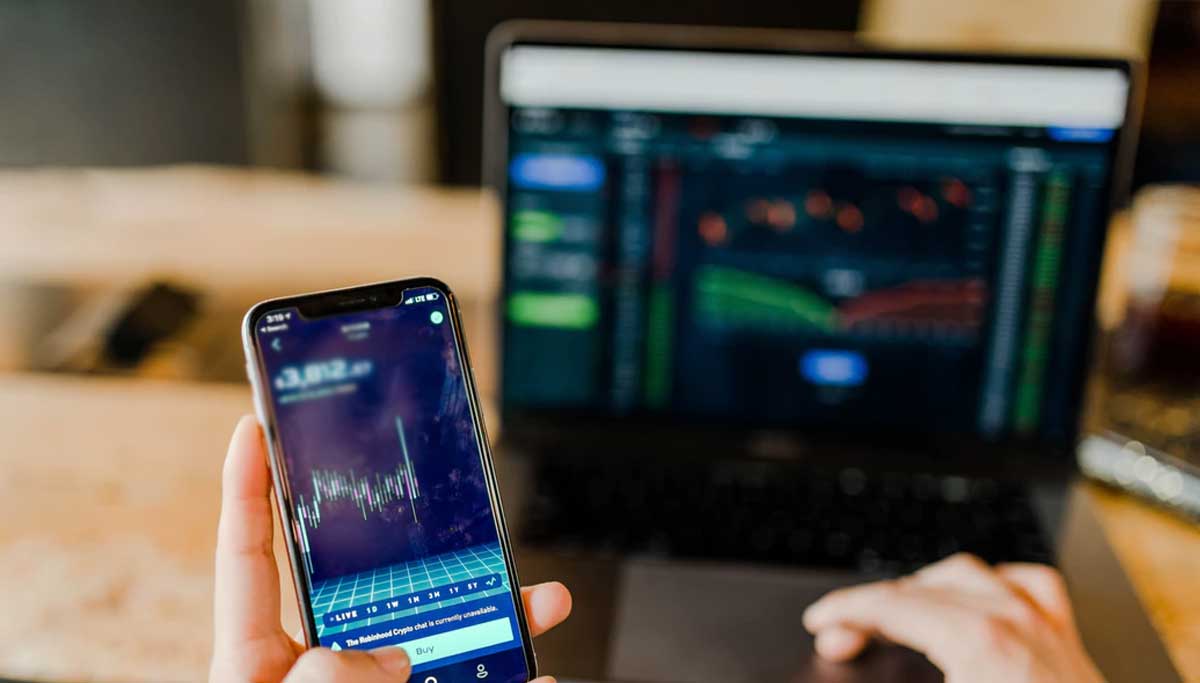 Nifty 50 Sensex June 25th Pre-Market Update: Joe Biden Leads Trump by 14 at 50% while Trump is at 36%. Singapore telecoms operators select Nokia, Ericsson to build 5G networks. The IMF said it now expects 2020 global output to shrink by 4.9%, compared with a 3.0. Merger of Bharti Infratel and Indus Towers deferred again. India's antitrust regulator approves Facebook's purchase of a 9.99% stake in JIO. Trump plans a ban on European visitors owing rise in Covid-19 cases. Nifty has Key Support placed at 10084*
International Key Triggers: Nifty50 rose tried to gain momentum around 10500 levels and hit 10553.15, the Index could not cross the key level mentioned yesterday (10576) and eventually profit booking took it down by traders in 2nd half which we had mentioned yesterday. SGX Nifty as of 08:15am is trading at around 10180.
Key world indices Futures are also trading in green DJIA Futures which currently around that 25250 mark while Nikkei225 at 22190 and Hang-Seng at 24490. NYTimes reports Biden taking lead over Trump in 2020 Presidential Poll by 14 points at 50% against Trump who is at 36%. Pompeo declares JIO a 'Clean Network' for not using Huawei equipment. Fresh shutdowns are ordered in US. Crude oil falls over 5% after WTI-Crude storage hit record high. Un-Confirmed sources say about Chinese increased movements of troops by Chinese in their side.
Domestic News: India's antitrust regulator approves Facebook's 9.99% stake purchase JIO yesterday. ICICIBank plans to raise funds via Share Sale for Rs20000Cr, As many as 77 stocks hit fresh 52week high and Auropharma, Dixon, Coromandel, Escorts, Rallis, Omaxe Auto are some of them. MRPL, FConsumer, AsianPaint, Page, CUB, Berger Quess and FRetail had seen over 3x higher daily volumes. From Nifty200 we had 144 Stocks closed in red while 56 stocks ended in green with 2 Stocks above 5% gains and 12 stocks above 5% loss.
All Key indices closed in red and all sectors too closed in red except FMCG and worst hit were by NiftyBank, FinService, Media, Realty, Pharma and Metals with over 2%. FIIs had bought 1766.9Cr and DIIs Sold for 1524.9Cr in equity yesterday. Fitch revises OIL India ratings to Negative from Stable. GIC reported a sharp surge in Q4FY20 Net at Rs. 1197Cr with 14% Jump in premium collections.
PFC reported a Q4FY20 net at Rs 693.7Cr from Rs 3391Cr while revenue jumped to Rs 16254.65 Cr from Rs 14387. IOC reported a Loss of Rs8565.54Cr on higher provisions against Rs.6003.96Cr, Income was at Rs 143620.13Cr against Rs 148242.75 Cr. India Cements Reported a Q4FY20 loss of 10.4Cr against profit of Rs 25.81Cr. GAIL Q4FY20 net at Rs 4813.88 Cr against Rs 1523.73 Cr while revenue stood at Rs 18893.64 Cr. Some key Earnings today are ApolloHosp, AshokLeyland, Concor, BOI.
Nifty is expected to lower as mentioned in our Closing-Report and trade volatile today, Though the news flows globally are negative mixed we were flying higher and could not withstand as Domestic Institutions were selling. FnO Turnover jumps higher by 63% yesterday, Top FnO Gainers are Page, Berger, BHEL, AsianPaint and ITC while top Losers were IBHousing, Naukri, ICICIBank, IndusInd and Bandhan. VIX still under 30 at 29.58% .
Long Buildup is seen in ITC and VEDL while Short Buildup seen in PFC, FedBank, GMRInfra, Airtel and ONGC. Short-covering seen in Cummins, Berger, TechM, Page and BHEL. Grasim recorded highest rollover at 88% while RamcoCem, JSWSteel, Cummins, AdaniPort and AdaniEnt recorded over 85% rollovers while LT, TCS, NCC, Dabur saw least roll-overs below 50%.
Nifty Watch for the day: We again reiterate that Too Much Of News Flowing around, Traders to exercise caution Nifty continued its rocking rally at open yesterday tried to reach cross our resistance of 10570 and punched high at 10553.15 breaking the 11th March high and then started breaking as expected before settling at 10305.30.
Nifty is likely to open flat-negative around 10220-10260 and expected to continue its swings between 10130 - 10380 while we may see some wild movements like throughout BankNifty to remain under key watch being expiry and 20000-22000 is the broader range. Nifty key Supports is at 10244, 10176, 10130 and 10084.
Resistances are at 10445, 10515, 10584 and 10630. Key Stocks to watch are: Bajaj Pack. Balkrishna, Berger, GodrejProp, JublFood, Just Dial, MGL, Naukri. For more share market tips, ideas, updates and stock recommendations follow our BullsEyeCue App, Twitter, FB, Telegram and Website.