Intel joins the club to invest in JIO platforms for Rs 1894.5 Cr
Premkumar Ramachandran (Author)
Published Date :

Jul 03, 2020 09:12 IST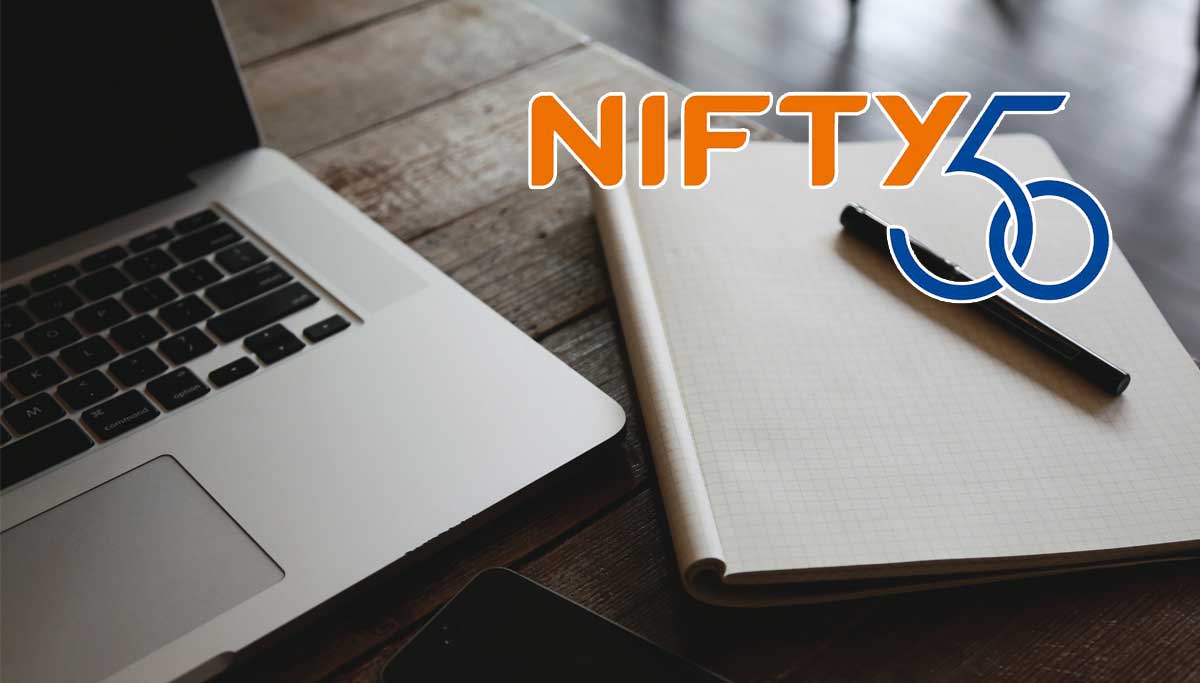 Nifty 50 Sensex June 3, Pre-Market Update:
JIO platforms Gets Intel as its 12th Investor.
HDFCLife replaces Vedanta in Nifty50 benchmark.
SBICards replaces Vedanta in other key indices.
2/4th of US Senate calls for China Sanctions.
Zydus vaccine ZyCoV-D completes pre-clinical developments.
KKR and Co to acquire a controlling stake in JB Chemicals and Pharmaceuticals.
Nifty has Key Support placed at 10151 and Resistance at 10638.
International Key Triggers: Nifty opened above 10480 and kept trading in higher with peak at 10598.2 and day low of 10485.55 to end at 10551.7. SGX Nifty as of 08:15am is trading at around 10590. Key world indices Futures are trading in green led by DJIA Futures which currently around that 25750 while Nikkei225 at 22200 and Hang-Seng at 225215.
No casualties reported from accident in Natanz Nuclear Complex in Iran. Slovenian aviation company builds first electric plane Pipistrel Velis Electro, US-Jobless claims at 19.29bm against 19.23mn, KKR to acquire from the founder family at Rs 745/share, it will also make an open offer for additional 26% stake in JB Chemicals and Pharmaceuticals. U.S. Senate to pass bill on sanctions over Hong-Kong security law. Today we have UK Services PMI and Composite PMI data. Facebook`s Lasso targets TikTok users.
Domestic News: Intel joins the club to invest in JIO platforms for Rs 1894.5 Cr for 0.39% stake, with this JIO platforms had raised Rs 1,17,588Cr for 25.1% stake. Zydus vaccine for COVID-19 gets permission to initiate human clinical trials ZyCoV-D completes pre-clinical development, Biocon to raise $200mn for capital expansions this year.
Motherson Sumi to demerge domestic wiring harness business. JIO Launches JIOMeet, its videoconferencing platform. DAC approves procurement of 21 MIG-29 fighter jets, 12 SU-30 MKI's and up gradation of 59 MIG-29 fighters. Roche Diagnostics says it has capacity to perform 5 lakh IgG antibody tests daily, they had already deployed 8,00,000 tests kits so far and have confirmed orders for another 2 million.
56 stocks closed in Red and 144 Closed in Green with 8 stocks gaining >5%. All key indices closed in Green with Auto and IT gaining over 2.5% while BankNifty were in losing side. Top Gainers from Nifty200 are TataPower, MOTHERSUMI, MandMFin, BandhanBank and MandM. Top losers are HPCL, PNBHsg, AxisBank, Prestige and DivisLab. IDBI, Bayer, Jubilant, NavinFlu, VaibhavGlobal, GujaratGas and Renuka hit 52 Week Highs. BASF, TIMKEN, DivisLab , BlueStar, EClerx, Pfizer and AartiInd had over 5x times higher volumes. FIIs net sell Rs 556.72 Cr, DIIs net Buy Rs 908.64 Cr in equity market.
As we mentioned yesterday NBFC, PSUBanks and BankNifty stopped the show yesterday with sideways movements and resisted our upper range of 22285 after the opening high of 22344.85. Nifty is expected to open strong today, VIX dropped by 5.7% to 26.51%, Long Built-Up seen in MotherSumi, UBL, Sail, TataPower and MandMFIN.
Short Built-Up seen in DivisLab, REC, Lupin, BataIndia and MGL. Short Covering was visible in JustDial, ApolloHosp, TorntPower, BEL and HeroMotoCorp. August Contracts were active in Petronet and UPL. Nifty managed to reduce discount to almost Nil today suggesting smart traders are in positions.
Nifty Watch for the day: We again reiterate that Too Much Of News Flowing around, Traders to exercise caution Nifty is likely to open positive around 10570-10580 and expected to continue swinging. Nifty range for the day is between 10340- 10760 while we may see some wild movements in the markets around 11ish and last hour BankNifty with select NBFCs to trade in range 21624 – 22508 is the broader range.
Nifty key Supports is at 10462, 10393, 10334 and 10301. Resistances are at 10628, 10697, 10758 and 10792. Key Stocks to watch are Auto Majors, AxisBank, , BalkrishInd, Britannia, DivisLab, HDFCBank, IndusInd, JustDial, Reliance, ShreeCem, TCS and Titan.