Nifty Pre-Market Update June 12th: Investors worried about a 2nd wave of Covid-19 infections
Premkumar Ramachandran (Author)
Published Date :

Jun 12, 2020 09:03 IST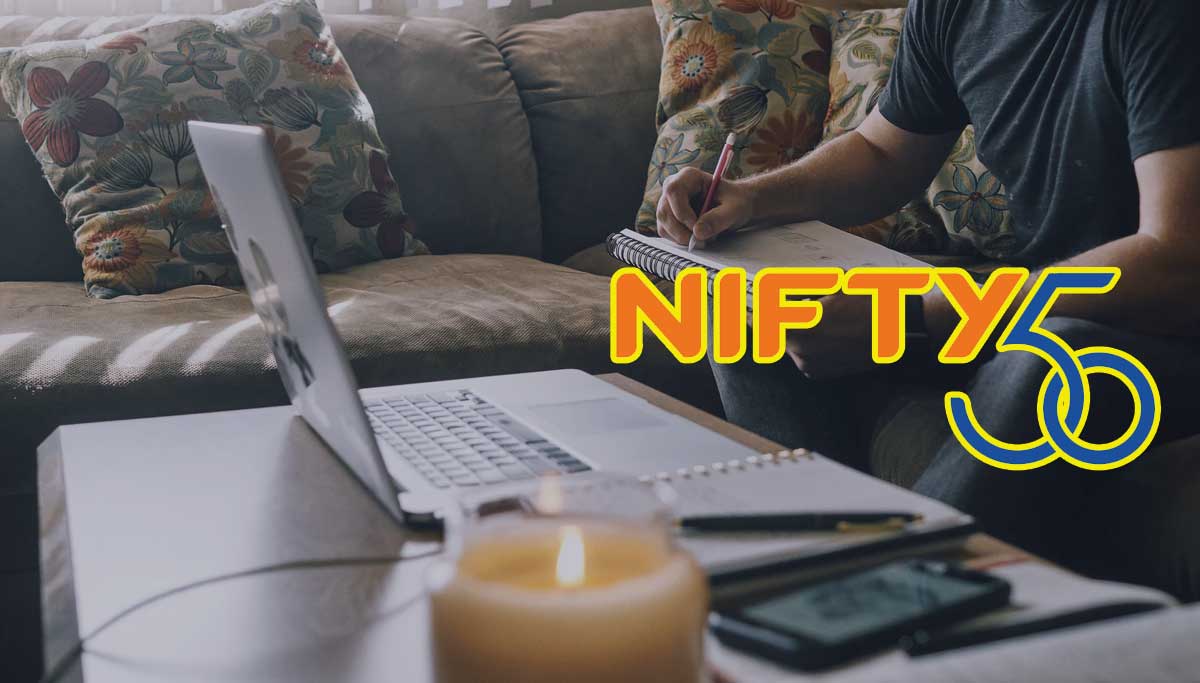 Nifty Pre-Market Update June 12th: Nifty moves, Stocks to Trade, FnO Action and Much More. U.S. stocks extended losses on Thursday, with the SandP 500 on track for its sharpest percentage decline over 3 months, Investors worried about a 2nd wave of Covid-19 infections combined with the grim economic forecast from the Federal Reserve.
BOA Analyst John Murphy suggests that U.S. and global auto sales are not expected to recover to pre-COVID-19 crisis levels until 2022 or 2023, Indonesia set to build one of the largest Industrial parks in Java Island.
International Key Triggers: Nifty50 managed to closed just above 9900 at 9902 with profit booking combined with the negative news flow that came from both Europe and US. Nifty at the close was pulled down by Banking, Auto and Steel majors yesterday at close. SGX Nifty is trading at 07:45am today at 9630 is indicating negative start today even when it is recovering from its lowest point of 9494.75, though all world indices were down between 3% - 5% from their previous closing.
we have the Nikkei225 and Hang-Seng Futures trading up over 1%, DJIA Futures which slipped over 5% yesterday is also showing around 1% gains, Europe and US stocks suffered one of the sharpest declines in over 4-6 weeks now, with bleak economic outlook and worries of 2nd wave of Coronavirus fear adding to negative sentiment following a weak outlook from the Federal Reserve that the economy could struggle for another two years at least from the pandemic. Oil prices fell 10% yesterday in their sharpest selloff in six weeks. Michigan Consumer Sentiment Survey, US May Import Price Data, UK GDP data are some to watch closely
Domestic News: Indian shares closed down over 2% on Thursday, led by bank stocks, after the country's top court extended a hearing on telecom companies' outstanding dues. RBI suggests for separation in Bank Ownership and Management. Persistant wins $950Mn US Airforce job contract, Lupin gets nod for Albendazole tablets, Wipro partners with Cloudknox and invests on Multi-Cloud and Hybrid Cloud infrastructure.
SBILife sets floor price of 725 per share for 2.1% stake sale through disinvestment. As many as 155 shares ended in Red from Nifty200'while 45 closed in green with PNBHag, FRetail, FConsumer, IndusInd and MGL top gainers while Infratel, ZEEL, EngineersInd, SBI and IBhousing top losers. FII net sell of Rs. 805.14Cr while DII sold Ra. 874.35Cr. VIX settled at 29.66, SRTRANSFIN, AdaniEnt, Cadila, MandM and PowerGrid have seen long buildup while Gail, Cholafin, Eicher, UBL and IDEA short-BuildUp. Max OI was see on 10000CE and 10050CE of weekly expiry and 9000PE and 9800PE.
Nifty Watch: Nifty is likely to sharply lower around 9650-9700 and expected to continue swings between 9545-9984 mark while we may see short covering in 2nd half, if Nifty manages to trade above 9753 we may see huge short-covering to take it well around 10000. As we had mentioned yesterday Nifty made a fall from its open and made a low at 9885.05 and managed to close at 9902 to end down over 200 points, BankNifty saw a 820 point swing and managed to close at 20625.15.
Nifty as mentioned for past 2 days once it triggered 10020 while has critical Supports are had a free fall. Today we have critical supports at 9702, 9654, 9603, 9555, 9504 and 9406, Resistances are at 9754 followed by 9802, 9856, 9949, 10001, 10104 and 10199. Key Stocks to watch are: AxisBank, BajFinance, Century Tex, HeroMotoCo, Infratel, JSWSteel, Tatamotor, Marico, Wipro and Zeel. For more updates and stock recommendations follow our Twitter, FB, Telegram and Website.