Nifty, Sensex Pre-Open-Update: LIC Increases Stake in HeroMotoCo
Premkumar Ramachandran (Author)
Published Date :

May 22, 2020 08:58 IST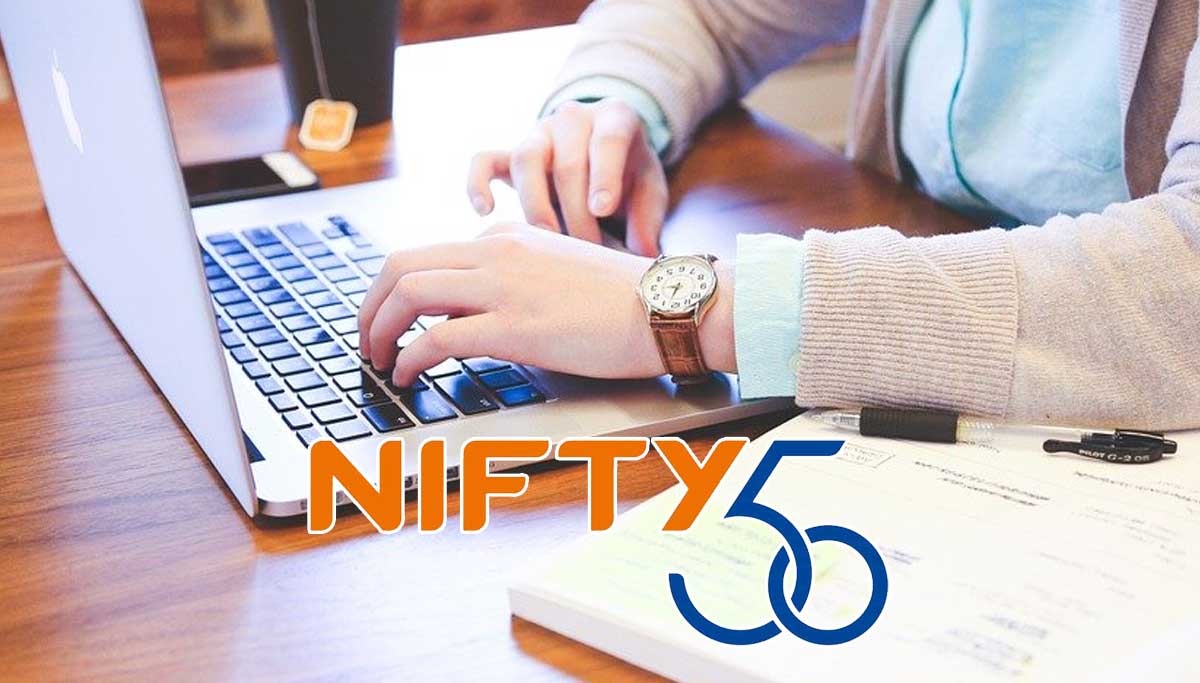 22052020 08:30 Pre-Open-Update: US to pull out from Open-Skies-Treaty. RBI Governor to hold briefing at 10:00am. Tensions mount over US-China and markets snap uptrend, KKR & Co to invest Rs.11367Cr in JIO Platforms. LIC Increases Stake in HeroMotoCo.
Nifty50 Open- 9079.45, High- 9178.55, Low- 9056.10, Close-9106.25 (39.7). Nifty may swing between 8940-9150 and the ranges are critical to watch for as tensions Mount as China is planning to impose new National Security Legislation. US & Europe ended down yesterday & Nikkei, HangSeng & DJIA Futures are trading down.
SGX Nifty is indicating a lower start around 9036. Brent Crude Settled at $35.95. American Investment Firm KKR & Co to invest Rs.11367Cr in JIO Platforms for 2.3% Equity this takes the total to almost Rs.78500Cr raised.
RBI Governor to hold briefing at 10:00am, Changes in NPA Classification, Moratorium Period, REPO rate cut are expected. Ajanta Pharma, Alkem Labs gets USFDA Approvals, BOJ keeps policy steady. Markets are off on Monday and today we may see volatility due to withdrawal of funds. NIIT Tech set for 337.4Cr buyback from 29th May. LIC Increases Stake in HeroMotoCo.
Top Gainers from Nifty200 were ABFashions 8.78%, Indian Hotels 8.35%, ITC 7.51%, Indigo 7.34% & Hindalco 7.2%. Top Losers were Bandhan Bank -5.07%, IBVenture -4.99%, CholaFin -3.92%, VBL -3.78% & BajFinServ -3.46%. IndiaCem, Alembic Pharma, JB Chemical, Syngene & AdaniGreen made a fresh High in the market and Brigade, IBVenture, Welcorp, CPCL & Repco hit a fresh 52 week low.
Though Volumes in Both Nifty & BankNifty than of 1st 2 sessions of the week, majority of the spike like yesterday were seen in the 2nd half of the day. Yesterday RBI reiterates the usage of online / digital banking and today PayTM reports a 4 times surge in their payments made to Merchants. Among the Sectoral Indices FinService, BankNifty, Realty were down while Auto, FMCG, Metals, Media were shining in green.
INDIA VIX was down at 32.99 with Nifty PCR at 1.24 Long Build-Up witnessed in ITC, Balkrishna, AmarajaBatt, TataSteel & UPL while Short Built-up seen in Colgate, Bandhan, LICHousing, JSW Steel & Havells. We could see Shot covering Infratel, GodrejProp, RECL, JublFood & Infy. Significant Rollovers seen in KotakBank, AdaniPower, SAIL, IDFCFirst & HDFC.
Jubilant Foods Profit drops to Rs. 33Cr against Rs. 79Cr, Sales up at Rs. 909Cr against Rs. 873Cr. BajajAuto Q4 Net profit at Rs. 1354Cr against Rs. 1408Cr, Revenues down at Rs. 6816CrAjanta Pharma reported a Increase in PAT at Rs. 129Cr vs Rs. 89Cr, income also grew to Rs. 682Cr against Rs. 515Cr. STAR reported a loss of Rs. 204Cr against Profit of Rs. 48Cr including Exceptional loss of Rs. 170Cr.
Key Results today are from Trent, BASF, Bayer, IDFC First Bank, JSW Steel & Godrej Industries. Based on monthly OI Distribution, we still reckon that Nifty would range could be between 8600 – 9500. From Expiry we have Nifty9100CE, 9500CE & 9200CE Calls while Nifty9000PE, 9100PE, 8500PE, traded heavily and which has spike in OI. FIIs were net sellers to the tune of -258.73CRs while DIIs bought 401.78CRs in Cash.
Based on our Proprietary Algorithm, we see Critical Resistances for Nifty at 9198, 9246, 9338 & 9424 while Supports are placed at 8975, 8930, 8885 & 8840. For BankNifty Resistances are at 17910, 18085, 18196, 18274 & 18450, while Supports are at 17550, 17465, 17370 & 17203. SRTRANSFIN, Indigo, BajajAuto, TorntPharm, NIITech, McDowell, PVR, BajFinance, DrReddy are stocks to watch out.
We have initiated buy calls on CanBank, IOCL, IDFCFirst, GIC for long-term prospects. For more detailed & live updates subscribe to our Website, Twitter & Telegram channels.