Nifty50: RIL in its letter to shareholders confirms the progress in Saudi Aramco Deal
Premkumar Ramachandran (Author)
Published Date :

Jun 24, 2020 08:58 IST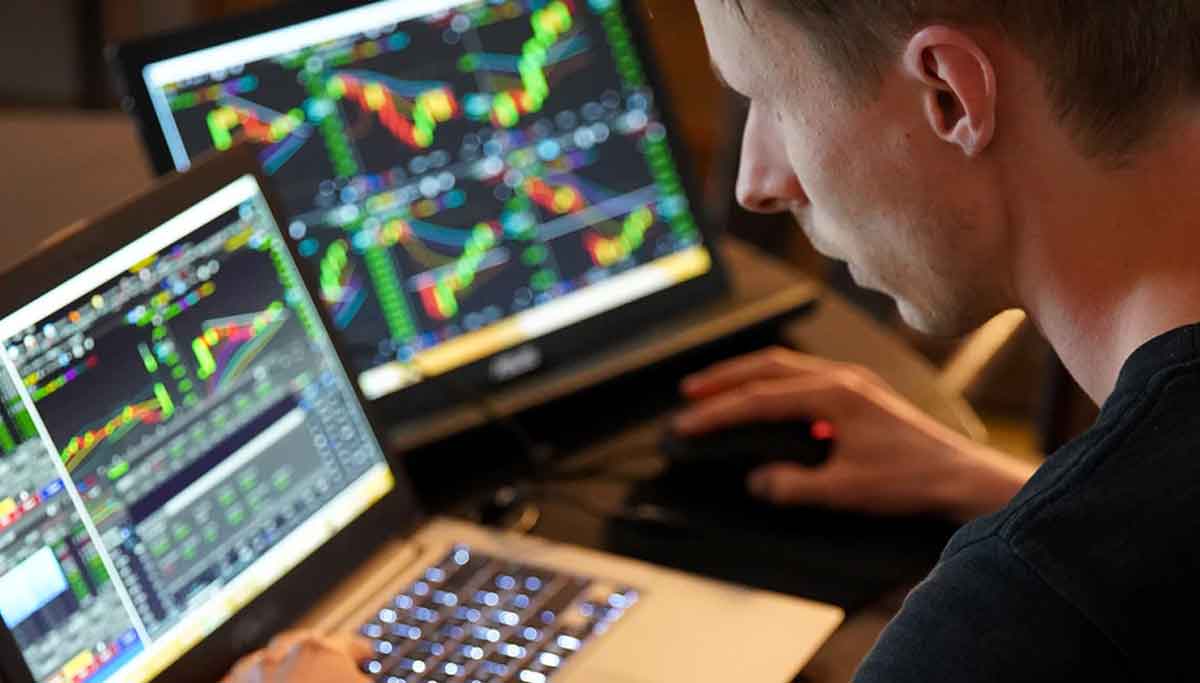 Nifty 50 Sensex June 24th Pre-Market Update: White House Health advisor warns about parts of US are to see disturbing surge in Covid-19 cases, Apple plans to move with own Chips after a 15-year long partnership with Intel. India and China arrive at a 'mutual consensus to disengage' says Indian army after marathon talks. India Plans To Resume International Flights For Approved Categories of Passengers, Nifty has Key Resistance placed at 10576.
International Key Triggers: Nifty50 rose steadily and before close in late session hit fresh weekly high of 10393.65. Though news flows globally were mixed we were flying higher. Nifty is expected to open little lower and trade mixed today.SGX Nifty as of 08:30am is trading at around 10460 is indicating another flatish-start, BankNifty to be watched closely on Fitch Ratings and IT on restrictions on H1B Visas.
Key world indices Futures are also trading in green DJIA Futures which currently around that 26010 mark while Nikkei225 at 22510 and Hang-Seng at 24890. After a 15-year long partnership with Intel, Apple is finally moving to its own chips, US market ends higher on Tuesday even while "ICU capacity in Harris County, Texas which includes Houston will be exhausted in 11 days. Chinese Foreign Min says both sides agreed to ease tensions after coming to 'mutual consensus to disengage.
Domestic News: RIL in its letter to shareholders confirms the progress in Saudi Aramco Deal. As many as 66 stocks hit fresh 52week high and Auropharma, Dixon, Laurus Labs, Ruchisoya, Suven Pharma are some of them. Glenmark, IndianBbank, UnionBank, PGHH, Emami, Syngene and MRPL had seen over 1.25x higher volumes this week. From Nifty200 38 Stocks closed in red while 162 stocks ended in green with 19 Stocks above 5% gains and 1 stock above 5% loss.
All Key indices closed in green with almost even 1.5% gains and all sectors too closed in green with leads by PSUBank, Realty, NiftyBank, Media and FinService with over 2%. Though FIIs had bought only 138.96Cr and DIIs for 454.48Cr in equity yesterday, MTD FIIs had pumped in 9298Cr in Cash, 1504Cr in Futures and 3510Cr in Options which looks shallow. DIIs had been net sellers till date for 631Crs.
Adani Power plans to acquire 49 % equity stake in Odisha Power Generation Corporation (OPGC) for $135Mn. BOB reported a net profit of Rs 506.6 Cr in Q4FY20 as against a net loss of Rs 991.4 Cr. Asian Paints reported a 1.8 % decline in Q4FY20 net at Rs 480.25 Cr from Rs 489 Cr while revenue also dropped by 7.1 % to Rs 4,635.59 Cr from Rs 4,991.50.
Berger Paints reported a 6.5 % fall in Q4FY20 net at Rs 103.2 Cr against Rs 110.4 Cr while revenue dropped by 8 % to Rs 1,354.8 Cr. Some key Earnings today are IOCL, Gail, PFC, CanBank, FutureConsumer, IndiaCem, GIC, UBL, Rail Vikas Nigam.
Top FnO Gainers are BandhanBank, DalmiaBharat, Prestige, Emami and UnionBank while top Losers were Glenmark, GSPL, Muthoot, McDowell and RECL. VIX still eased down by 3.68% to 29.34% . Long Buildup is seen in BajFinance, Bandhan, IndusInd, JustDial and NTPC while Short Buildup seen in AdaniPower, CenturyTex, Manappuram, Muthoot and RECL.
We may expect some short-covering in Glenmark, NMDC and Voltas. Grasim recorded highest rollover at 74% while RamcoCem, JSWSteel, IDFCBank, ICICIPru and AdaniPort recorded over 65% rollovers while Escorrs, NCC. JindalStel, TCS and LT saw least roll-overs below 25%.
Nifty Watch for the day: We again reiterate that Too Much Of News Flowing around, Traders to exercise caution Nifty continued its rocking rally yesterday led by NBFCs and Banks, tried to reach at close 10500 and punched high at 10484.7 post 11th March before settling at 10471. Nifty resistance is at the punch a high of 10393.65.
Nifty is likely to open flat-negative around 10420-10450 and expected to continue its swings between 10210 - 10630 while we may see some wild movements like morning and closing sessions today, if Nifty manages to trade above 10575 we may see a spike to take it around 10628 and 10663. BankNifty to remain under key watch.
Nifty key Supports is at 10419, 10338, 10269 and 10212. Resistances are at 10501 followed 10570, 10628 and 10663. Key Stocks to watch are: Bajaj Pack. Bandhan, DrReddy, HDFC, IndusInd, LT, MandM, Maruti, Muthoot, Nestle, ShreeCem and TCS. For more share market tips, ideas, updates and stock recommendations follow our BullsEyeCue App, Twitter, FB, Telegram and Website.