Nifty 50 Market Update: SpaceX finally launched on Saturday gets Docked with Crew Dragon on Sunday Night
Premkumar Ramachandran (Author)
Published Date :

Jun 01, 2020 10:20 IST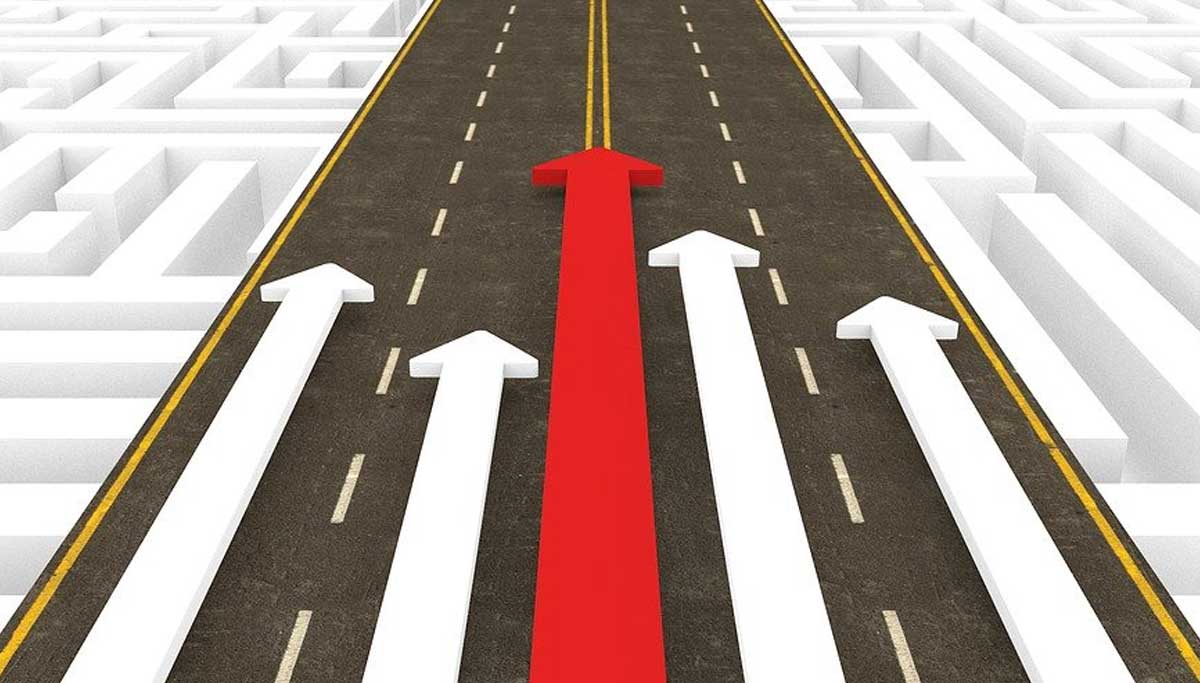 01062020 Weekly-Summary:- SpaceX finally launched on Saturday gets Docked with Crew Dragon on Sunday Night. US President announced cutting of funding to WHO on Friday. President Trump postpones G7 Summit and wants to invite Australia, India, S. Korea and Russia. EU urges US President to re-consider. KotakBank raises Rs.7442Cr via QIP. 3 Firms from India gets NASA's License to manufacture Corona-Virus Ventilators. Nifty Surges 541 points past week.
Global Markets though are looking in Big Green and we could be having a strong opening, SGX Nifty is trading around 9660 (8:30 am) while DJIA Futures and Nikkei Futures are at marginal upsides, HangSeng is trading up by almost 3%. Tensions increase on US-China, US-Iran and with President Trump now postponing the G7 meet and also cutting funding to WHO, unrest in US over riots things look bleak for next week. US unemployment rate approaching 20%, ECB to boost stimulus program. Saudi PIF gets $40bn from reserves to fund overseas investments.
Spreading of Riots may weaken sentiments in US markets. First Private space program SpaceX that was finally launched on Saturday gets Docked with Crew Dragon on Sunday Night. Outlook for Nifty50 this week would be a range that could be testing both the Bulls and Bears. A move beyond 9700 can be quick and hazardous for shorts and a trade below 9200 can be adding pressure to all Bulls.
Domestic Newsbytes:- Cabinet Meeting at 11:30 am today. Auto Sales Numbers of May will be out today and the expectations on the lower side for June. Fiscal Deficit revised Though India Extended lockdown in high-risk areas, the Hospitality sector and Religious places are allowed to open post 1 week. IndiGrid to buy Kalpataru Power JV Asset. Skymet announces the arrival of Monsoon over Kerala. YesBank Acquires 24% Stake in Dish TV. IDBI bank reports Rs.135Cr profit on Bad Loan Recoveries. SCI Q4 Net Jumps to Rs.1392Cr.
We have the new margins for the Futures and Options segments implemented by SEBI from today. That could also be one trigger for the huge discounts that were prevailing in Both Indices and major stocks. Flipkart to foray into Mutual Fund license. India Extends Lockdown in high-risk zones, Mumbai lockdown extended. RCF EBITA Jumps by 3x and Voltas EBITA Jumps in by 33%. Adani Power board considering a delisting. FIIs last month were net Buyers in Cash for 13178Cr and DII bought for 11356Cr. FIIs sold 6438Cr in Futures and bought 10704Cr in Options.
Nifty50 Weekly Stats:- Open- 9104.25, High- 9598.85, Low- 8997.0 and Close 9580.3 (+5.9%) while all Major Indices were up . Top Gainers for the week are JindalStel +25.83%, GodrejInd +24.4%, FRetail +21.23%, MotherSumi +20.33%, FedBank +20.21%. Top Losers were Alkem -9.41%, TorntPharm -9.17%, Emami -7.06%, Airtel -6.84% and IPCALab -6.24. Fresh 52week highs were seen in Aarti Drugs, Astec Life, Auro Pharma, Bayer Corp, Cipla, Dixon, JBChem.
Fresh 52 Lows are witnessed Maha Scooters, Rajesh Expo, Chalet Hotels, Amongst the Results that came over weekend, Amaraja Net was at 1.37Bn against 1.19Bn, Revenues at Rs. 15.95Bn agai8nst Rs. 15.73Bn. IDBI Q4 at Rs.1.35Bn vs loss of Rs. 49.18Bn, NPAs down marginally Income at Rs. 23.56Bn against 16.09Bn. SCI Q4 Net up at Rs. 1.14Bn against Rs. 460Mn. Revenues down at Rs. 2.89Bn against Rs. 3.67Bn. PandG Q4 Net at Rs. 465Mn against Rs. 407MN, revenues at Rs.2.28Bn against Rs.2.31Bn. Key Results Today Welspun Ent, V-Guard.
FnO Space:- Nifty Futures margins at 18.5% which roughly works with Span + Exposure margins at 1.35Lacs. We have a Long-Term Buy on BHEL with a potential of 2x return, our proprietary algorithm showing Nifty having resistances at 9630, 9686 and 9724. Critical Supports placed at 9407, 9352 and 9310. For BankNifty we have critical Supports at 18810, 18654 and 18512, Critical Resistances at 19445, 19604 and 19715. On Stocks we have BajFinance, BajFinServ, Britannia, Kotak Bank, HUL, Infy, LT, DrReddys, TataConsum, JustDial and IOC to watch out for and the trade levels will be available on Telegram and Website. New margin requirements effective from 1st June. VIX was marginally up at closing by 0.67% at 30.22.
Though it's too early in the series for June, OI Spurts were visible above 50% in TataConsum, IGL, SBILife, IDEA, Biocon and MandMFin. Fresh Longs were seen in HUL, ICICI Bank, Maruti, MandMFin and HDFC while Airtel, AxisBank, Reliance and TCS showing some shorts built. Top Nifty Weekly Call Options are 9400E followed by 9300CE and 9200CE. Top BankNifty Calls were 18500CE, 19000CE.
On the Put side on Nifty 9500PE and 9700PE were more active. In BankNifty 19500PE and 18900PE were active. On the June Series Nifty 10000CE, 9500CE and 9000CE has maximum OI on Puts it on 9000PE followed by 9600PE and 9900PE. For further updates stay tuned to our Twitter, Facebook and Websites.