Spicejet to operate 25 flights under Vande Bharat from Gulf
Premkumar Ramachandran (Author)
Published Date :

Jul 07, 2020 09:07 IST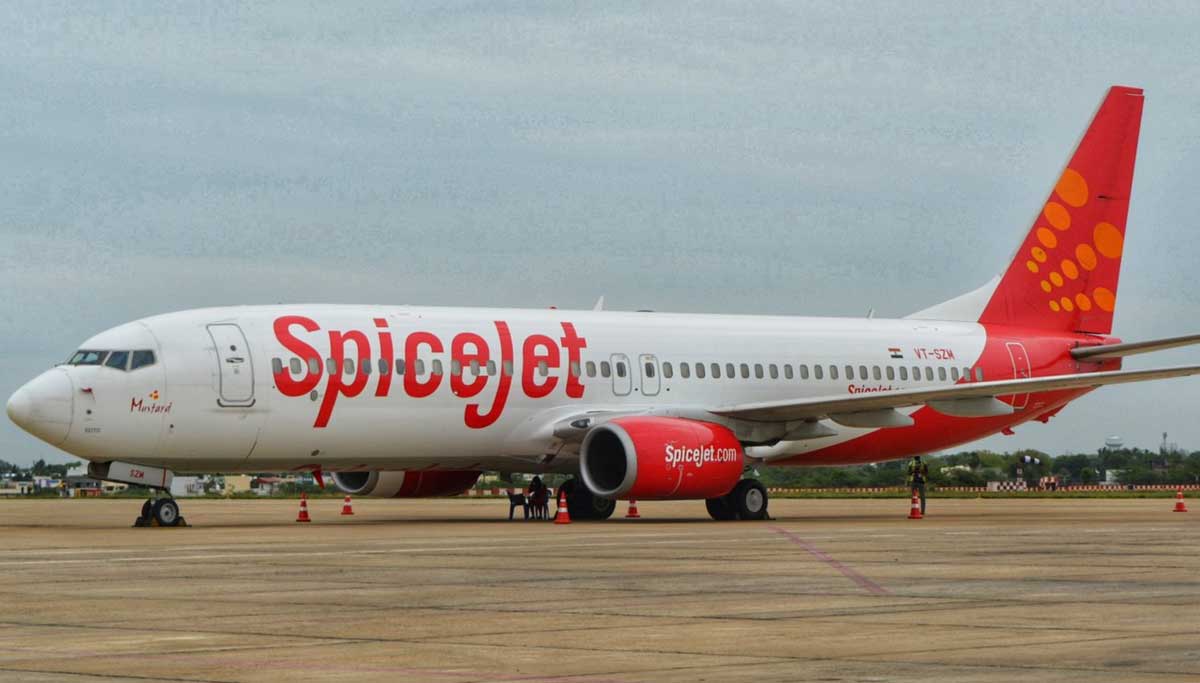 Nifty50 Sensex July 7 Pre-Market Update:
Alphabet enters $1tn Market Cap.
Reliance crosses $160Bn market cap.
Mutual Withdrawal of troops in Galwan Valley.
Spicejet to operate 25 flights under Vande Bharat from Gulf.
TechM bids for BSNL 4G tender.
ApolloHosp plans to set up Proton Cancer Centre in Mumbai and Delhi.
Sanfoi Wins supply deal from UK for $624Mn.
Asian shares are on Upswing
BuBonic Plague suspected in North China hospital
Results Season to Kick-Start for Q1' Nifty has Key Support placed at 10355 and Resistance at 10849
International Key Triggers: Nifty opened above 10723.85 and kept trading in higher with peak at 10811.4 and day low of 10595.1 to end at 10763.65. SGX Nifty as of 08:30am is trading at around 10720. Key world indices Futures are trading in green led by DJIA Futures which currently around that 26090 while Nikkei225 at 22540 and Hang-Seng at 26320.
The four leading technology stocks have all surpassed a one trillion dollar market cap, finished the day each Alphabet reached $1.02 trillion worth more than $1Tn. China's Liu Xiaoming says that if UK treats China as a hostile country, UK will have to face consequences. Kuwait approves Expat Quota Bill that may force 8lakh Indians to leave. The current population of Kuwait is 4.3Mn, with Kuwaitis making up 1.3Mn of the population, and expats accounting for 3Mn.
Domestic News: The market cap of Reliance stood at $163.1Bn yesterday and became the 1st Indian company when it closed at 1855 on NSE and ReliancePP at 957. MCX to launch Mini Gold Options from Friday. Biocon MYLAN NV brands 'DESREM' to their Covid-19 Remdesvir Lyophilized powder drug for Injection 100mg/vial at Rs4800.
PVRLim allots 7 Rights Shares for 94 Shares held at Rs 784/Share. PayTM and founder Vijay Shekhar Sharma to acquire 100% Stake in Raheja QBE General Insurance Company Ltd. CEAT to foray into PPE segment with Anti-Pollution S95 mask, Gosafe. Sanfoi gets deal order from UK for 60Mn doses of Covid-19 drug worth $624Mn.
FII Net Buy of Rs348.35Cr and DII net buy of Rs 263.47Cr in Equity. MF investments in 1st 6 months till June is to the tune of 39500Crs. RBI operationalises Rs 30,000Cr special liquidity scheme for NBFCs, HFCs, to improve their capital position and avoid potential systemic risks to the financial sector. Top Gainers were NFL, ITI, BDL, Brigade and BHEL.
Losers were Himatseide, FRetail, Omaxe and Suzlon. 52week High BDL, ITI, Syngene, Suzlon, IDBI, BalkrishInd, Bayercorp and InfiBeam. VolumeBuzz Philipcarb, MotherSumi, DishTV, JBChemPharm, MOIL, AartiInd all had over 4% jump in volumes. From Nifty500 158 Stocks ended in Red with Himatseide losing 6.03% and 342 in Green with GEPower, IRB, KalpataruPower, AegisChem, DeepakNitrate and MandM gaining over 7%.
All key indices were in green at close and Realty, Auto and Metals gaining over 2% while Pharma losing close to 0.6% at closing. VIX closed lower by 2.21% at 25.2 while Top FnO gainers were BHEL, MandM, BajFinance, SRF and Hindalco. Top Losers were ITC, IDEA, Lupin, TorntPharm and Marico. 10800CE and 1100CE witnessed more action while 10500PE and 10700PE also witnessed action IDFCFirst, UPL and Petronet saw action in August Series.
Nifty Watch for the day: We again reiterate that Too Much Of News Flowing around, Traders to exercise caution Nifty is likely to open positive around 10670-10700 and expected to continue swings. Nifty range for the day is between 10340- 10760 while we may see some wild movements in the markets around 11ish and last hour BankNifty with select NBFCs to trade in range 21740 - 22780 is the broader range.
Nifty key Supports is at 10672, 10601, 10542 and 10508 Resistances are at 10840, 10912, 10974 and 11010. Key Stocks to watch are AsianPaint, BajFinance, BajajFinServ, Britannia, Cucmmins , DivisLab , Eicher, HeroMotoCo, MandM, Maruti, Nestle, Reliance, Siemens, SRF, TCS, UltracemCo and Titan.