Share Market Weekly-Wrap: NBFC and Banking Stocks hampers positive sentiments
Premkumar Ramachandran (Author)
Published Date :

May 25, 2020 22:24 IST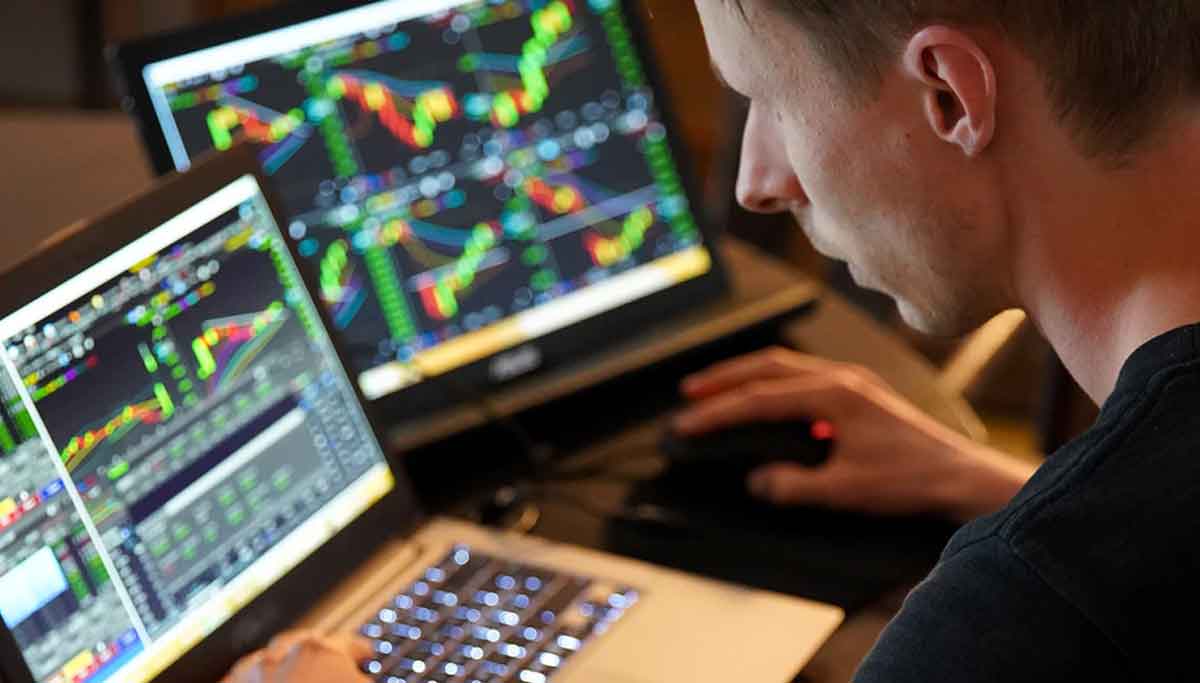 25052020: Weekly-Wrap: NBFC and Banking Stocks hampers positive sentiments. Cement Stocks Roar UltraCemCo reported 218% jump in Net. DrReddy reports 71.5% jump n Quarterly Net, IDFCFirst PAT at Rs.76Cr against loss of Rs.212Cr.
India begins domestic flying Reliance officially launches JIOMart in over 200 towns. Tensions still prevail over US-Iran and US-China and markets cannot move into positive territory.
Nifty50 Last week Open- 9158.3, High- 9178.55, Low- 8806.75, Close-9039.25 (-97.6). Nifty as expected last week moved in a very narrow range with BankNifty deciding all the moves, BankNifty last week Open- 18795.1, High- 18795.1, Low- 17105 and Close- 17278.9 last whole week it could not cross the Opening High made on Monday and continued to slide downsides. VIX ended lower on Friday at 32.37.
The Global markets are showing mild recovery and SGXNifty at 10:00 am today was trading at 9065.50 while Asia, US, Europe Futures are quoting in green marginally. Tensions still prevail over US-Iran and US-China and markets cannot move into positive territory.
JIOMart the online grocery service by Reliance is officially launched today to cater about over 200 locations post their pilot project in Mumbai. Maruti and Hyundai plants had reported that some of their workers have tested positive for Covid-19 indicating the re-starting risks on economy.
All Major Indices closed lower with Nifty losing 1% while Mid-Cap losing 2.5%. IT +1.4%, Media 1.15%, and Pharma +0.8% Indices ended in Green while FinService -3%, BankNifty 12.5%, Metal -1.8%and Realty -1.1% dragged. Top Gainers from Nifty200 were IDEA 13.4%, ITC 13.18%, Cipla 12.11%, MandM 11.81% and Quess 11.1%. Top Losers were MandMFin -24.28%, IBVentures 20.34%,IndusInd -19.19%, CholaFin -17.51% and Bandhanl -16.72%.
MandMFin, PFC, IBVentures, BajFinServ, BajajFinance hit a fresh 52 week low on Friday and Bajaj Twins attracted heavy volumes. Coramandal, IndiaCem, Cipla, Escorts and AuroPharma hit a fresh High Today.
On Friday, DrReddys reported sales of Rs. 4448.9Cr against Rs. 4029.6Cr, EBITA up 13.3% at 1022.8 and EPS Up at 47.1, Ajanta Pharma Reported surge of 32.4% in Net Profit at Rs. 681.9 Cr against Rs. 515.16Cr with EPS at 14.8, Bajaj Auto Q4 Net Profit down -3.8% at Rs. 1680Cr against Rs 1408.5Cr Sales down 7.7%, CPCL reported a net loss of 2077.5 against Rs.213.4Cr for this Fy, JSW Energy reported a 6.8% drop in sales at Rs.1793.4Cr against 1924.5Cr while Quarterly Profit was up at Rs. 108.4Cr, against Rs. 3.8Cr, Jubilant Food reported a 4% jump in Net at Rs. 908.7 against Rs. 872.8Cr while Net was down 57% at Rs.33.1Cr against Rs.78.6Cr, Mahindra Logistics Sales down at Rs.858Cr against Rs.938.8Cr, Strides reported loss of Rs.203.9Cr against profit of Rs.47.5Cr and UltraCemCo reported 218% jup in Nt at Rs. 3242.7Cr against Rs.1032.8Cr and Sales marginally down at Rs.10745.6Cr against Rs.10905.1Cr, EPS Jumps to Rs. 112.4.
Over the weekend JSWSteel reported a drop from Rs.1523Cr to Rs.231Cr, UPL Reported a Jump in PAT at Rs.617CR against Rs.250Cr. IDFCFirst PAT at Rs.76Cr against loss of Rs.212Cr Both Net NPPA and Gross NPA imporved, Trent reported PAT atRs.13Cr against a loss of Rs.4Cr, Avenue Reported a PAT at Rs.272Crainst Rs.191Cr reported their results.
Today we have NBFC Major HDFC, BataIndia, Jindal SteelandPower, LMW, Alembic, Sundaram Finance reporting results. Based on monthly OI Distribution, as told yesterday we still feel that Nifty would still broadly move between 8600 – 9500. AdaniEnt, Grasim, KotakBank, AdaniPort, IDEA had highest rollovers and MGL, SBILife, Siemens, Petronet and IGL are witnessing least rollovers. Among Nifty200 on Friday we had 134 stocks ending in red while 67 stocks ended higher.