100% Kaadhal Review: Answersheet gains No percentage
Sivaranjani Soundararaj (Author)
Published Date :

Oct 05, 2019 14:22 IST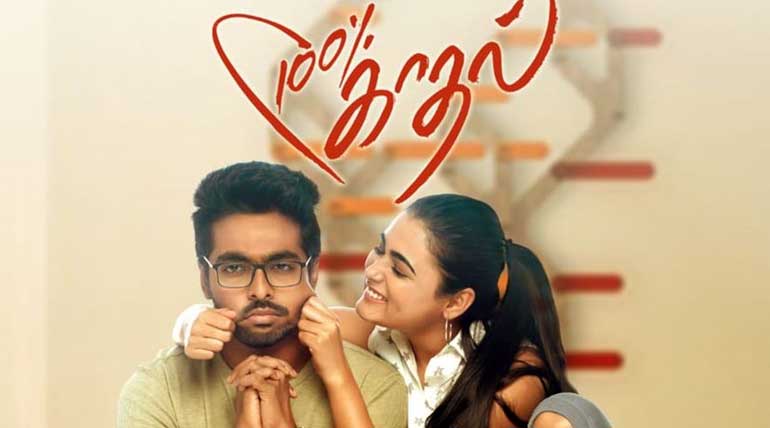 100% Kaadhal Answersheet gains No percentage - Public and Critic Reviews: G.V.Prakash Kumar's 100% Kaadhal starts writing the exam from October 4. Though the examination hall is severe with Asuran, Sye Raa Narasimha Reddy; 100% Kaadhal is checking its result on theatres now.
100% Kaadhal produced by Creative Cinemas NY, NJ Entertainment hits the silver screen for Pooja Holidays in Tamilnadu.The film directed by MM. Chandramouli, starring G.V.Prakash Kumar and Arjun Reddy fame Shalini Pandey in the lead role;100% Kaadhal is a romantic comedy journal amidst comedian Thambi Ramaiah and music by G.V.Praksh Kumar.
100% Kaadhal news brick rating is 1/5 and needs more love from the audience.
Critic Review: 100% Kaadhal is a remake of Telugu movie 100% Love. G.V.Prakash as Balu, plays the role of math boy focusing on studies and tutoring nearby children. Shalini Pandey plays the role of Balu's uncle's daughter; who is coming to the city from village to pursue college studies.
The movie revolves around flashbacks, love, misunderstandings of Balu and Mahalakshmi, not in a very satisfying manner. G.V. crawls his intensive study mode and distracts by the lust of Mahalakshmi.
Though Balu and Mahalakshmi live together in one house, it is not in a believable way. Thambi Ramaiah's comedy is a forceful suspension in the movie. 100% Kaadhal movie lags every part of the story, comedy and romance. G.V's acting and music achievement is a well known 100% in the Tamil film industry, But 100% Kaadhal failed him to score his rating.
The hit factor of Telugu movie 100% love starring Naga Chaitanya and Tamanna Bhatia has made the director Chandramouli to produce this movie in Tamil, but he failed to consider the needs of Tamil audiences after many years of the remake. The overall review of 100% Kaadhal is an intolerable screenplay.
Public Review: 100% Kaadhal is a massive boring movie. The audience feels the unnecessity of the remake after watching in Tamil; 100%Love by director Sukumar pulls it off by his engaging story.
The comedy views in the movie are pulling besides expectations. The VFX in bike scenes of the film is a big drawback. G.V.Prakash misfits in the movie compared to his prior hit movie Sivappu Manjal Pachai.
The romantic journal is with lust, exposing rather than love with more delusion between the cousins. The director took the Tamil audience for granted in 100% Kaadhal.
100% Kaadhal answer sheet needs more compromising factors; The movie though not 100% is purely a one-time weekend watch.