777 Charlie (2022) Full Movie Starring Rakshit Shetty Review
Thangaraja Palaniappan (Author)
Published Date :

Jun 15, 2022 13:02 IST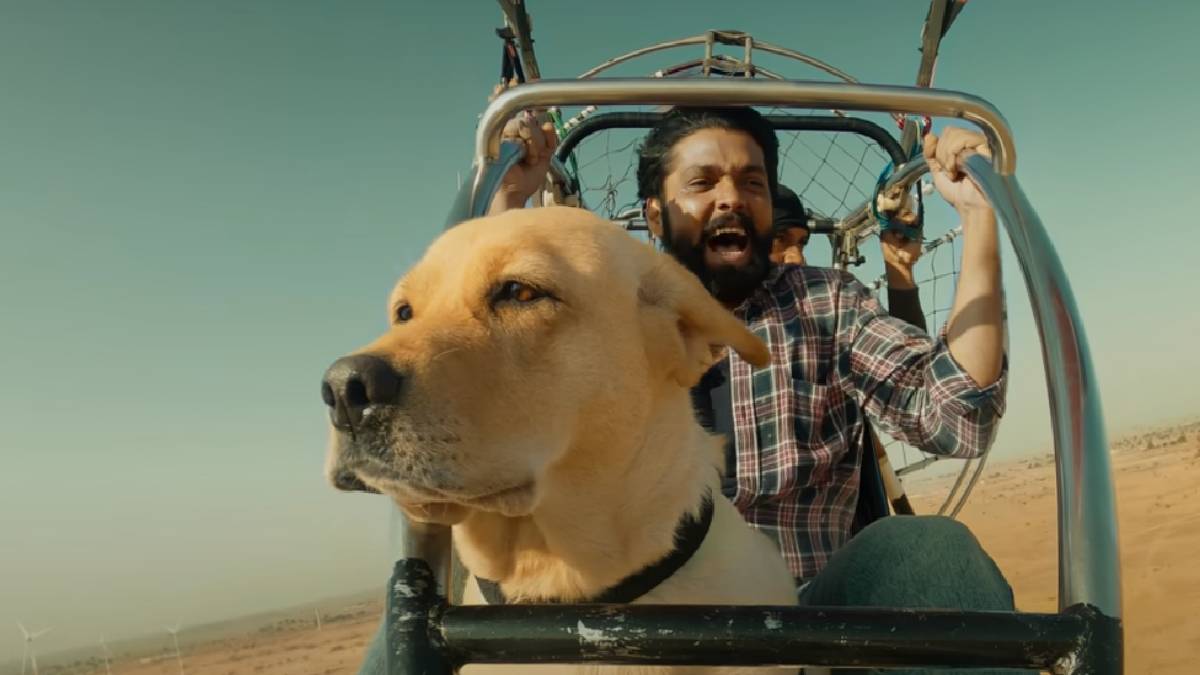 777 Charlie is a movie directed by Kiranraj and starring Rakshit Shetty, a leading actor in Kannada cinema. The film has been released in five languages Malayalam, Tamil, Telugu and Hindi. Numerous movies have been released featuring omniscient creatures such as dogs, horses, and cows, but still, 777 Charlie is such a movie that has captured a special place in the viewer's hearts.
There are a lot of fun cinemas with dogs, horses etc., Though Charlie has succeeded in touching the audience a little emotionally. The reviews are mostly positive, and the success of this movie is beyond imagined. The comments are still following on social media at the same time; it is a box office hit.
The movie is all about the beautiful relationship between a dog and a human. Dharma, who lost his family in an accident at a young age, lives alone. Charlie, a dog, comes to the rescue of the rough native. Charlie takes the place of love in man's mind, who showed toughness to himself in the beginning. The rest of the story is the love journey of the two that will continue later.
The director has caused a bit of a stir by waiting for the first half to be fully raw for the emotional scenes of the second half. In the second half of the film, Dharma meets some special characters, including Bobby Simha, on his way to North India with Charlie to fulfil Charlie's last wish. Some of the characters that appear along the way like this are a little comforting.
The cinematography of Arvind Kashyap is an added strength to the film. Nobin Paul's music is well appreciated. The music is like a communication between the hero and the dog. The making video of Charlie's torture song is well received.
It is to note that Karnataka CM Basavaraj Bommai Cried After Watching 777 Charlie as he remembered his dog who passed away last year. The photos of him crying during his dog's death are going viral on social media. Chief Minister Basvaraj said to the media, "There are a lot of movies about dogs. But, this movie binds our emotions with our pets. The movie is good. Everyone should definitely watch. Dog love is unconditional love, and it is pure."
Watch 777 Charlie full movie in theatres soon. It is one of the must-watch films for kids and pet lovers. Since there is no adult content, the 777 Charlie Full movie can be watched with family.