ads
Adutha Saattai Movie Review: Forged With Social Thought
Vignesh Subbaian (Author)
Published Date :

Nov 29, 2019 15:06 IST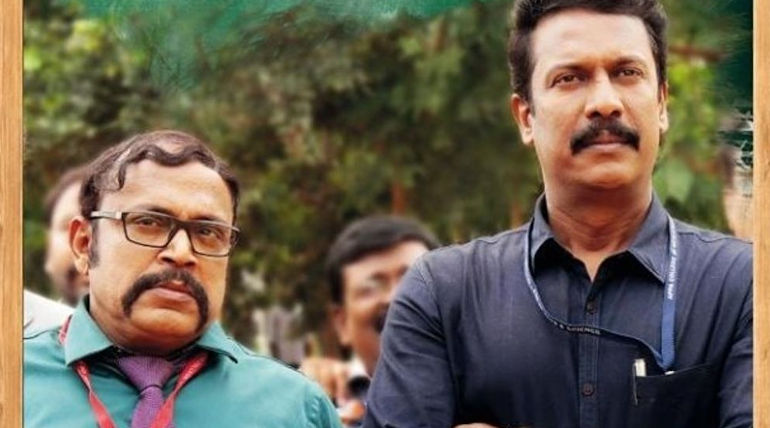 Adutha Saattai is 127 minutes TED talk on the big screen.
Adutha Saattai is 127 minutes of TED talk on the big screen, and even Samuthirakani cannot get the audience hooked to them. Being a sequel to excellent Sattai movie, it seems to be only an extension of it. It misses the genuine interest of a school teacher who speaks less and works as a role model more. But in Adutha Sattai, it is more of preaching rather than action by Samuthrakani and Director Anbazaghan.
When a sequel is made, there is no escape from the comparison. Adutha Settai fails in that aspect. In Sattai, Samuthirakani was a school teacher, and in Adutha Settai, he is the college professor. Thambi Ramiah, the headmaster in Sattai, is the principal in the college. Yuvan, the class X student, is a college student now.
Mahima is replaced by Athulya Ravi and not only able to fill her shoes but also able to not pronounce the dialogues correctly. But Adutha Sattai is in no way the original Sattai. The main reason is the audience was not able to connect or link like Sattai in Adutha Sattai.
Justin Prabhakaran replaced music director Imman for Adutha Sattai, but he did not do any justice to the music for the movie. Samauthrakani is one of the producers of the film and fills in most of the 127 minutes only preaching in it, which will make anyone tired of hearing.
The success of Sattai was its nativity and a mixture of all emotions, including love, parental care, teachers envy, and many more. But in Adutha Sattai, it is only of preaching and also gets political, which makes it a significant drawback that even Samuthrakani and Anbazhagan combination cannot bring the magic of Sattai again.