Aishwarya Lekshmi Clarifies Her Relationship With Arjun Das
Sophia Loren (Author)
Published Date :

Jan 13, 2023 17:56 IST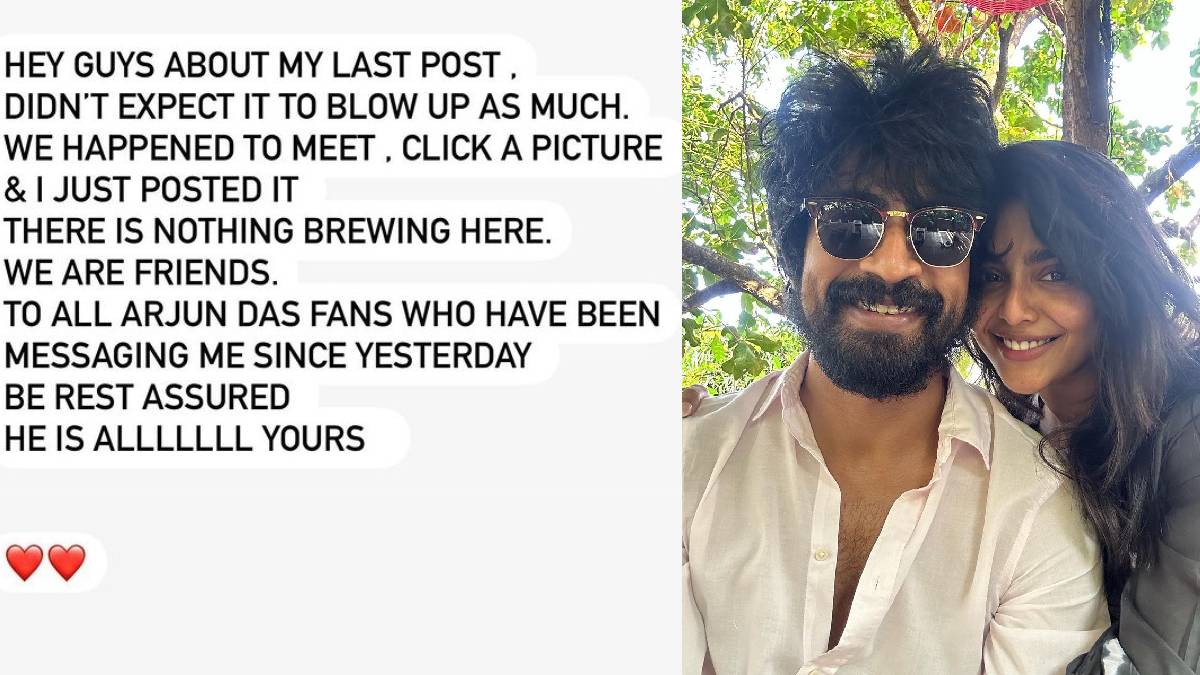 Actress Aishwarya Lekshmi has clarified her relationship status with actor Arjun Das to her fans on social media.
Actress Aishwarya Lekshmi is a famous actress in both Tamil and Malayalam. She has been nailing her performance in acting recently. In particular, Aishwarya Lakshmi's look and performance in PonniyinSelvan as 'Poonguzhali' impressed the fans.
She acted in action scenes in the recently released film Katta Kushti and impressed the audience. In this case, Aishwarya Lakshmi has shared a close photo with actor Arjun Das, famous for acting in movies like 'Kaithi' and 'Master'.
Arjun Das is famous among girls for his voice and looks. The photo triggered many questions among the netizens. Due to this, the fans of both have been posting comments saying 'Congratulations for love'.
In this case, Aishwarya Lekshmi shared a post explaining the previous one on her Instagram Story. It read, "Hey guys about my last post, didn't expect it to blow up as much. We happened to meet, click a picture and I just posted it. There is nothing brewing here. We are friends. to all Arjun Das fans who have been messaging me since yesterday be rest assured. He is all yours."