Bigg Boss Tamil 5 October 12: Akshara Was Upset For Called Black?
Vignesh Subbaian (Author)
Published Date :

Oct 13, 2021 10:22 IST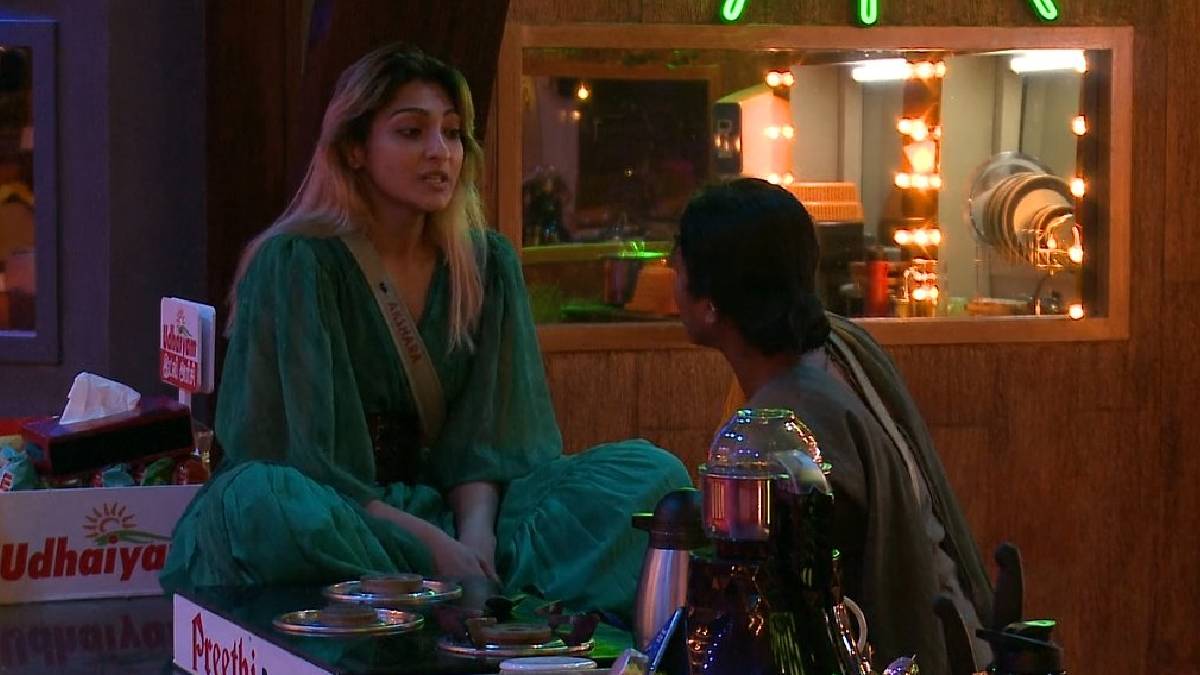 On the ninth day at the Big Boss house yesterday, the Bigg Boss Tamil 5 contestants worked with a good Vijay song. Following this, Raju, as he set the rhythm on the table, looked at Sruthi.
Akshara spoke about the path she has travelled in her life in the task of telling a story. When I was a kid, my dad died of a heart attack. My father was my first hero. My brother took care of me after my father died. My second hero is my brother. My brother will do anything for me. When my father died, my mother was 31 years old. Raju had given similar to this story.
Following this, Priyanka talked about the path she has travelled in her life. In it, my dad and mom are romantic, very loving, where at home, I am just my brother. She shared how her father struggled hard to survive at the last moment. My dad died when I was 11 years old. Mom just said to raise us without knowing the difficulty.
Priyanka mentioned that her mother is the reason for what and where she is now. She also said what others told her before entering Bigg Boss Tamil 5. Most of them gave heart to her, but after Raju gave a dislike to her, the other contestants also gave her dislikes. They said there was no purpose in the story.
And then came Ciby came in front to share his life journey. Even he spoke about his father. Dad will tell me what I think I should do. When I told him that I wanted to act in the cinema, he immediately said to go for it. He was the reason I am here. He concluded by saying that his father told him to Believe everyone. Only if you believe can you win.
Akshara told Tamaraichelvi that you spoke about my colour and that hurted me, and that is why I did not speak properly. Thamarai Selvi replied, "I don't want to say anything about the colour. I'm black. People used to call me blackie. I'm sorry." Following this, yesterday's episode ended without any huge mess.