An Infamous Film Critic Rated Bigil as a Torture
Gokul Saravanan (Author)
Published Date :

Oct 24, 2019 15:54 IST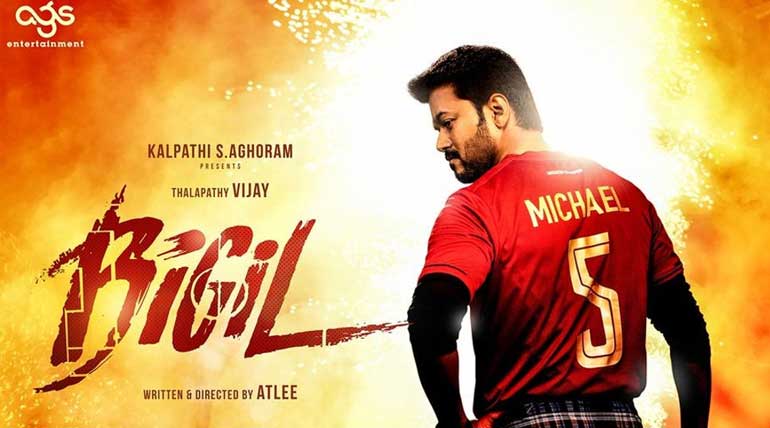 A Film Critic Utters Bigil as a Torture: Shiva Sathyam, a film critic, posted an awful critic to the, yet to be released, movie "Bigil". The movie critic has just come up with this review while there already presence a massive expectation about the movie.
Shiva Sathyam, mentions himself as a film critic on his twitter page, @AsliShiva, that has a Modi Sakar's banner behind, rated one star out of five for Bigil this afternoon. While so many tweeters erupted against his tweet that it was a fake, he came up with an explanation to the crowd. According to that film critic, as he did for Sahoo and a few other movies, he wrote this critic watching a private distributor's premiere at PVR Juhu, Mumbai.
Vijay's acting- 3*/5, VFX -1*/5, Action- 3*/5, Direction-3*/5, Supporting actors-3*/5, Editing-2*/5, Screenplay-0.5*/5, Cinematography-2*/5, Background Music-2*/5, Story-2*/5, Music -*/5, and Overall Film Rating-1*/5, these are the ratings given by the critic for Bigil.
Also, the critic stated that he got a headache even before the movie reached the interval and advised non-Vijay fans to avoid Bigil.
His tweets can be visited on this page @AsliShiva.
#Bigil #OneWordReview "TORTURE"

It is that kind of film which has heart but no soul, @Atlee_dir's dirction is Ok, but Poor Screenplay is the main enemy of this Film,
It has emotions but no entertainment.

⭐/5

Suggestion :Skip This Film if you are not vijay's fan#Whistle

— Shiva Satyam (@AsliShiva) October 24, 2019
#For those who were asking where did I watch #Bigil, for them.

I have watched #Bigil #Whistle
In Private Distributor's screening at
PVR Juhu in Mumbai.

— Shiva Satyam (@AsliShiva) October 24, 2019
#Bigil Ratings :@actorvijay 3*/5
VFX 1*/5
Action 3*/5
Direction 3*/5
Supporting actors 3*/5
Editing 2*/5
Screenplay 0.5*/5
Cinematography 2*/5
Baground Music 2*/5
Story 2*/5
Music 1*/5

Overall Film Rating 1*/5

"SKIP THIS IF U R NOT VIJAY'S FAN".#Whistle#BigilDiwali .

— Shiva Satyam (@AsliShiva) October 24, 2019
Interval for #Bigil & I have got Severe Headache 🤦‍♂️🤦‍♂️🤦‍♂️, How will I watch 2nd Half😢😢😢

Super Crap Film so far ,

0*/5 till Interval. #Whistle.

— Shiva Satyam (@AsliShiva) October 24, 2019