Anitha and Suresh Brawls again - Promo 2 , Bigg boss Tamil 4
Sakthi Venkat (Author)
Published Date :

Oct 07, 2020 13:12 IST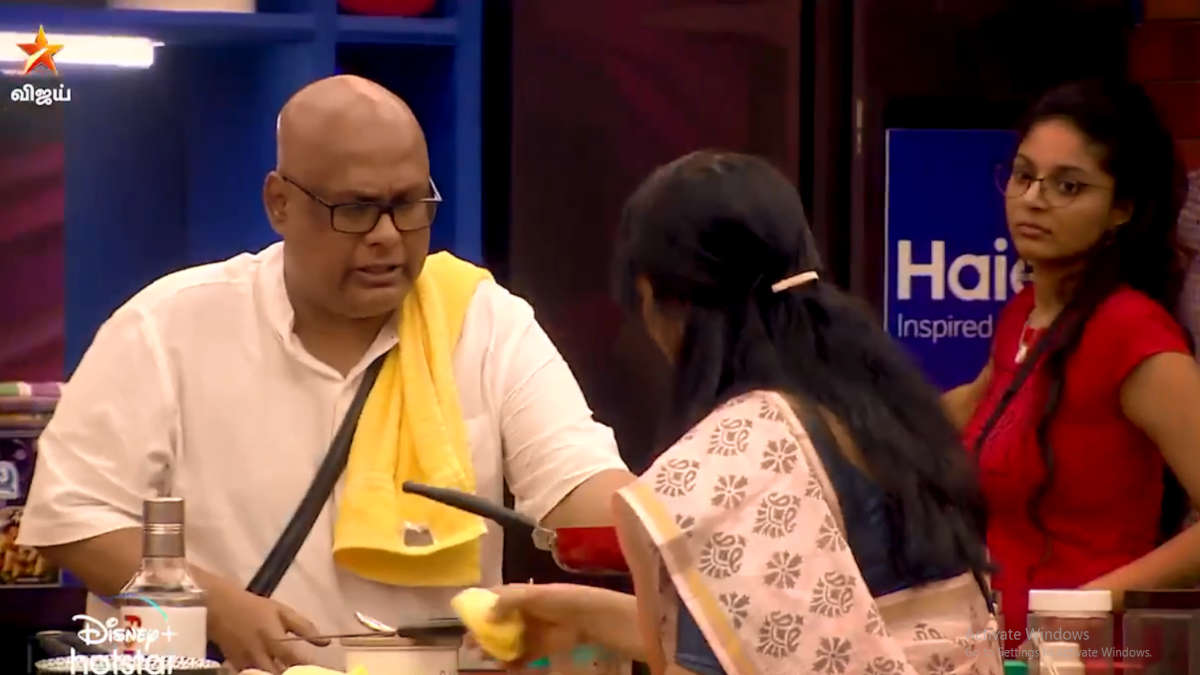 Another fight between Anitha and Suresh in Bigg boss house. Arguments are the main reason for TRP acceleration. So Bigg Boss contestants do fight for trivial reasons inside the house. Perhaps their exhaustion is the reason for those fights.
Anitha, Rekha, and Suresh are cooking in the kitchen, Suresh asks Anitha to stop talking, but she neglects it. The scene makes Tamil audiences to judge Anitha's nature of not obeying elders. Yesterday's fight is another proof of it.
Suresh asks Anitha to respect the elders, but she excuses him that she is talking to Rekha, not to him. Suresh has a habit of using Tamil proverbs middle of conversations. Replying to Anitha, He says, " Nalla Mattuku Oru Soodu," which means we should not make the same mistakes twice, presumably mentioning yesterday's fight.
Suresh adds, "She has some problem with elderly people." Rekha tries to calm him down, saying they have to pull through 100 days inside the house. He denies her, affirming he doesn't want to stay 100 days without respect.
Rekha tries to defend Anitha, considering her innocence. but he storms out," she is not a small girl; she is an adult." Balaji intertwines commenting on Suresh's Proverb, but he didn't notice it amidst the argument.