"He is trying to get the lights on him" - Anitha continues her accusation.
Sakthi Venkat (Author)
Published Date :

Oct 08, 2020 13:02 IST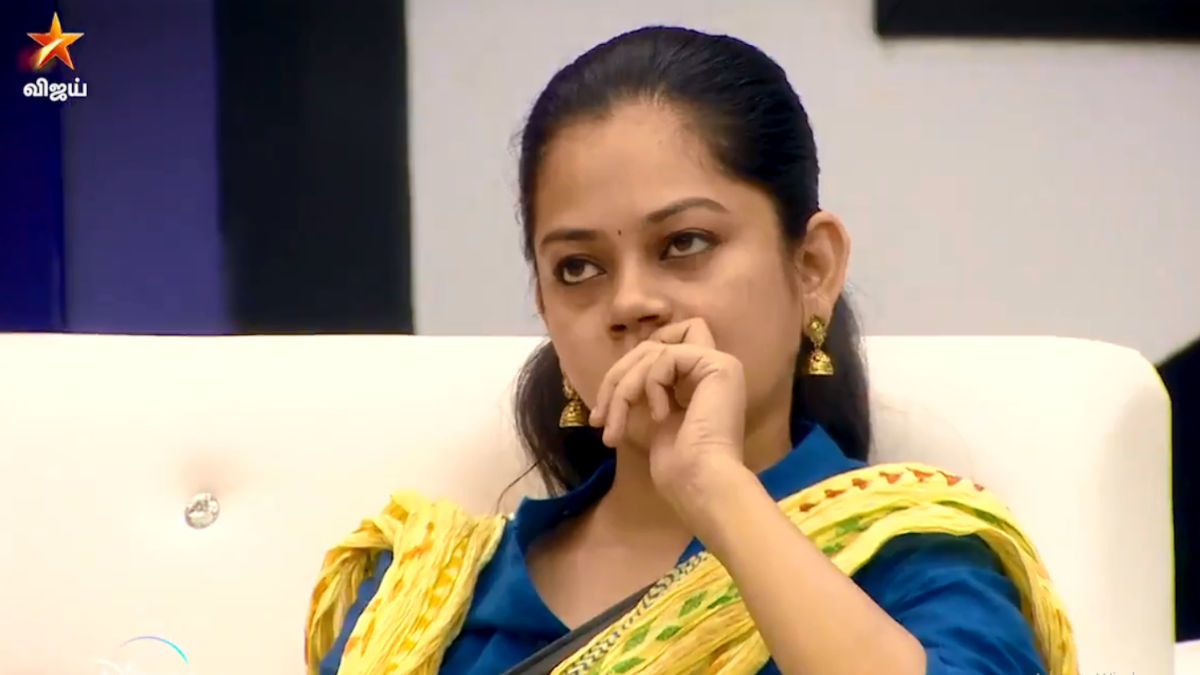 Today's second promo continues with Anitha Sampath's imputation on Suresh Chakravarthy. From day two, she has some dispute going on with Suresh. On the first day, she accused him of insulting her, yesterday she ignored him when he asked her to be quiet.
Today she is explaining her side to Som Shekar. She insists, "he is kindling unwanted arguments in the house to push himself in promos. trying to get the lights shot on him"
On the other side, Suresh was innocently delivering his speech and apologizes to everyone if he hurt anyone without knowing. "whether the harm is big or small, hurt is hurt, so forgive me for my actions." he smiles with virtue.
"I will give tough to all the participants as a gamer, but I will be happy for your victory as mine." he ends his part by saying so. But Anitha still complains about Suresh to Som Shekar that she talks as per what her heart says, and she didn't hurt anyone intentionally.
#Day4 #Promo2 of #BiggBossTamil #பிக்பாஸ் - தினமும் இரவு 9:30 மணிக்கு நம்ம விஜய் டிவில.. #BBTamilSeason4 #BiggBossTamil4 #பிக்பாஸ் #VijayTelevision pic.twitter.com/b3zSpVdzvO

— Vijay Television (@vijaytelevision) October 8, 2020