Annabelle Sethupathi (2021) Review: Suitable for Kids
Sophia Loren (Author)
Published Date :

Sep 18, 2021 10:54 IST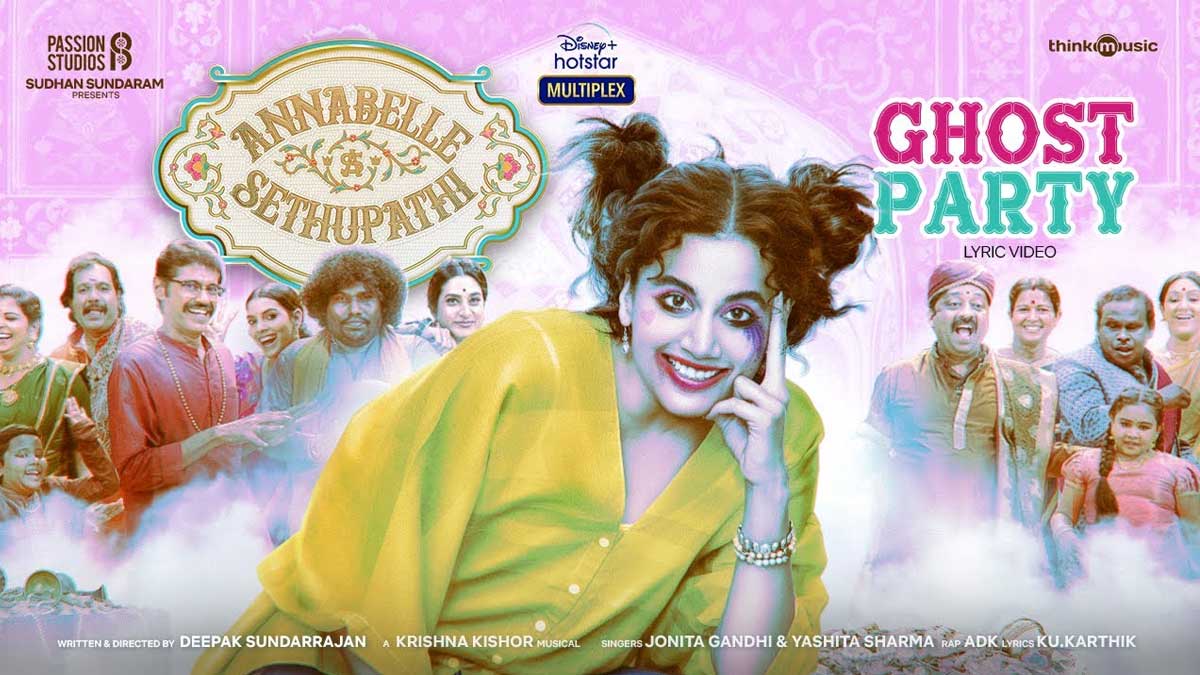 Annabelle Sethupathi starring Vijay Sethupathi and Taapsee Pannu, is streaming on Disney Hostar. This is a horror-comedy film with a mix of entertainment, fun more than the thrill. Not many fun elements make us laugh. Poor comedy portions are already seen in tons of movies that are suitable for kids.
Annabelle Sethupathi was with more expectations because of its trailer and posters. It is a huge question mark on whether the film satisfied the expectation. The film is screened only in the aspect of entertainment, fun and comedy than thrill and horror.
It is all about the Palace, which is built in the remembrance of love. Veera Sethupathi, the hero, will fall in love with a foreign lady Annabelle. Veera Sethupathi gifts a palace to Annabelle, which will be built with love and intelligence in addition to smart work. The bond between them grows, and they will get married in the dream palace.
Kodiyil Oruvan (2021) Tamil Movie Review
How do the ghosts enter the Palace? What happened in the past and happening in the present? How did the characters die? Who is Annabelle and Rudra? What is the connection between them? Are the journey of the story.
Taapsee Pannu has done the lead role in the film. Only her character is written in-depth, whereas the other characters, including Vijay Sethupathi, has less significance. Yogi Babu's character also plays a central role in the film. He is the one who narrates the flashbacks to Taapsee.
There is no logic in the film that can be accepted since the film is horror fiction, but this will disturb the storyline. The villain role is not as rude, and there are only minor actions for his part. The swording fighting between Veera Sethupathi and Annabelle is admirable. Along with this, the setting of the Palace will mesmerise the viewers.
Rudra (Taapsee) will be a female thief who robs with her family, and the situation will put her in the Palace, and that is where the story begins. Rathika's acting must be appreciated in the film. The negative is even at the end of the film, Rudra will not remember who she is and who is Annabelle. The climax scene was not satisfying, but the film can be enjoyed if watched with the flow of the film without logic.
Annabelle Sethupathi, directed by Deepak Sundarrajan, is released after waiting for so long. Krishna Kishore has given beautiful background scoring and songs. Watch Annabelle Tamil full movie on Disney Hotstar. The film can be watched with family as there is no adult content.