Anti Indian Tamil Full Movie Directed By Blue Sattai Maran Review
Vignesh Subbaian (Author)
Published Date :

Dec 10, 2021 15:04 IST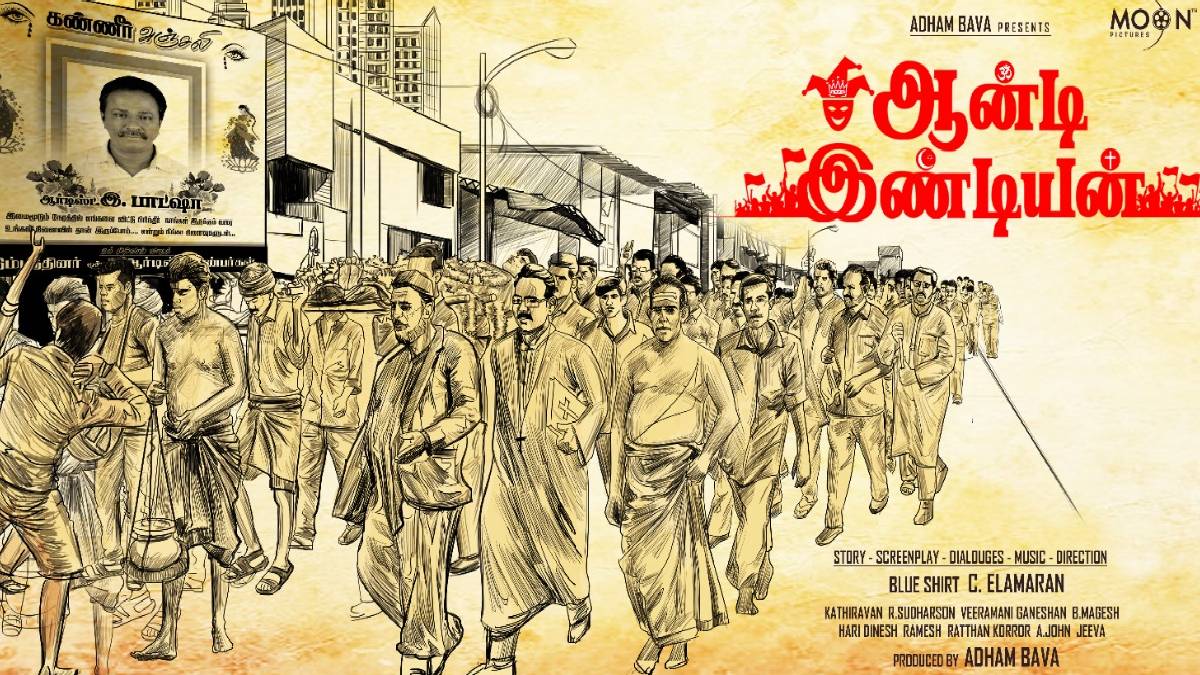 Anti Indian Tamil movie directed by Blue Sattai Marn has been released in theatres after many Controversies. Even after its release, this movie Anti Indian has been banned in Singapore theatres. The eagerness to watch the movie kept increasing because of his movie reviews.
Blue Sattai Maran gained fans and became popular by reviewing the movie on his Youtube channel. He often criticizes the other directors and actors while reviewing the movies. He will never get satisfied with any storyline or direction. This made the viewers know how he has directed the movie.
Baasha (Blue Sattai Maran), the painter of wall advertisements and paintings for political parties, is assassinated by some unidentified mysterious person. The body of Badshah, who was born to a Hindu mother and a Muslim father, is being taken by his relatives for burial in the mosque cemetery.
However, some of the Muslims there sent the body back, saying that Baasha did not live as a true Muslim and thus could not be allowed to be buried in the mosque. The body is then taken back home to a Hindu burial ground where Hindu rituals are performed. This movie concentrates on religion and politics simultaneously.
There is a problem in burying the dead body as his name is Baasha. Meanwhile, political parties preparing for the by-elections, on the other hand, are trying to politicize Baasha's body. Whether Baasha body is buried or not is the main content of the story.
The first scene of the film starts with Maran's face lying dead. In that one shot, he conveys to the audience directly what the film is going to be about without any exaggeration. The background of the dead Baashaand the background of his parents is conveyed to the audience when the movie travels in the main plot. It was a great consolation that there were no separate flashback scenes.
Anti Indian Tamil movie is directed by Blue Sattai Maran and produced by Aadham Bava with the cinematography of Kathiravan and edit of Sudharsan. The music, lyric, story and dialogue credit goes to Blue Sattai Maran. The movie has come out as a political satire with less comedy. After the release of the movie Anti Indian in theatres, the hashtag Anti Indian is going viral on Twitter.
The lead roles are played by Blue Sattai Maran, Muthuraman, Charles Vinoth, Uday Mahesh, Radha Ravi, Ramana, Aadukalam Naren, Maran, KPY Bala and Suresh Chakravarthy. The comments on this movie flow with positive and negatives. Watch Anti Indian Tamil full movie in theatres from today.