Asuran Trailer Focused on Education and Suitable for National Award
Vijayan Sankar (Author)
Published Date :

Sep 09, 2019 11:18 IST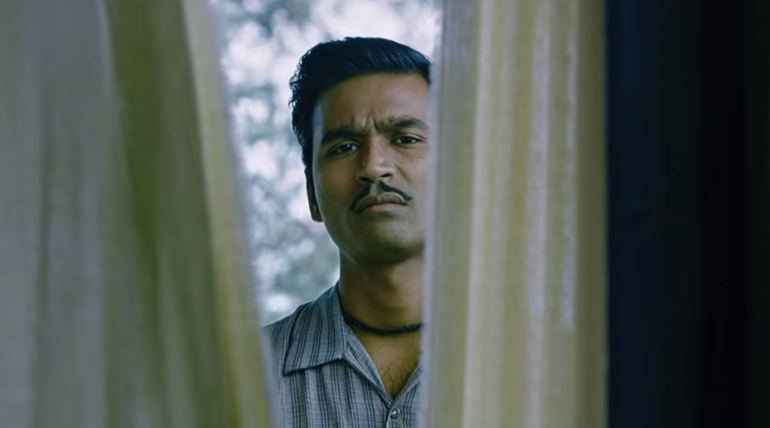 Asuran - national award in the making, confirms the trailer: Asuran trailer released confirms that the Vetrimaaran -Dhanush combo is set to get the national award once again. The mass entry of Dhanush in village getup is not only a treat for fans but critics and public alike. Also, GV Prakash teaming up again after Polladhavan and national award-winning Aadukalam is a boost for the movie. So is to say about Prakash Raj, Pasupathy, Manju Warrier, and cinematographer Velraj. All is set for 4th October for Tamil people to see a real world-class movie Asuran on the big screen.
Asuran trailer skyrocket the expectations from Vetrimaaran -Dhanush: Dhanush entering in a simple loose shirt and a towel tied around his head in the trailer brings in the effect as like never before. The background music of GV sets the tone for the village backdrop movie. Subtle looking national award-winning Prakash Raj will add the equal contribution against Dhanush. Another national award Winner and lady superstar of Malayalam movies, Manju Warrier, will add the national award fever grip of Asuran.
Vetrimaran – the future of Tamil cinema: Coming from the school of Balu Mahendra, Vetrimaaran has proved his might internationally with his Visaranai. It got the best movie award at the Venice film festival. It was a movie taken in the level of highly acclaimed Hollywood movies. It was sent from India for the Oscars but failed to win. Starting from Polladavan, Vetrimaaran has taken a continuous hit and critically acclaimed films. His Adukalam brought the native cockfight and living of Madurai people on the screen and won the first national award for Dhanush.
What does the Asuran trailer say? With the spectacular Dhanush entry setting the hype of the movie, it was the music and the dialogues which set the film for a national award. But violence is one factor and could make the light-hearted persons afraid. But Dhanush saying that anything can be taken away from us but not our education could win laurels for Asuran.
Braze up to enjoy another national award-winning and world-class Tamil movie Asuran on 4th October.
https://youtu.be/vOCM9wztBYQ