August 2022 Theatre Release Tamil Movies List
Sophia Loren (Author)
Published Date :

Aug 01, 2022 16:29 IST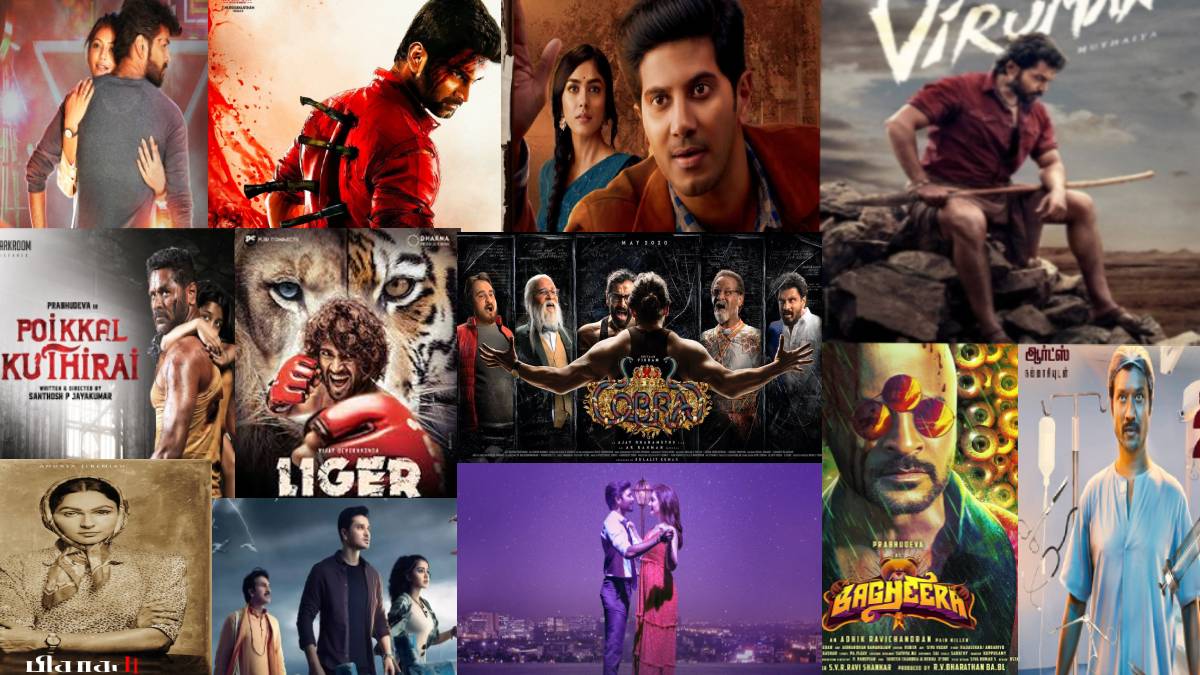 Theatres will be very busy this month as the August 2022 release movie list is big compared to the previous month. August 2022 OTT Release Tamil movie and the theatre release Tamil movies are almost officially released by the movie crew. Let us now look into the August 2022 theatrical release of Tamil movies.
Also Read: Thiruchitrambalam Movie Review
August 2022 release Tamil movies are Bullet train (Tamil dubbed), Yenni Thuniga, DC League Of Super Pets, Kadaisi Nodigal, Katteri, Kuruthi Attam, Last 6 hours, My Dear Lisa, Poikkal Kuthirai, Sita Raman, Bagheera, Karthikeya 2, Thiruchitrambalam, Liger, Pisasu II, Kadamaiyai Sei and Viruman.
In the first week of August, Yenni Thuniga (August 4), Kuruthi Attam (August 5), Sita Ramam (August 5), Last Six Hours (August 5), Poikkal Kuthirai (August 5) and Kaatteri (August 5) will be released.
In the second week, Laal Singh Chaddha (August 11), Bagheera (August 11), Viruman (August 12), Kadamai Sei (August 12) and Karthikeya 2 (August 12) will be released. Cobra movie starring actor Vikram was about to in this month later due to reasons the movie release date is postponed.
Only Dhanush's Thiruchitrambalam (August 18) will be released during the third week. Liger (August 25), starring Vijay Devarkonda, will be released in the fourth week. Diary (August 31), starring Arulnithi and Pisasu II (August 31), acting Andrea in the lead, will be released.