Avatar The Way of Water Review: Technical Film Heavy Blue Magic Visual
Sophia Loren (Author)
Published Date :

Dec 17, 2022 12:49 IST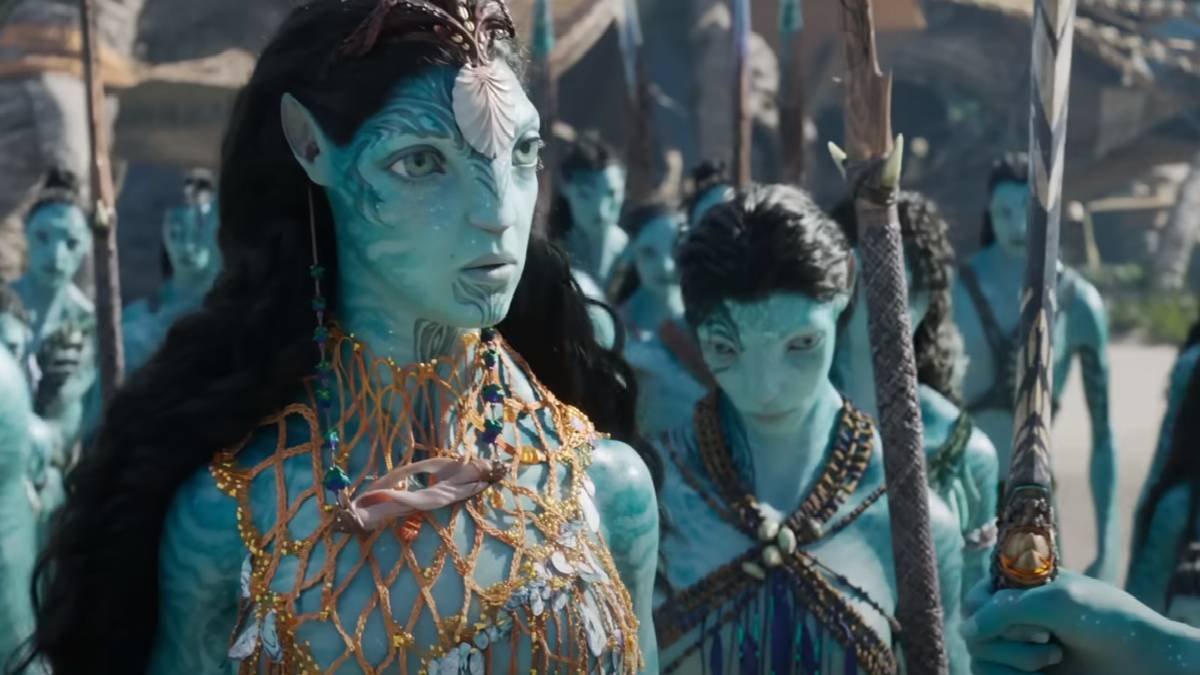 After 13 years of waiting, Avatar: The Way of Water has been released and is amusing the audience in theatre worldwide. Like the Avatar first part, Avatar: The Way of Water has also captured the attention of the viewers with its new technology of blue magic and motion capture, where people and animated characters live and fight realistically.
Avatar: The Way of Water Story:
Their livelihood has been destroyed in the great war between humans and navies in the forest. Jake Sully, who decided to live in the water from the land and became a Navi with his group, both the people living in the water and the Navi sees Jake Sully as an Navi.
Avatar 2 is the story of the hero's struggle to save his family and save the Navi people with his family in the face of the struggle with the people there and the returning human army.
Avatar: The Way of Water Review:
Having already introduced the Navi people to the world through the movie Avatar, director James Cameron has once again brought down his magical trick in the screenplay and visual effects after thinking deeply about why and how they will come to see the 2nd part after all these years.
James Cameron made a great effort to make this film successful. His effort to bring the next-level cinematic experience with 3D technology and the fantasy world needed for the story and the visuals needed for the eyes is amazing.
The unwater sequence is astonishing. The acting of actors, including Sam Worthington, Zoe Saldana, Sigourney Weaver, and Kate Winslet, is a major strength of the film. There is no proper writing for the villain.
The same spiritual belief that was present in Avatar is also present in this film. James Cameron's attempt to instil that faith in the people with science and technology will make some people uncomfortable in some places. The key negative of the movie is there is no recap of the first part. Those who haven't remembered the first part will find it difficult to understand the story.
Avatar: The Way of Water runs for more than 3 hours. The first part of the movie is very lengthy, which must have been shortened. Other than this, this film is visually appealing. It is good in both audio and visual effects. Avatar: The Way of Water is a family movie that kids can enjoy.