Azeem Clarified Kamal Controversy Stressing Lovable Hater
Vignesh Subbaian (Author)
Published Date :

Feb 14, 2023 15:14 IST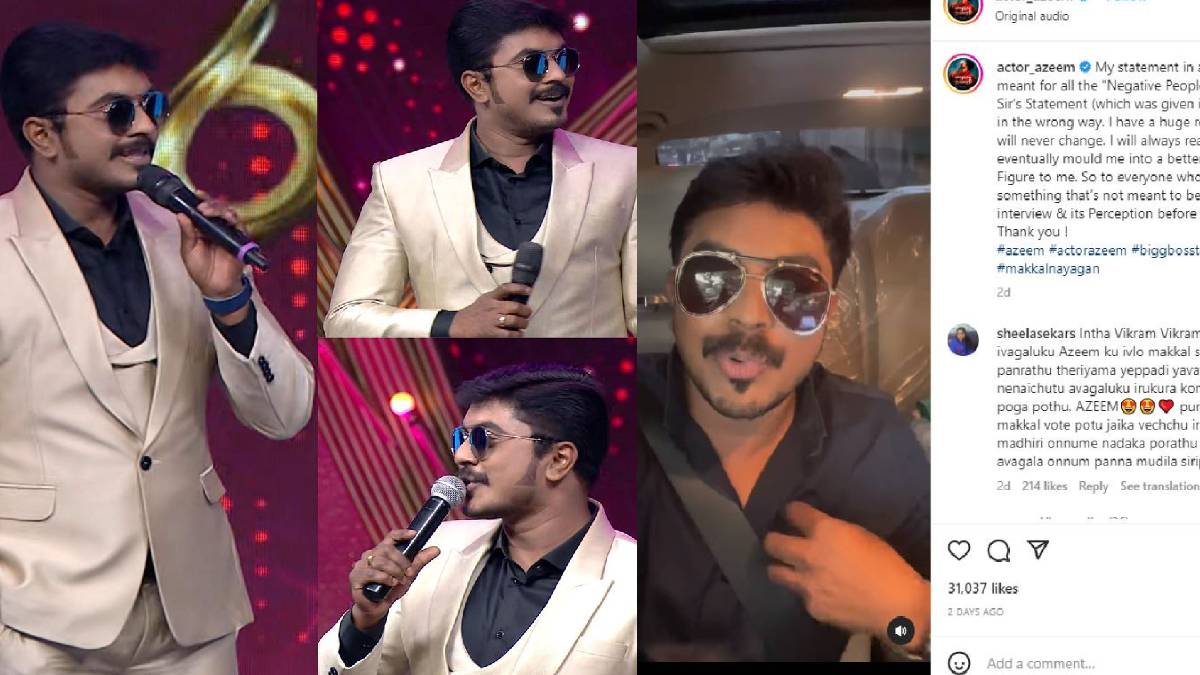 Even after several weeks have passed since the show's end, Bigg Boss aired on Vijay TV, and the controversy is still not over. Azeem, the title winner of this season, is now being criticized more.
The people who have won this title in the last five seasons have embraced it wholeheartedly. But not so this time. Because many expected Vikraman to be the title winner of this season. In that case, it is a huge disappointment for the fans that this victory went to Azeem.
He recently gave an interview to a channel. In it, he answered the criticism of what his son would think if he saw him talking angrily in the Bigg Boss house. He said, "Even my son has thousands of hours to spare. He said my son didn't need to grow up just by watching that show.
When Azeem gets angry and does wrong things in the Bigg Boss house, Kamal Haasan advises him by saying, 'Azeem, your son is watching you'. In this case, many people started condemning Azeem's speech against Kamal on social media.
Azeem, understanding the seriousness of the matter, released a surrender video as usual. In it, 'Kamal sir is like a father to me. Some people are misrepresenting what I said to the audience as Kamal sir. I respect Kamal Sir a lot. So, don't spread unnecessary rumours.'
He captioned the video. "My statement in a recent interview was only meant for all the "Negative People" those who Spread Kamal Sir's Statement (which was given in the show for me) and used it in the wrong way. I have a huge respect for Kamal Sir, and that will never change.
I will always be ready to accept his words, which will eventually mould me into a better person & He is Like a Father Figure to me. So to everyone who is trying to change this into something that's not meant to be, keep trying...! Watch the full interview & its Perception before throwing your "opinion" Thank you !'