Baakiyalakshmi Serial Ezhil and Amritha Marriage Episode Go Viral
Vignesh Subbaian (Author)
Published Date :

Feb 10, 2023 15:05 IST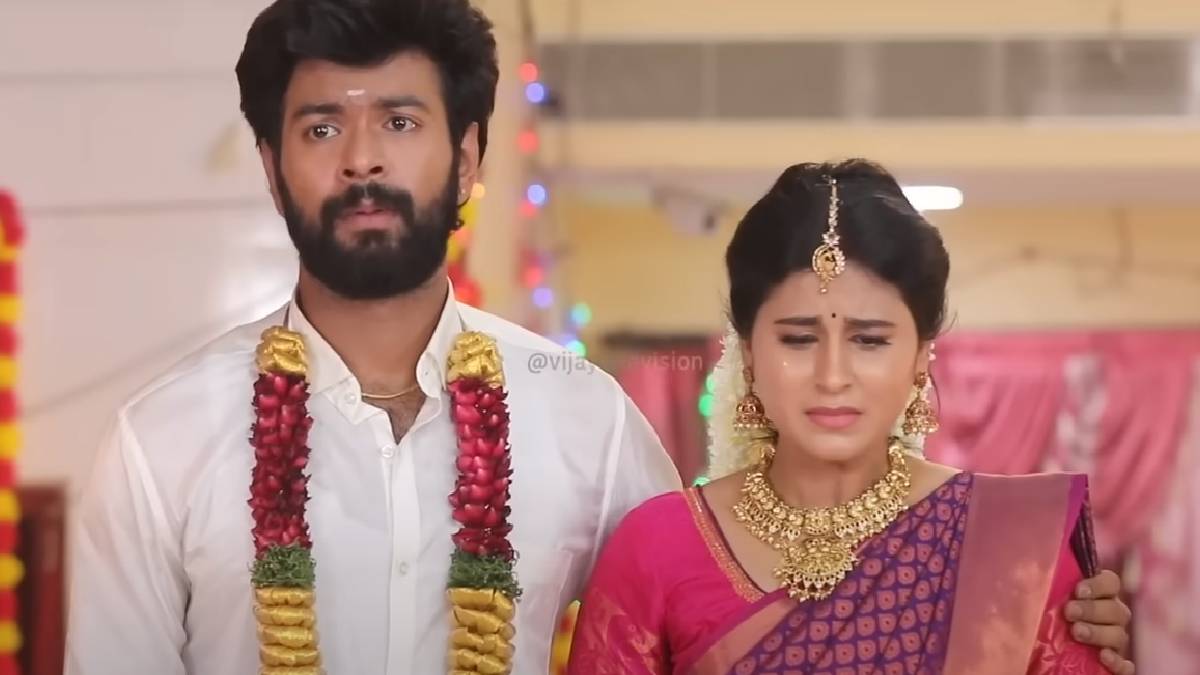 In today's episode, the scenes of marriage between Ezhil and Amritha will take place in the Baakiyalakshmi serial.
Among the serials aired on Vijay TV, the Baakiyalakshmi serial is an all-time favourite of the fans. Actor Satish Kumar as Gopi, actress Suchitra Shetty as Baakiyalakshmi and actress Reshma as Radhika are acting in this serial.
Baakiya narrates the events in detail. When Amrita left the hall crying, she was stopped and made to stay in her house. Her mother talks to her father about what made her come here. Eshwari was shocked after hearing this. She says she did all this so that her son would not have a life he did not like.
Finally, Baakiya asks Amrita to sit next to Ezhil and marry her. They hesitate, and Baakiya sits them down and conducts the wedding arrangements. Iniya takes thali and gets blessings from everyone.
But Eshwari scolds her and sends her away. After that, the marriage ends. After the wedding, Ezhil lifts Nila Papa and makes him sit between them. Seeing this, Eshwari gets angry and leaves. Gopi immediately calls Iniya and leaves. Also, Cheliyan leaves angrily.
After the marriage went well, Ezhil brought Baakiya alone and fell at her feet and thanked her. Bhagya pacifies both of them. She says I want to see you happy after this. Baakiya comes there to find Ramamurthy sitting alone and falls at his feet, and begs for forgiveness.
After this, Amrita's aunt and uncle go to the village and tell Amrita's mother about the matter. And both Ezhil and Amrita refuse to say they will take Amrita's child too. After that, they prepare to leave the hall. And this concludes today's episode.