ads
Back to the Future Allegedly Deepfaked with Tom Holland and Robert Downey Jr.
Gokul Saravanan (Author)
Published Date :

Feb 17, 2020 18:49 IST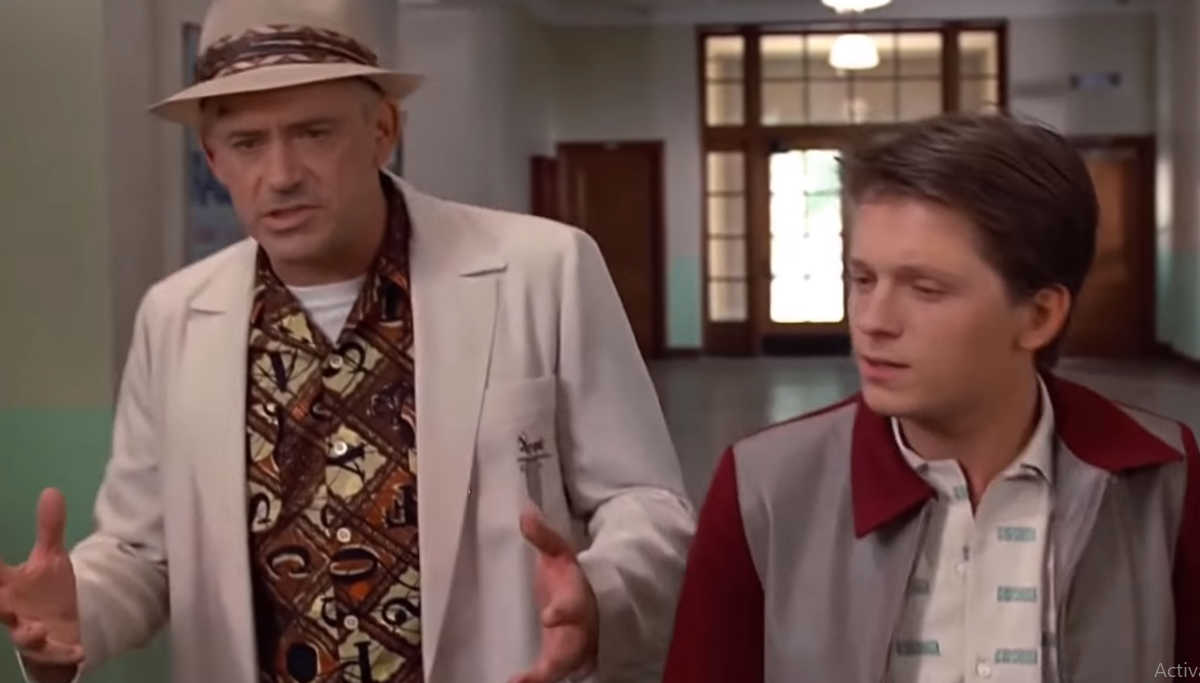 Deepfake: Tom Holland and Robert Downey Jr. starring in Back to the Future: Have you seen the new fascinating Deepfake video starring Tom Holland and Robert Downey Jr.? It's in the 1985 classic movie "Back to the future" that the actors were cloned in. Michael J. Fox was replaced by Tom Holland, and Christopher Lloyd was replaced by Robert Downey Jr. in this Deepfake video.
Though, it's very tough for a casual observer to tell if it is really Deepfake. But however, deceiving the video is, the audio is still that of Fox and Lloyd. The Deepfake video made using free software like DeepFaceLab and Hitfilm Express 13, already has over 1.8 million views and 23,000 likes.
Linking Tom Holland and Robert Downey Jr. is not just a random pick; they were together in the cast of MCU. Although these both were pretty close in the Avengers sequel, Downey Jr. won't be making a full-fledged appearance henceforth. All thanks to Avengers - End Game for killing our favorite hero. Don't curse your luck already, and he will appear in the upcoming movie of The Black Widow. As far as Holland is concerned, he is still making headway with at least one confirmed movie.
EZRyderX47's recently released another video that offers another "Back to the Future"/"Spider-Man" twist: Holland's Spidey is replaced by a "Back to the Future"-era Fox. Also, to add to facts, Back to the Future was the highest-grossing film of 1985. It also won an Oscar for Best Sound Effects Editing. Furthermore, the Library of Congress added it to the National Film Registry in 2007.
From George Lucas reacting to Star Wars: The Rise of Skywalker to Tom Hardy replacing Patrick Stewart in Star Trek: Nemesis, it seems really hard to avoid Deepfake videos, but perhaps technology has more side effects too. There has been an interesting deepfake video over the summer. A fan replaced Holland with fellow Spider-Man Tobey Maguire in a deepfaked Spider-Man: Far From Home trailer.
But is the improvement in technology doing the right thing? Deepfake technology has raised concern over safety. It can be used in multiple ways, which can be a hindrance to the normal public. It is funny when it is movies and TV shows, but it is not funny in politics and truth. But yeah, curbs have to be there. Now and then, fans can enjoy few glimpses like the "Back to the future" by Tom Holland and Robert Downey Jr.