Bala Movie Review: Ayushmann Khurrana Surprises his fans again
Gokul Saravanan (Author)
Published Date :

Nov 07, 2019 15:19 IST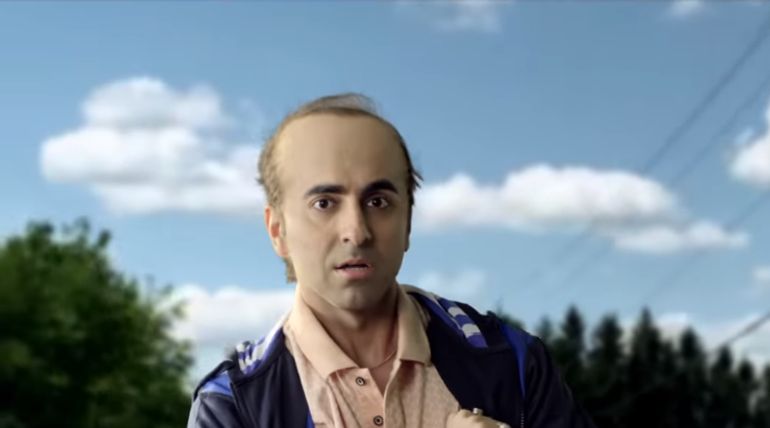 Ayushmann Khurrana seems won the heart through his Bala. The Movie Bala just made the theaters today was directed by Amar Kaushik. For Amar Kaushik, Bala is his fourth movie and heartedly welcomed by the people.
Bala, the movie, comes under the Comedy-Drama journal lead by Ayushman Khurana, Yami Gautam, and Bhumi Padnekar. The concept goes over the everyday plight of a fair young man who has baldness as a gift. What more could be done to worsen the situation? He is not getting married. And What more? There comes a girl in his life.
Bala, who is an ambitious guy, has a lot of dreams about his dream girl cursed with premature baldness at a very young age. When such a dream girl (Yami Gautam) enters his life, his intention to keep her in his life takes the help of a wig. Upon his friends and family's help, he deceives his baldness with a wig.
The plot takes a twist after his dream girl acknowledges his premature baldness and ends with a social message. Bhumi Padnekar, who took a strong character in this movie with black skin, has supported the film with her action. Surprisingly, the chemistry between her and Ayushman will grab your heart.
Apart from the story, the songs of this movie are another plus. It got many memorable tunes from Sachin Sanghvi and Jigar Saraiya. The cinematography of Anuj Rakesh Dhawan has earned all the good critics.
Bala travels all along with the audience with comedies, sentiments, and a good social message.