ads
A Batman Style Promotion for Sivakarthikeyan and Hero Movie
Sivaranjani Soundararaj (Author)
Published Date :

Dec 14, 2019 10:42 IST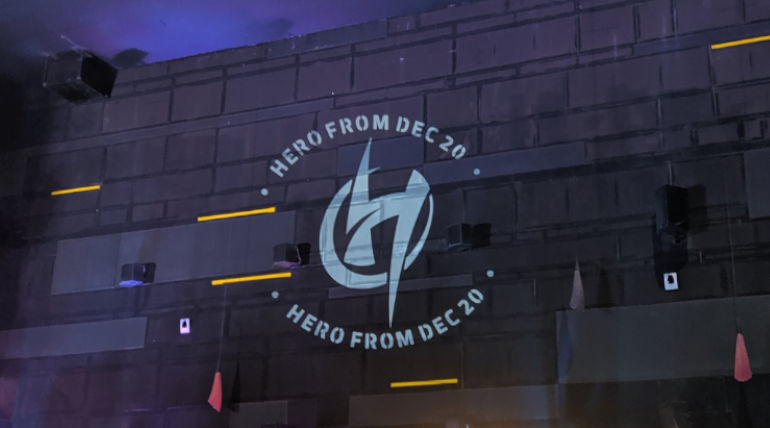 KJR's Promotion Tactics for Sivakarthikeyan's Hero movie: The consistent hard worker, Sivakarthikeyan avatars as a superhero in his next project. Co-starring with Action king Arjun and Kalyani Priyadarshan in the upcoming film 'Hero' directed by P.S.Mithran. SK's Hero film produced by KJR studios Kottapadi J Rajesh touts it on full swing intriguingly for the 20th December release in India.
Nowadays, a Promotion strategy is mainly followed by countless film producers to reach every nook and corner. Likewise, KJR studios finally do the post-production jobs of Hero movie freakishly.
KJR studios started to tout the educational system based fantasy 'Hero' with a time table tweet listing their back to back launches. Despite the trend of the first look, teaser, and trailer launches in the Kollywood industry, Kottapdi Rajesh of KJR studios uses different promotional tactics for the Hero flick.
KJR production team markets its movie from December 9 with its new launches every day. The crew tweeted that they are stoked to be launching the official merchandise of exclusive collectibles such as Glow in the dark T-Shirt,3D Embossed T-Shirt, Pop grip, Keychains via Fullyfilmy.in.
Fullyfilmy is a merchandise store trending with their blockbuster products of the world's freshest events and theatre blockbusters. Now the Hero movie twirls all around with their official merchandise along with the launch of Whatsapp Stickers and Facebook filters.
Sivakarthikeyan's Hero becomes the first genuinely 360-degree marketing movie of Tamil Cinema. KJR Studios has left no stones unturned for the movie promotions covering all avenues possible.
Following the merchandise promotions, KJR Studios launched the trailer of Hero movie at Sathyam cinemas in Chennai. Sivakarthikeyan, Arjun, Kalyani Priyadarshan, P.S. Mithran, and Yuvan Shankar Raja were present to celebrate the trailer event.
Subsequently, Hero Trailer was released on the Internet today. Hero trailer also revealed that the politics behind education had been talked about in the screenplay. It has been announced that the Hero movie will hit the screens on the 19th in UAE and 20th in India.
The trailer opens with everyone's dream in school to become doctor, lawyer, engineer, and scientist while our Hero Sivakarthikeyan wishes to become a Superhero like 'Sakthiman' from his childhood.
The children fan following actor Sivakarthikeyan depicts the education system in school, focusing his fans on the mind in the narrative selection to make it a more commercial blockbuster.
Karthi's Thambi and Sivakarthikeyan's Hero meets the silver screen for the Christmas weekend to hold a healthy theatre fight on December 20.