BB Jodigal: Dance Reality Show From May 2
Sophia Loren (Author)
Published Date :

Apr 30, 2021 17:20 IST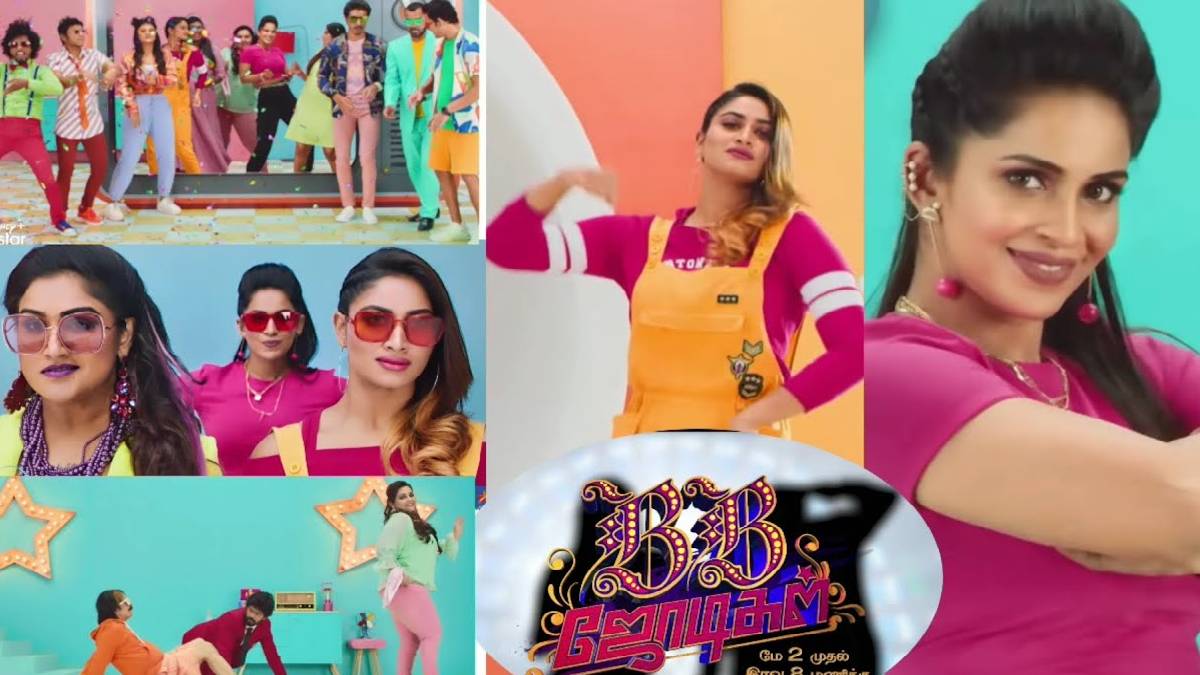 The Vijay Tv is to entertain the audience with a new dancing zone from May 2. The Vijay televisions in organizing a reality dance show with the popular Bigg Boss contestants from season 1.
The Vijay Tv fans were missing the entertainment of cook with comali as the show came to an end. And now the next joy is on the way with the strs of Bigg Boss.
The show titled "BB Jodigal" is set to be screened from May 2 on Sunday. It is believed that the people will enjoy the first episode at home under the shield of Lockdown. The show is an entire genre with dance, fun, and drama.
It is happy to see the contestants on-screen being together with no disarguments and misunderstandings. It is a bit uneasy about noticing a few favorite contestants are not on screen.
Many contestants drove their life to a beautiful way after coming out of Bigg Boss house. There were many controversies and clashes, but they overcame all the hurdles and made way for their better future.
The contestants were messy with the fights inside the houses, but now there are holding each other with beautiful memories. The friendships of a few contestants are continuing still, which is so warming to see on social media.
Vijay Tv must be proud to see the Bigg Boss Tamil contestants on big screens, and as a model, as a chief guest on many platforms.
We have seen them standing after their wakeups from Bigg Boss home, and now it is time to see them dance with fresh faces on stage.
The contestants are Vanitha Vijaykumar- Suresh Chakravarthy, Shivani Narayanan- Som Shekar, Gabriella Charlton- Aajeedh Khalique, Aranthagi Nisha - Dhadi Balaji, Anitha Sampath -Shariq Haasan, Julie- Sendrayan, Samyuktha Karthik- Jithan Ramesh, Fathima Babu- Mohan Vaidhya.
The highlight of the show is the stunning judges. The fans were so excited to know the judges for BB Jodigal, and there were many guesses on the judges.
Promo 2 cleared the doubts of the fans by unveiling the shining judges. Sandy master shoots on Showcasing Gorgeous Ramya Krishnan and ever handsome Nakul Jaodev as judges at the end of the promo.
Surely, this is going to be a fantastic entertainment show every Sunday. The show will have an elimination round every week, and the fabulous four contestants will be led to the Grand finale, and the winning pair will get a prestigious title with a cash prize.
BB Jodigal will have a unique theme every week, which will break the silence of seriousness. It is a beautiful opportunity for the pairs to showcase their talents on an extensive set.