Bigg Boss 3 Boy Scouts are back in The Wall Game show
Sivaranjani Soundararaj (Author)
Published Date :

Oct 24, 2019 10:49 IST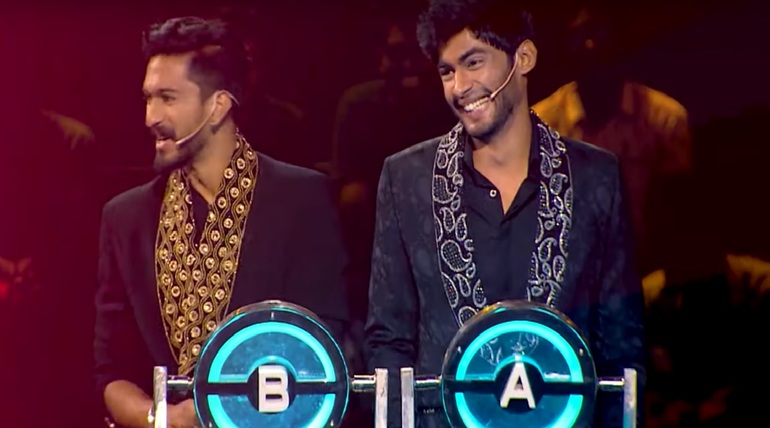 Tuning into Vijay Tv at 9.30 p.m every day has become a habit. Bigg Boss takes the sole responsibility for that. Bigg Boss season 3's massive success was determined compared to other seasons. The contestants are unique in their way of setting goals to get inspired. In the list, Mugen Rao and Tharshan are the kings of BB3.
Vijay Television is an eternal welcomer of new concepts. Following the Bigg Boss fever in Tamilnadu, Vijay TV came up with another new hint to keep the flow. As per the new idea that emerged, "Star Vijay" is giving 2.5 Crore via an International game show "The Wall".
The Wall show hosted by MaKaPa and Priyanka Desphande airs in Vijay Tv from the past week. A game with 2.5 Crore prize amount determined by luck and knowledge factor is entering its festive show. Yes, the sensational personalities Mugen Rao and Tharshan meeting the Wall this Diwali.
The expectation Tharshan to win Bigg Boss title shattered when he got evicted unexpectedly in the last week of the show. That was a shuttering break up for Tharshan and his fans, but the king arrived along with the Bigg boss season 3 title winner Mugen Rao back to Vijay tv. Mugen and Tharshan's "The Wall" promo excites audiences, and fans of both are in "I am waiting" mode.
Half of the BB3 "We are the boys" gang is back touting Lossliys's presence in The Wall show accompanying Mugen and Tharshan on screen. Promoting the international flagship show 'The Wall' with its international gems with Vijay Tv's hitting strategies every time.
Mugen Rao and Tharshan knowledge and luck verdicts in 'The Wall'show will be on the Diwali night. Let us stay tuned and climb the wall with the kingmakers of future Tamil Cinema.