Bigg Boss 3 Tamil: Abirami Broke Down Terribly and Saved
Anusha Sathish (Author)
Published Date :

Jul 21, 2019 23:41 IST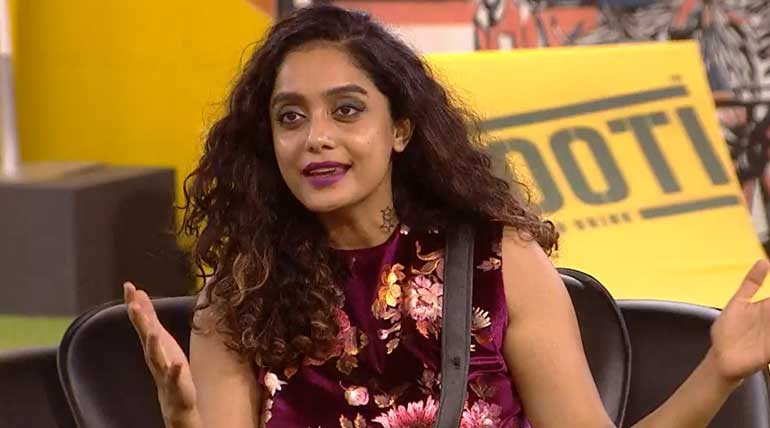 Big Boss eviction round today created never before happened confusions. Abirami has appeared in the nomination list for the first-time. She was completely okay and was expecting the results.
When Meera was declared saved, her heart skipped a beat. She was too nervous to control. But she strategically underplayed her emotions. Not a single tear slipped out of her eyes.
Nothing to metaphorize, UlagaNayagan announced without much time that Abirami was saved and she was off the list. As soon as she heard it, she broke down.
"Energy can only be transferred from one form to another but cannot be destroyed so as emotions which cannot be concealed for a long time." By the same way, Abi cried so transparently. She said," I wanted to be bold
I was also okay to go out of the house. But this moment I feel wonderful." She also thanked the public who voted for her. Kamal took a dig on her stating that she would laugh to see all these episodes after coming out for which she nodded and laughed.she also highlighted," I have not expected this. I thought I would be out of the house."
It is more than 100% even the spectators feel her aloofness at home. Kamal Hasan asked about her silence and single attitude at home for which she replied yes.
It was indeed looking different to see Madhu and Abi cornered themselves and not providing any encouraging content. But this cannot be judged as Big Boss is always wrapped with surprises.
Coming weeks will bring a lot of "Expect the Unexpected and the story will be upside down.