Bigg Boss 3 Tamil Contestant Kavin Ready to Go Out of Bigg Boss House For His Friends
Vijayan Sankar (Author)
Published Date :

Sep 03, 2019 15:26 IST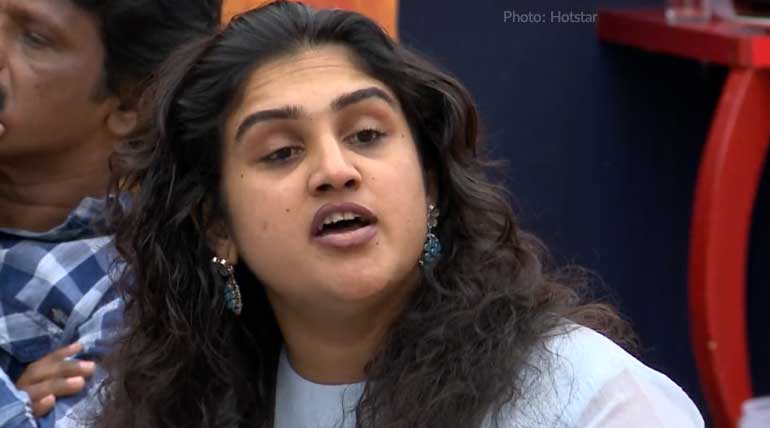 Kavin says he is ready to go out of big boss 3 house for his friends: Yesterday Kavin proved once again why the Tamil people love him. A fuming Vanitha with all her accusations cannot change him from his stand of helping friends and others. Kavin says that to help his friends, he will do anything, including leaving Bigg Boss 3 Tamil house. In this dusty world, where people like Vanitha being the queen, it is a rare character. But does it suit the rules and competitive nature of the Bigg boss house is a question?
Bigg Boss 3 Tamil use torn between sentiment and competition: With only less than 30 days to finalize the winner of the Bigg Boss 3 Tamil house, the climax is well set up by Vanitha. She is the only person who does what is expected of her in the Bigg Boss 3 Tamil house. Maybe that is the main cause that the Bigg Boss 3 Tamil organizers brought her in. But, is it correct?
To answer the question, yesterday's open nomination could get some answers. The accusation or questions by Vanitha to Kavin will help.
How could you bring the sympathy to elect the winner or loser of the Bigg Boss 3 Tamil?
How could the past career of Cheran and Sherin outside the Bigg Boss 3 Tamil house be the criteria for them to give way to youngsters?
Why were people like Sakshi and Abhirami, who wanted to win the show sent out due to other contestants' sympathy?
How could sentiments be the reason for deciding who to win and who to go out of the Bigg Boss 3 Tamil house?
Bigg Boss 3 Tamil show is a game to be played to win, is without a doubt true. But if it is true, how could a person like Vanitha who was chosen as unfit by the contestants and audience come back into the Bigg Boss 3 Tamil show. If the rules are bent there only to bring her in to make all kind of accusations, then how could the others follow the rules for a good cause?
The next 30 less days in Bigg Boss 3 Tamil house: Vanitha being nominated as captain this week confirms her stay at least more than 13plus days until 15th September. That leaves less than 15 days to choose the final winner. So for the next 13plus days, Vanitha is going to rule the Bigg Boss 3 Tamil house without any strong opposition from others. And she is going to hurt others emotions. It may be with the valid reason that emotion is not a criteria to win the Bigg Boss 3 Tamil show.
But, Vanitha should remember what Kamal said to her while sending her away from the Bigg Boss 3 Tamil house. "Being human is important."