Bigg Boss 3 Tamil Elimination Meera Saved: Mom and dad title cannot be conferred to others
Anusha Sathish (Author)
Published Date :

Jul 21, 2019 23:15 IST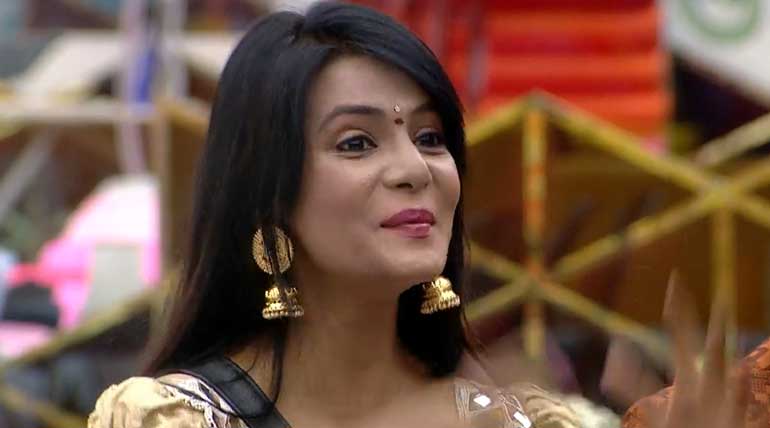 Big Boss 3 Tamil Season has welcomed the fourth-week eviction process today. The contestants on the hit list are Mohan, Abirami, Cheran, Saravanan and Meera.
As usual, one will be saved, and Kamal has sent a hero disguised as a joker to pursue the process. He played useful tricks demonstrating the joker attitude. He danced with Mohan Vaidhya, and Mohan's eyes were full of expectations that he would be saved from the lot.
But finally, the joker handed over a green ball to Meera and declared Meera as saved. She was too happy to receive this surprise. Before this surprise, Meera was asked to tell the reason behind everyone's hatreds towards her for which she replied "I want to be practical, and my fellow mates wished to push their perceptions on me.
For instance, I could not call anyone as mom and dad because the title has much power and could be dedicated only to my parents.
If I am taken as I am, then all these problems will be zeroed out."
Finally, Meera saved from elimination. She was in cloud nine. She thanked the people outside. Other elimination nominees were biting their nails sitting at the corner of their seats.
It was a little odd to see the reactions of girl fellow mates when Meera was declared saved. But her enmity towards Cheran is growing day by day. She has a strong gut feeling that only Cheran could put her into rags more than anyone in the house, which is not the case honestly.
Will this open war come to an end or at least take a comma? A lot of episodes to go, and there will be opportunities for both of them to get to know better. Let's wait for the right moment to see this.