Bigg boss 3 Tamil show may go for a finale with all contestants out of Tamil Nadu
Vijayan Sankar (Author)
Published Date :

Sep 28, 2019 10:55 IST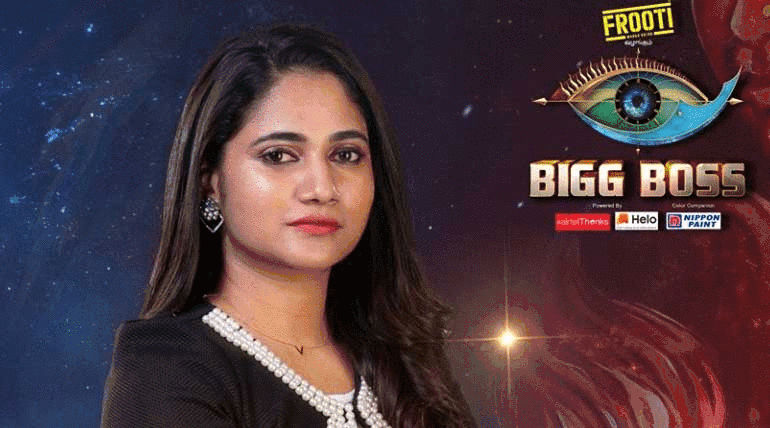 Bigg boss 3 Tamil show may go for a finale with all contestants out of Tamil Nadu
If Sandy master is evicted by Bigg boss tomorrow, the grand finale of Bigg boss 3 show will be without any contestant from Tamil Nadu. Does it happen by default or designed by organizers of Bigg boss 3 show. No one knows, but the fact remains that out of the final five contestants now only Sandy master is from Tamil Nadu.
Last days of Bigg boss 3 Tamil show
After Kavin left, there was not much in the Bigg boss 3 house yesterday. Only Aishwarya Dutta has to come and dance and entertain the contestants and audience. But she cannot fill in the void created by Kavin and leaves quickly after marketing her upcoming movie. The only good fact is Losliya started to dance as a happy girl she was during the starting days of Bigg Boss 3 house.
Is the Bigg boss house heading for a finale without contestants from Tamil Nadu?
With tomorrow's eviction by Kamal, the major question of all the Bigg boss audience is who will be sent out tomorrow. Also is the question that if Sandy master goes out, this third season finale will be a contest of only the contestants from outside Tamil Nadu.
It is natural and much expected that the contestant not from Tamil Nadu to win Bigg Boss 3 show. But all the four not from Tamil Nadu is not expected. But as Kamal always says show, expect the unexpected, and anything can happen.
Why are contestants out of Tamil Nadu given prominence in Bigg boss 3 show?
You have to check the history of the Bigg boss to answer this question. When Shilpa Shetty entered the world-famous Bigg brother show in England in 2007, she was a novice and much helpless girl. The show had many world-famous celebrities as contestants in the show.
But Shilpa coming from the second-highest populated country in the world won the Bigg brother show. It is to lure the billion Indians into the show, and that's what is happening now. It helped the Hindi Bigg boss show to get popular and for Shilpa Shetty to host the show in 2008.
Similarly, to lure the Tamil audience across the world, the contestants are chosen in this Bigg boss3 show. Tharshan and Losliya are from Sri Lanka to lure the Sri Lankan Tamil people not only there but all around the world.
Mugen is from Malaysia to attract the Malaysian audience as Tamil is one of the official languages in Malaysia. Sherin is from Karnataka, and she also did her part well to defend her state and get the votes and audience.
Will the eviction tomorrow make the grand finale with no contestant from Tamil Nadu is the question that weighs much for the Tamil people today and tomorrow.