Bigg Boss 3 Tamil Fun Packed Hilarious Evening in Latest Promo
Vijayan Sankar (Author)
Published Date :

Jul 04, 2019 11:31 IST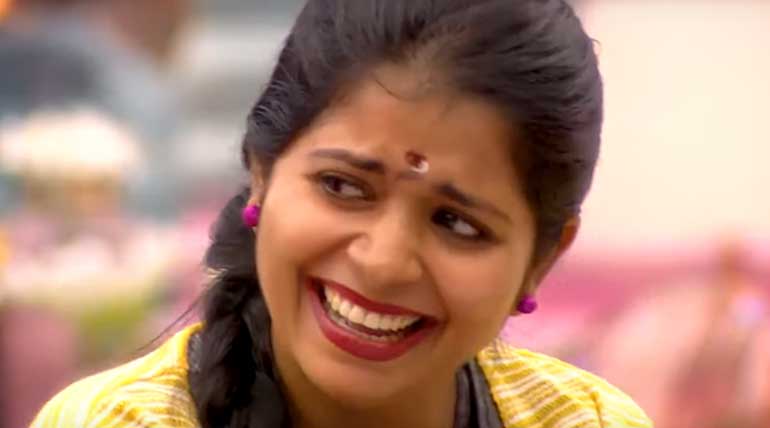 A hilarious evening is confirmed by the 1st promo for day 11 of Bigg Boss 3: After some unexpected events outside of big boss house yesterday on day 10, Bigg Boss 3 Tamil seems to be hilarious today. The 1st promo brings in the comedy scene of all the girls laughing when the male participants of the show dressing like each one of them and imitating them.
In the first promo, the ill-famous Tamil girl dialogue is again echoed by the male participants. Mohan plays Madhumitha, Abirami role is played by Tharshan, Saravanan plays the Fathima Babu, and Kavin seems to portray Sakshi. All the girl participants sit and enjoy the imitation with their full heart. May be day 11 will bring back the lost moments of the last few days in the fighting.
All contestants seem to be happy today:
The promo portrays the smiling faces of all the contestants, and it promises a hilarious and entertaining one hour before going to bed for the Tamil people. Last two days Bigg Boss 3 Tamilhave seen some hectic bullying of Madhu and Mira by the other female contestants and also some of the male contestants like Kavin and Mugen.
To compensate the lost time in fighting the contestants may have decided to, make this evening a wonderful one for themselves and the audiences also.
Maybe this female imitation will bring in more issues:
As per the promo it depicts the reproductions of the day of Tamil girl issue. Perhaps it could be counterproductive and could lead the way for more trouble. Vanitha who luckily escaped arrest from the Telangana police could again be the TRP rate changer for the show. Being investigated for more than 3 hours yesterday by the police, she may be a bit tired also.
Audiences have to wait and see till today evening if Vanitha is still in the mood of intervening in all the issues and create problems within the contestants. From the happy faces of the contestants in the 1st promo, it is sure today evening with Bigg Boss Tamil season 3 is going to make Tamil families across the world happy.