Bigg Boss 3 Tamil Kavin Kind Hearted Person Revealed by Vanitha
Vijayan Sankar (Author)
Published Date :

Sep 03, 2019 15:26 IST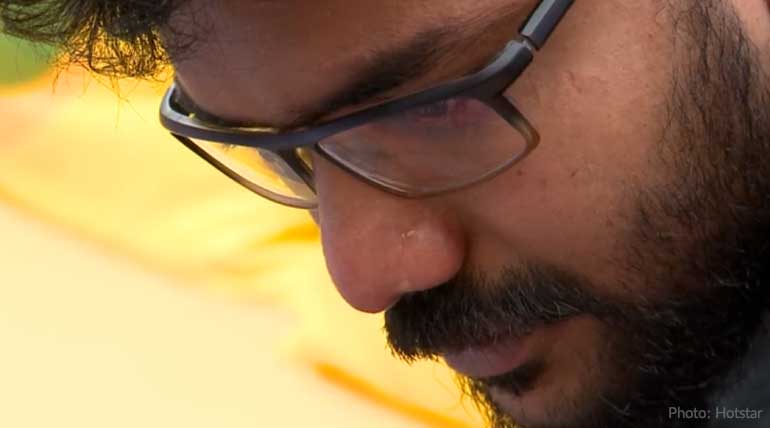 Kavin may win or lose the big boss title, but sure wins the hearts of Tamil people worldwide: Kavin, the survivor of Bigg Boss 3 Tamil house with people support, proves his worth once again in yesterday's show of Bigg Boss 3 Tamil as Kind Hearted person, revealed by Vanitha. In the morning he talks to sandy about, why Cheran and Sherin who were successful in the past, should give way for the youngsters.
The same stand is what he took during the open nomination conducted Day 72. Kavin nominated them both for this week's elimination. But he was confronted by both Cheran and Vanitha for many reasons. But he stood his stand that his friends in the show should win even at the cost of him going out of the Bigg Boss 3 Tamil house. It confirms once again, why he has so much support from the Tamil people worldwide.
Maybe the contestants who play may take Game is a Game, but Public did not make it as Game. Contestants who show love towards other contestants even without thinking of getting Title for his own. Such Characters described in the public mind to believe as their Hero. Kavin does such things inside Bigg Boss 3 Tamil housemates. Without the following characters winning Bigg Boss 3 Tamil Title is hard, those are Emotions, love, sometimes sympathy, Honest and lies to save someone.
Cheran questions him logically as per the rules of the house: Cheran, who was nominated by Kavin, asks him to spell the reason. For that, he says that, since both of them have won many awards, they should give way for the ones who have never tasted any big success like them. To that, Cheran opposes and says that sympathy should not be a factor. Also, he says that the winner should win on his own and not by others, giving way for it. Even when he pressed more for a reason, Kavin did not say anything wrong about Cheran.
Kavin to give a reason for happening in the house said that he is angry with Sherin due to some lame reason. Also, immediately he praised her for being the psychiatrist of the show, who heals others mental pain. The issue should have ended there.
But Vanitha started to accuse and questioned him on all sorts. It only helped the audience to know what the fantastic nature of Kavin is. His fans should only thank Vanitha for making him the "Real-Time Hero" of today's cunning world.
Kavin is still unaware of the happenings outside the Bigg Boss 3 Tamil house. Hence, showing such a character to the audience who know that are moved by his attitude. Kavin has never covered any of his problems in the outside world in the Bigg Boss 3 Tamil house. Still, he says that he is ready to go out of the house for his friends to win a real-time heroism character and subject even for Hollywood movies.
Sandy, who nominated Kavin to get a total of 5 elimination votes, was also crying unstoppably for choosing him. Sandy said that he wanted to Kavin to be happy as usual and not suffer in the Bigg Boss 3 Tamil house.
Kavin may win or may not the Bigg Boss 3 Tamil show, but Vanitha's reaction in yesterday open nomination helped to reveal Kavin real fantastic character to the whole Tamil world again.